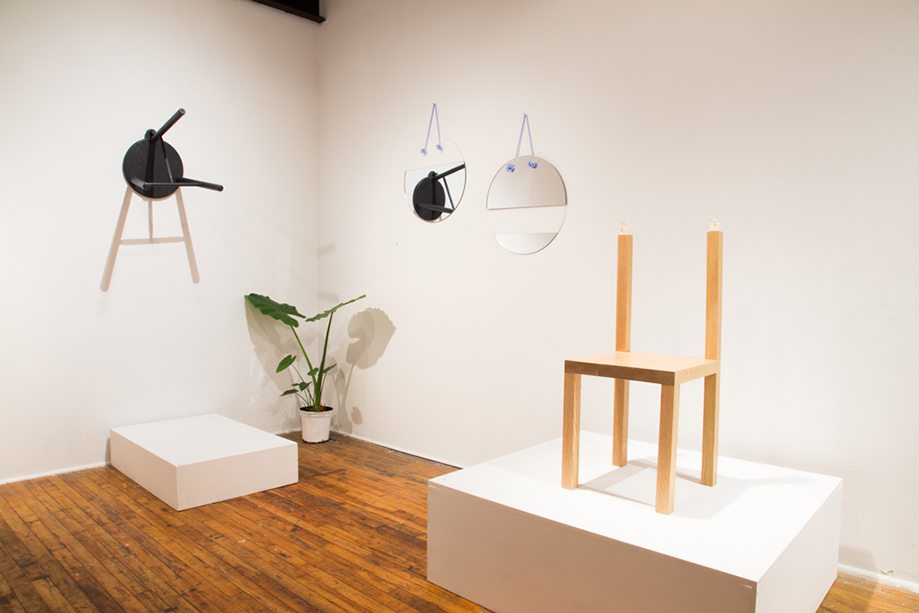 TO DO Festival Features is a shortlist of 10 events, exhibitions, and/or window installations selected by a jury. The criteria for selection is entirely up to each juror, while considering caliber of the work or event program, and appeal to a general public and specialist audience. This year's jurors include Corrie Jackson (RBC Art), Shaun Moore (MADE Design), and Claire Pijoulat (WantedDesign NYC).
This year marks the sixth annual OCAD student exhibition, 'Tables, Chairs and Other Unrelated Objects', a furniture showcase that highlights aesthetic, function, and the messages objects can convey.  
Presented by the OCAD U Student Gallery, 'Tables, Chairs and Other Unrelated Objects' will appear as part of The Gladstone Hotel's annual 'Come Up To My Room' (CUTMR) exhibition for the first leg of its run. The venue provides an interesting environment to view the show, to see the potential of these objects as a medium for artistic expression, and to experience the works as a reflection of social and cultural norms.
Juror Claire Pijoulat describes the exhibition as "a very strong collection of work; one of the best in terms of furniture design", while juror Shaun Moore notes "the caliber of the work is always higher than I expect from students."
'Tables, Chairs and Other Unrelated Objects' is on view from Jan. 17 – 31, 2017 at The Gladstone Hotel. Admission is required through the run of 'Come Up To My Room', click here for details.