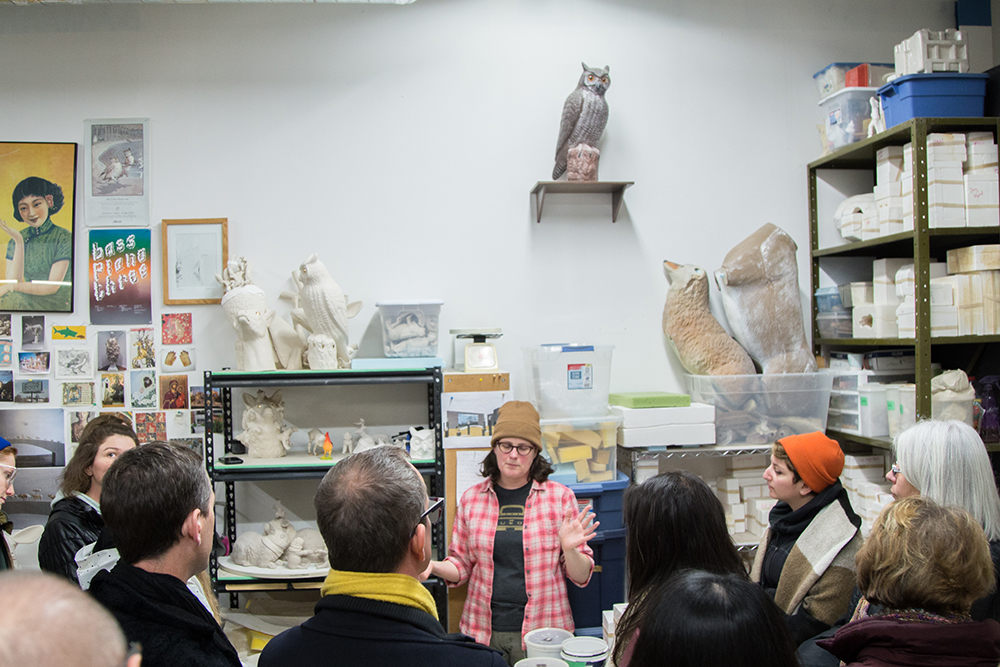 Now more than ever, DesignTO Members are key to helping DesignTO fulfill its mission. When you become a DesignTO Member, you're becoming part of our community, deepening your experience with DesignTO, and directly supporting our efforts to be a platform that builds a thriving creative community of design.
As we adapt to these unprecedented times, we're reaffirming our purpose as an organization. This also gives us an opportunity to reassess membership benefits, so we can provide new experiences through DesignTO. New membership tiers and benefits will be launched this fall.
Have a question? Email us at [email protected]
Community Membership
DesignTO Community Members* receive a complimentary Festival Launch Party ticket, half-priced Symposium Ticket, and exclusive discounts at local shops, galleries, and museums. For a full list of benefits click on each benefit in the chart below.
$56.50 (including HST)
Auto-renews each year – to purchase without auto-renewal click here
Premium Membership
DesignTO Premium Members* receive all the benefits of Community Members, plus complimentary access* for themselves and a guest to many DesignTO Projects at the Festival, an exclusive studio tour, a discounted Community Membership for a family member or friend, and a DesignTO Festival Guide delivered to their door. For a full list of benefits click on each benefit in the chart below.
$339 (including HST)
Auto-renews each year – to purchase without auto-renewal click here
Click on each item to learn more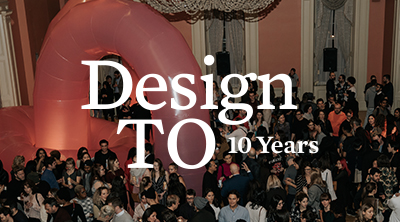 DesignTO Community Members get one free DesignTO Festival Party ticket. Premium Members receive a free ticket for themselves and a guest.
This is the must-attend kick-off event for Festival Week. VIPs, designers, and festival-goers mingle and dance while enjoying drinks and an installation created by a local designer. Learn more about last year's party here.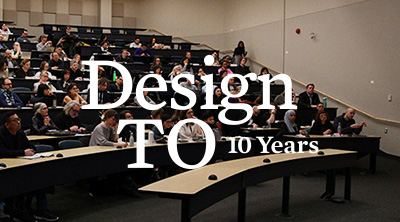 DesignTO Community Members can purchase one DesignTO Talks Symposium ticket at half price. Premium Members receive a free ticket for themselves and a guest.
The annual DesignTO Talks Symposium is a half day conference featuring 8-10 speakers discussing topics of social importance. Learn about last year's Symposium here.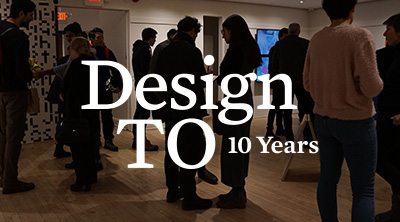 All DesignTO Members are invited to a private members' event during Festival Week. Premium Members can also bring a guest.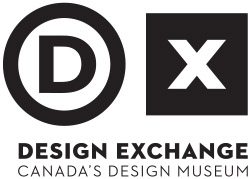 Design Exchange – 10% off DX public programs and fundraisers
Design Exchange is delighted to offer Toronto Design Offsite Festival members 10% off DX public programs and fundraisers now until the end of 2018.

Royal Ontario Museum – 20% off admission and $20 off ROM Social or ROM Family/Dual memberships
The Royal Ontario Museum is among the world's leading museums of natural history, and of world cultures. Indeed, in combining a universal museum of cultures with that of natural history, the ROM offers an unusual breadth of experience to visitors and scholars from around the world. We realize more acutely now that nature and humanity are intertwined, and the ROM offers many examples in its collections and programs of these fundamental relationships.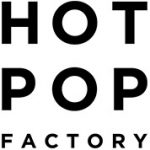 Hot Pop Factory – 15% off services on orders under $500
Hot Pop Factory is a fabrication studio that provides laser cutting, laser engraving and 3D printing services, helping Toronto's most innovative creatives make their ideas physical reality. They are founded by architects and passionate about all disciplines of design.
15% discount on Hot Pop Factory's laser cutting, laser engraving and 3D printing services. Discount applicable to orders up to $500 before taxes.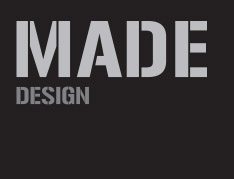 MADE Design – 15% off regular priced merchandise
Made is a design product retailer working to build a valuable resource of modern Canadian design. Handmade works and small production pieces by industrial designers, craftsmen, architects, designers and artists are given equal focus. The unique array of furniture, lighting, ceramic, glass, textile, jewelry and home accessories reflect original ideas and thoughtful design with an emphasis on quality and usability. Custom projects are a specialty.
Excluding custom projects. Clearance items at 20% off regular price or ticket price- whichever is better. All Propellor lighting at 5% discount only. MADE reserves the right to limit or refuse discounting.

Partial Gallery – Save $50 off any art rental / purchase and 25% off an annual Artist Membership
Rent. Rotate. Own. Collect.
Partial began in 2016 with the simple goal of bringing more art out of artists' studios and onto the walls of homes and businesses in their city. Partial is a platform for local artists and art-seekers to connect and engage in genuine, accessible interactions. Thanks to smart try-before-you-buy options and tons of artwork ready to be discovered, original art is finally just around the corner.
Smallprint

Stylegarage – 15% off on Gus* Modern purchases over $1000
Stylegarage is the original Gus* Modern retailer, offering the complete collection of midcentury inspired quickship modern furniture from a great Canadian success story. We also feature a curated selection of in-stock furniture, lighting and accessories from a number of suppliers both online and in our showroom. Smallprint
The Scented L'air – 15% off Scent Design Products
The WhiffLoves™ Collection are custom aromas that change the decor of a room one scent at a time, creating exciting scent solutions.
The Scented L'air reserves the right to limit or refuse discounting. To gain extra savings on shipping fees, visit in store at The Scented L'air, 29 Queen St E, Brampton ON L6W 2A7

AZURE Magazine – 1 year digital subscription to AZURE
Azure is one of a handful of influential design magazines with a global audience — the only one of its kind in Canada.
In eight visually stunning issues per year, AZURE covers insightful designer profiles and features on beautiful, functional homes and offices, leading-edge innovations, emerging trends and design issues that relate to our changing society.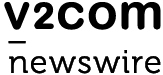 v2com – 20% off regular press kit distribution service
v2com is the international newswire specializing in the distribution of design, architecture and lifestyle press kits to the media. Take advantage of an efficient distribution services to promote, in words and pictures, your project to the media. v2com distributes your design to over 5,500 publications in more than 93 countries. An easy and affordable way to get published and to enhance your reputation.
DesignTO Premium Members received free entry for themselves and one guest into many DesignTO Projects* including DesignTO Tours, DesignTO Talks, DesignTO Symposium, DesignTO Launch Party, and more.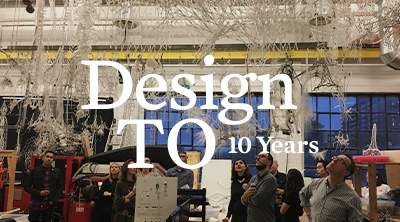 DesignTO Premium Members and a guest are invited to a private studio tour during the calendar year.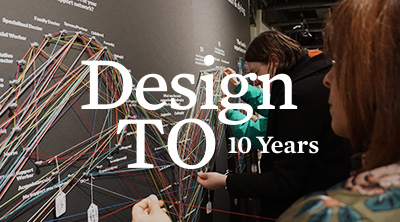 DesignTO Premium Members can purchase one Community Membership at half price ($25) for a friend or family member.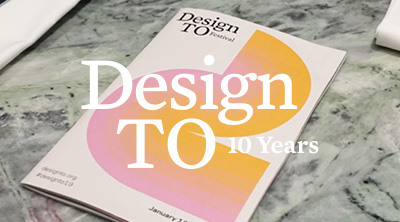 DesignTO Premium Members are mailed the printed Festival Guide in January.
* DesignTO reserves the right to modify benefits at any time during the membership.  Premium Members receive complimentary access to events with ticket prices of $50 or under.