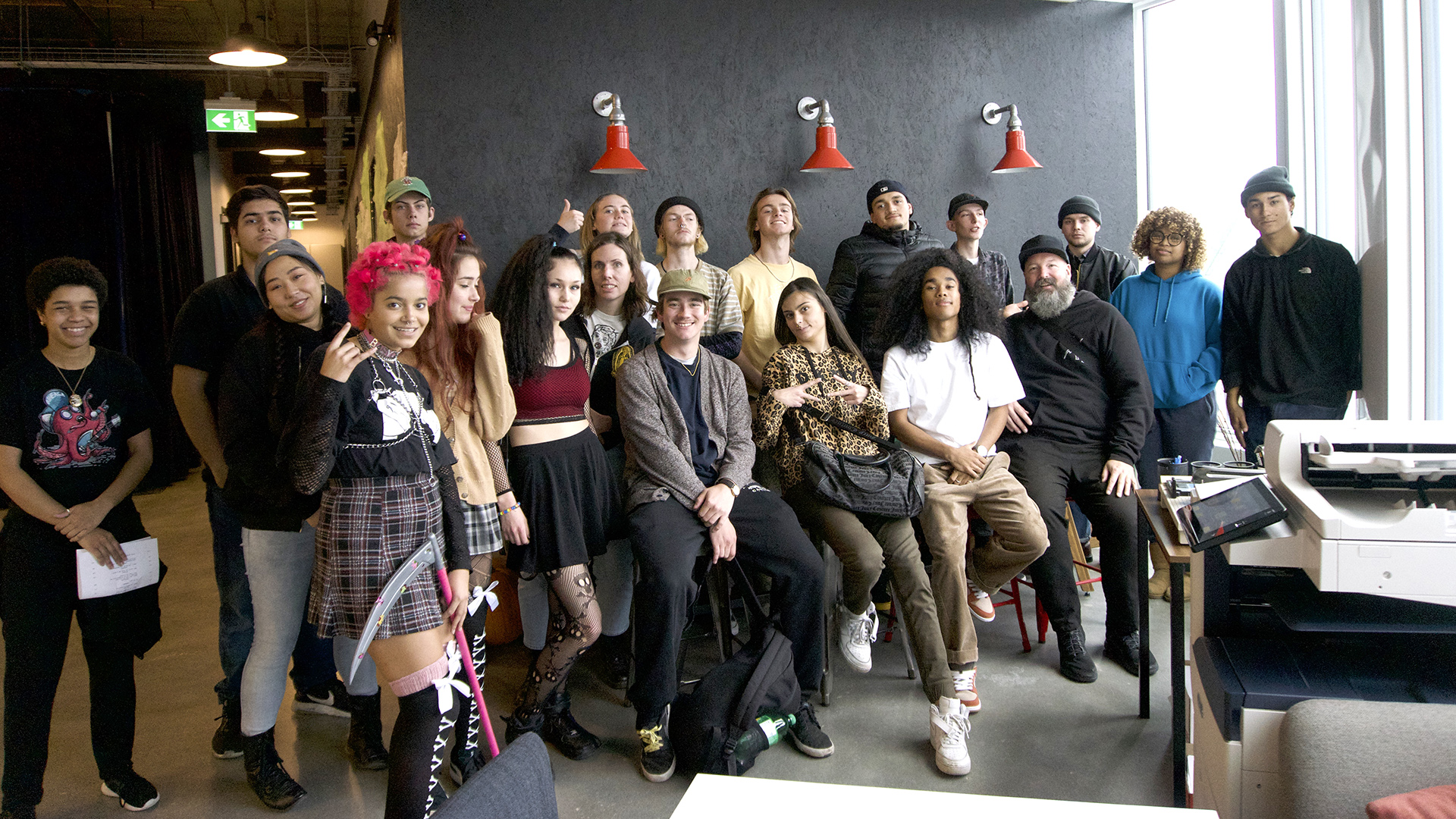 Application Deadline
Friday, September 8, 2023 by 11:59pm ET
'Unpacking Creative Practice'
'Unpacking Creative Practice' is the fifth edition of DesignTO Youth, a program that provides youth with access to creative disciplines and professionals. This workshop series will consist of 6 virtual sessions of group activities geared at demystifying the creative process and dissecting artistic practice. With input from both emerging and established artists and designers, we will explore different aspects of the role of artists and designers in society and how critical thinking can be used to generate creative solutions. With each session, expect to receive invaluable insight that will help you lay the foundation of a creative practice and move your ideas from concept to execution.
DesignTO and JAYU invite you to apply for our FREE program consisting of 6 online sessions (workshops featuring guest speakers) to help enhance your creative process, inspire your creation, develop skills, and build an application for the exhibition opportunity.
Exhibition Opportunity
Participants in the 'Unpacking Creative Practice' workshop series will be invited to apply to show their work in a group exhibition that will be featured as part of the 14th annual DesignTO Festival, January 19-28, 2024. This exhibition will be held at a gallery in Toronto. Note that only a selection of applications will be successful and that participation in the workshop series does not guarantee your participation in the exhibition. All youth in the program are invited to apply.
Workshop Program Details
We invite applications from youth artists, designers, and creatives aged 18 to 29 working in all mediums and formats.
The workshops series will take place on Tuesdays: September 19, 26, October 3, 10, 17, 24, 2023 from 5:30-7:30pm (2 hours each week online).
Eligibility:
No prior art or design experience is necessary.

Must be between the ages of 18-29 and a resident of Ontario, at the time of application.

Must commit to attending each session for the full 2 hours each week.
Benefits: 
6 online sessions with fantastic guest artists and speakers.

Receive an invitation to an in-person social event to connect with like-minded creatives in the city.

Meet new people in an accessible, inclusive online environment.

Get access to apply for paid opportunities, including being hired with JAYU as a junior mentor for future iAM workshops upon completion of the program. 

Get access to an opportunity to apply to show your work in a group exhibition during the DesignTO Festival in January 2024.
All submissions should include the following:
Your contact info (name, email, phone number, mailing address), and website URL (if available); and
Why you're interested in participating in this residency program (required, max. 150 words).
Deadlines
All submissions are due Friday, September 8, 2023 by 11:59pm ET.
NOTE: Your application does not confirm your spot in the program. Applicants will be admitted on a first-come-first-serve basis. There is a limited number of spots available so we encourage you to apply as soon as possible.
There is no fee for this submission or for participating in the workshops.
Eligible applicants will be notified of their acceptance into the program on a rolling basis by September 13, 2023.