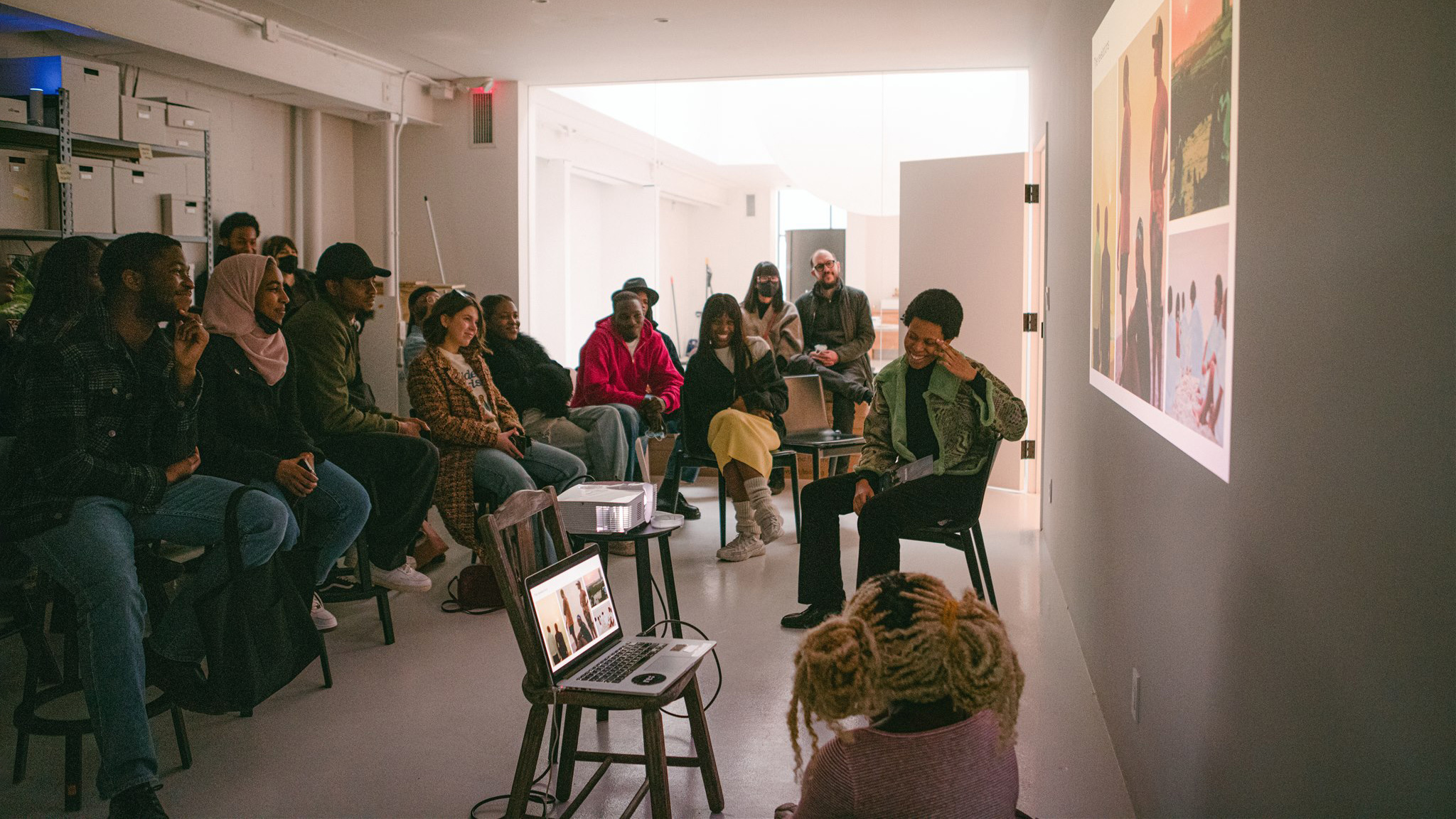 Application Deadline
Friday, August 26, 2022
BLUEPRINT: What does your future Toronto look like?
Toronto is an ever-evolving city. As creatives, we hope to inspire some of it while keeping our communities and land in mind.
As the skyline of the city is being filled in, we return its blueprint to you: What does your future Toronto look like? How can we evolve while honouring the places and spaces that have carried and given us room to grow? What do you want to see in Toronto? How can we work toward and reclaim a more accessible home for us all?
DesignTO and JAYU welcome you to apply for our FREE 6-week residency giving access to:
6 sessions (workshops and guest speakers) to help inspire your creation
8-10 weeks for artistic development
An opportunity to showcase your work in a group exhibition during the DesignTO Festival January 2023
An artist fee
A material fee
TTC tickets
Lunch for the 6 sessions held in person
In this program, you'll create art focused around the Toronto you want to see, work, create and live in.
Call for Submissions
We invite submissions from youth artists, designers, and creatives aged 18 to 29 working in all mediums and formats. iAM graduates/alumni of all disciplines are welcome.
The residency for 10 youth will culminate in an exhibition that will be featured as part of the DesignTO Festival, January 20-29, 2023.
Program Details
Tuesdays: September 20, 27, October 4, 11, 18, 25, from 11am to 2pm (3 hours with lunch break)
6 sessions will be held in person at 401 Richmond Street West, Studio 380, and online.
2 check-ins will be held online on November 22, 2022, and January 3, 2023.
To attend in-person sessions, all participants must provide proof of full vaccination or, if not vaccinated, agree to arrive 15-20 minutes before the program begins to do a COVID-19 rapid test.
Lunch and TTC tickets will be provided.
No prior artmaking experience is necessary.
Meet new people in an accessible, inclusive environment.
Must agree to attend each session for the full 3 hours.
Must be between the ages of 18-29 and a resident of Ontario, at the time of application.
Access to apply for paid opportunities, including being hired with JAYU as a junior mentor for future iAM workshops upon completion of the program.
Residency Location
JAYU
401 Richmond Street West, Studio 380
Toronto, Ontario
M5V 3A8
*NOTE: Your submission does not confirm your spot in the program. You will be notified of next steps.
All submissions should include the following:
Why you're interested in participating in this residency program (required, max. 300 words);
A short bio on you and/or your creative practice (required, max. 150 words);
1-3 images of your body of work (optional, max. 1MB per image); and
Your contact info (name, email, phone number, mailing address), and website URL (if available).
Deadlines
All submissions are due Friday, August 26, 2022 by 11:59pm ET.
How much does it cost to submit?
There is no fee for this submission or for participating in the residency. Selected participants will be compensated with an artist fee of $500, plus a material allowance of $300.
When and where is the exhibition?
The exhibition will open Friday, January 20, 2023 and run until Sunday, January 29, 2023. The exhibition will be held at a gallery in Toronto. We reserve the right to modify dates and delivery methods if required.
What happens next?
Selected applicants will be notified by email in early September 2022.
Questions?
Email any questions to DesignTO Programs Coordinator Amanda Low at [email protected] and iAM Employment Manager Celeste Cole at [email protected]