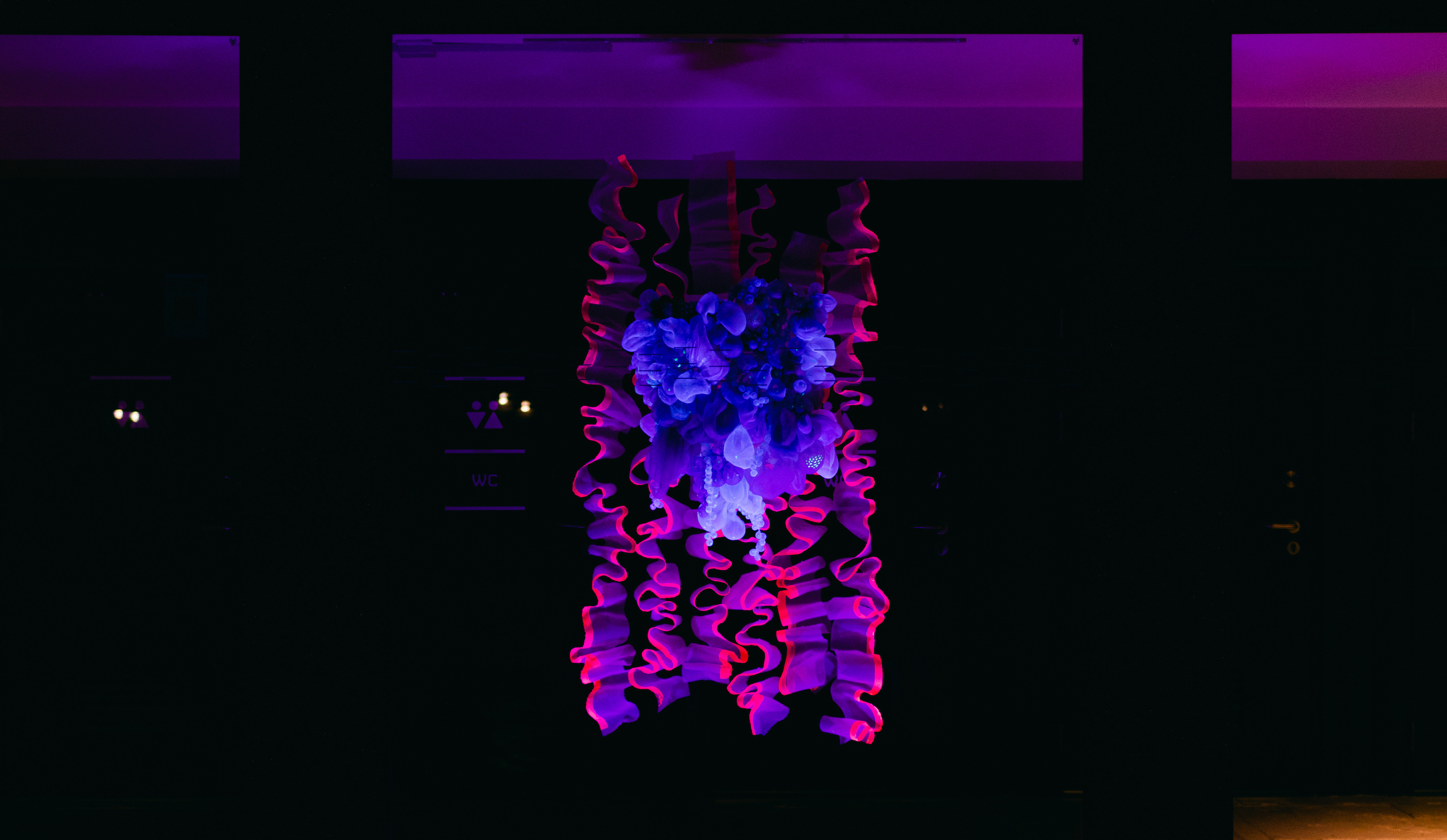 Application Deadline
Friday, July 9, 2021
The DesignTO Festival brings people together to celebrate contemporary design across the city January 21-30, 2022.
DesignTO Festival is Canada's leading (and largest) annual design festival that celebrates design as a multidisciplinary form of creative thinking and making, with over 100 exhibitions and events forming Toronto's design week each January. Since 2011, we have welcomed over 600,000 visitors, worked with over 5,000 artists and designers, and reached over 475 million users through print and digital media.
If you have a venue you'd like to have activated with a window installation, event, or exhibition, we want to hear from you!
Potential venues include spaces in the City of Toronto such as shops, galleries, studios, cafés, schools, and lobbies.
How this works:
By applying to this call for host venues, you agree to host a creative project by an artist or designer during Festival Week, January 21-30, 2022. The duration and type of participation is entirely determined by you when you make your application. Here is an outline of options:
A window installation runs the whole duration of Festival Week, and is visible to the public 24 hours a day from the outside of your venue. Depending on the space, the installation may also be viewable from inside your venue during regular business/gallery hours.
An event runs one day during Festival Week, for a set period of time. For example, events can include a talk, tour, product launch, film screening, party, or workshop.
An exhibition runs more than one day during Festival Week. It is open to the public during regular business/gallery hours, and may include a window component. It can start before Festival Week, and end after Festival Week. It may also include an opening or closing reception, or artist/designer's talk.
Please allow additional days for installation and tear-down, as mutually determined by you and the designer.
If there is a preference for the type of work, e.g. product design or art, please let us know when you register. After we receive your application, we will work to pair you with an artist or designer. You will not be involved in the selection process, but you will receive information about the designer, and see their online portfolio or get information about what they are proposing to show. At that time, you will have 1 week to review this material, and make your final decision. If you decide that the project is unsuitable, we will try to propose another designer, or cancel your participation in this program. The review period occurs July through September 2021, and its success is based on your timely replies.
As a host venue, you also agree to pay the registration fee as described below, and provide your venue free-of-charge to the designer. The designer is responsible for all costs of creating and mounting the creative project. Dates and details are mutually determined by you and the designer. Your venue will be mentioned (by name and address) where and when applicable in relation to the listing of the project you are hosting. Details are provided below.
Each exhibitor registration includes the following:
A listing on the online Festival Schedule (one page with up to 6 images, 300-word description, 1 associated reception or other event);
A listing on the Festival mobile App (one page with up to 6 images, 40-word description, 1 associated reception or other event);
Inclusion in one 'What to do' daily e-newsletter; and
DesignTO venue signage (e.g. Festival window cling, not project-specific).
Deadlines
All applications are due Friday, July 9, 2021 by 11:59pm EDT.
Categories
Window Installation
Event
Exhibition
Fees (to be paid by host venue)
Small businesses
(including independent shops, artist-run centres, and private galleries)
$250 + HST
Large businesses and institutions
$325 + HST
All fees already include a $25 early bird registration discount. All fees will be invoiced after the designer pairing is confirmed.
Why Participate?
Be a part of Toronto's vibrant art and design community
Support the creative work of artists and designers
Get exposure through the Festival's website, mobile app, social media, press releases, and e-newsletters
Meet and build relationships with new artists, designers, educators, curators, and manufacturers
Engage with a captive audience for less than standard advertising rates
Questions?
See our Frequently Asked Questions page
Click here to see last year's roster of events, exhibitions, and window installations.
Email any questions to Olga Klosowski Schellenberg, Programs Coordinator, at

[email protected]

with this subject line: Host Venue Call + your name.