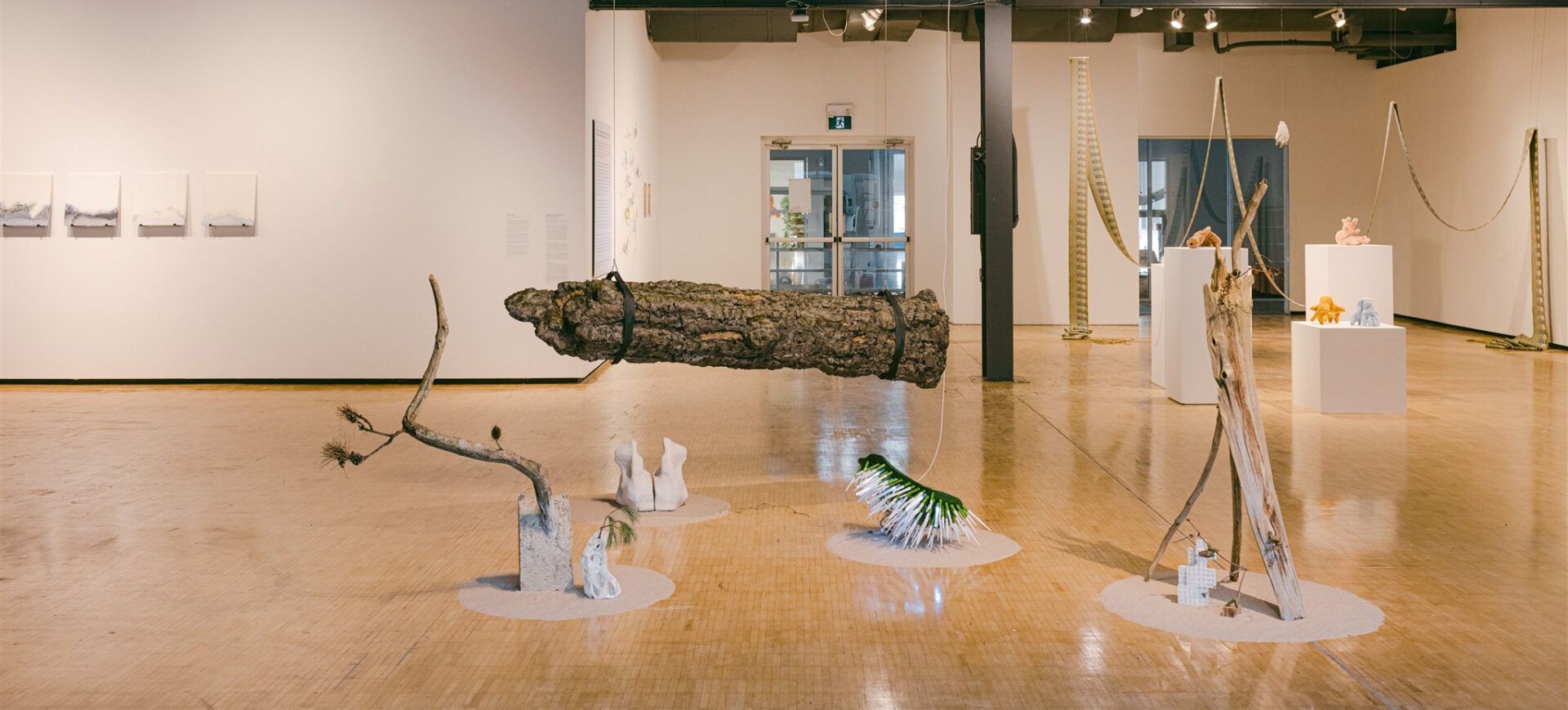 Submission Deadline
Friday, September 22, 2023 by 11:59pm ET
Thematic Exhibition
'Future Matters'
Looking back at the remarkable evolution of materials, we see a profound shift that has redefined our perception and interaction with the physical world. The fusion of traditional materials and futuristic practices serves as a bridge between the past and the future. It honours sacred practices and materials while embracing the transformative potential of innovation.
The convergence of cutting-edge technologies, advanced materials and visionary thinking, has birthed radical innovation in material expression—pushing the boundaries of both creativity and functionality, often towards digital technologies and efficiency, but also transformative possibilities and creative expression. In doing so, it has paved the way for the emergence of entirely new industries and markets.
In light of the vast potential of matter to shape and communicate, this exhibition invites artists and designers to delve into the nexus of material expression, innovation and environmental sustainability. It aims to reflect on the profound nature of materials in various fields, their ability to effect change, and carry narratives. By highlighting their boundary-pushing essence and the responsibility we hold for the future, this exhibition celebrates the transformative potential inherent in materials, unveiling a tapestry of possibilities that have shaped our past, present and future.
Sub-themes:
Sustainable materials and practices:
How are your materials sourced, produced and used in a way that minimizes environmental harm? What sustainable alternatives are being explored? What new materials can be created from "waste"? How does innovation drive the creation of sustainable materials?
Incorporation of technology and digital processes:
How do digital technologies enhance the creation and/or manipulation of materials within your project? How does technology intersect with materiality?
Blurring of traditional material boundaries:
How do you reimagine the use of traditional materials and practices combined with innovative practices? What traditions can we carry into the future?
Sensory experiences and haptic qualities:
How do your materials engage senses and create immersive experiences?
Exploration of unconventional materials:
What materials push beyond conventional boundaries and explore new realms? How do they offer unique properties and/or aesthetic qualities?
Investigation of the cultural and historical significance of materials:
How do your materials reflect your cultural identity and history? In what ways can your historical materials and techniques be reimagined and applied within contemporary contexts?
Integration of material invention with conceptual ideas and narratives:
What stories are being told through your materials? How do they embody conceptual messages and/or personal narratives?
Shape-shifting or programmable materials:
Do your materials change shape and/or adapt to different conditions? If so, what possibilities arise? How does your programmable materials enhance functionality and/or user experieces?
Advanced manufacturing techniques, such as 3-D printing or automation:
How does your project revolutionize material production and/or design?
Interactive or responsive materials that react to their environment or the user:
How do your materials interact with their surroundings or respond to human interaction?
Call for submissions
We invite submissions from artists and designers working in all mediums and formats.
Submissions of existing work or realized projects are preferred; however, we will consider submissions of new work and speculative projects.
The exhibition runs January 19 – March 31, 2024, as part of the DesignTO Festival, January 19-28, 2024, and co-presented with Harbourfront Centre.
All submissions must include the following:
A description of the project or work (max. 150 words) — please be sure to include the following details: title, materials/format, dimensions, year;

A description of how your object or work connects to the exhibition theme (max 300 words);

A short bio on you and/or your creative practice (max. 150 words);

1-3 images of the project or work (max. 1MB per image); and

Your

contact info (name, email, phone number, mailing address),

CV, and

website URL (if available).
Deadline
Submissions are due Friday, September 23, 2022 by 11:59pm ET.