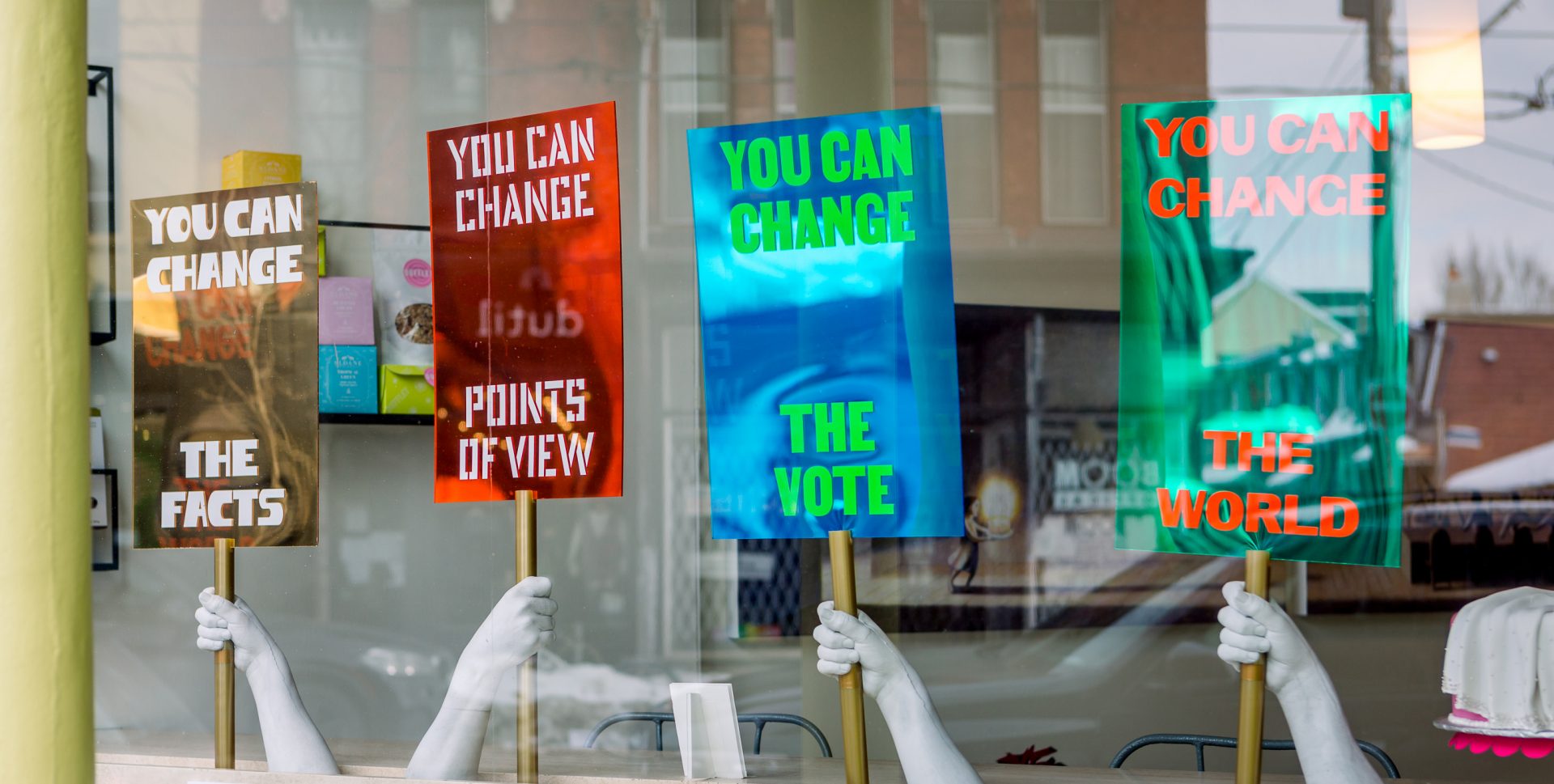 Submission Deadline
Friday, September 23, 2022
Thematic Exhibition
'One Hot Second'
We are in a climate crisis.
'One Hot Second' is an exhibition exploring how creatives can make change to decelerate the rate at which the earth is rapidly warming. What can artists and designers do to imagine and act in the face of environmental destruction?
While there are a number of strategies in place on national and global scales, how can individuals be accountable to their immediate communities? How can art and design help us understand the crisis and bridge the gaps between a general audience and climate experts? What strategies can be imagined and implemented today by everyday people in an attempt to mitigate the effects of the crisis?
Looking beyond environmental propaganda, we are interested in works that reflect a sense of urgency and serve as a call to action. What rapid changes can be introduced so that we as a society can adapt to the current situation and fix it? How can individuals be empowered to act in the face of monolithic global powers?
Call for submissions
We invite submissions from artists and designers working in all mediums and formats.
Submissions of existing work or realized projects are preferred; however, we will consider submissions of new work and speculative projects.
The exhibition will be featured as part of the DesignTO Festival, January 20-29, 2023, and co-presented with Harbourfront Centre, running January 20 – March 19, 2023.
All submissions must include the following:
A description of the project or work (max. 150 words) — please be sure to include the following details: title, materials/format, dimensions, year;

A description of how your object or work connects to the exhibition theme (max 300 words);

A short bio on you and/or your creative practice (max. 150 words);

1-3 images of the project or work (max. 1MB per image); and

Your

contact info (name, email, phone number, mailing address),

CV, and

website URL (if available).
Deadlines
All submissions are due Friday, September 23, 2022 by 11:59pm ET.
How much does it cost to submit?
There is no fee for this submission or for participating in the exhibition. However, if selected, you will be responsible for arranging drop-off and pick-up of your work to Harbourfront Centre, 235 Queens Quay West, Toronto. Artist fees will be paid to artists selected for the exhibition.
When and where is the exhibition?
The exhibition will open Friday, January 20, 2023 and run until Sunday, March 19, 2023. An opening reception will be held during Festival Week (if permitted, date to be announced). The exhibition and reception will be held at the Artport Gallery, Harbourfront Centre, 235 Queens Quay West, Toronto. We reserve the right to modify dates and delivery methods if required.
What happens next?
Successful submissions will be notified by email by mid-October 2022.
Questions?
Email any questions to Programs Coordinator Olga Schellenberg at [email protected] with this subject line: Group Exhibition + your name.
Going into its ninth year, the group exhibition is a signature program of DesignTO, a non-profit arts organization that produces Canada's largest and leading annual design festival. This exhibition is co-presented with Harbourfront Centre.