Established in 2019, DesignTO Youth is a program that provides youth with access to creative disciplines and professionals. The program works with local artists and designers and community collaborators like schools, non-profit organizations, and community groups that are already actively engaging with youth.
Working together, we craft a program that teaches art and design skills through hands-on workshops, talks, studio tours, and mentorship. Youth work together with their mentors to create work that will be presented at the DesignTO Festival each January.
If you are interested in participating in DesignTO Youth as a community collaborator, mentor, youth, or sponsor please contact [email protected].
2020-2021
For 2020-21, DesignTO Youth collaborates with SKETCH Working Arts to offer a six-week residency program focused on public space and public art. Keen observations and critical conversations about public spaces nurtured the youths' imagining of ideal futures, and re-imagining of cities, spaces and homes, culminating in a group exhibition.
Launch
October 2020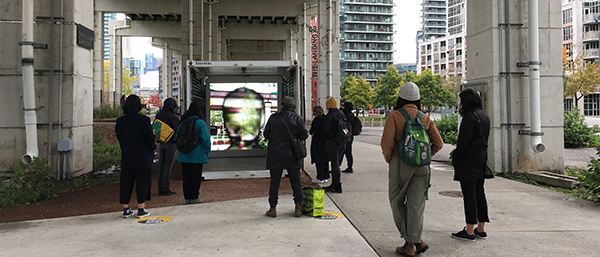 Field Trip
Youth visit to The Bentway for a guided tour with co-executive director Ilana Altman and Public Space fellow Gelila Mekonnen. The Bentway is a new public space underneath the Gardiner Expressway, providing a year-round program of events and activities.
Artist Talk
Ekow Nimako is a Toronto-based, internationally exhibiting LEGO artist who crafts futuristic and whimsical sculptures from the iconic medium. His large-scale public installations have been exhibited at Nuit Blanche Toronto.
Field Trip
Youth visit Stackt Market for a guided tour with founder Matt Rubinoff and architect Janna Levitt. Stackt is an all-season outdoor public market, and unique urban space, formed by 120 reclaimed shipping containers.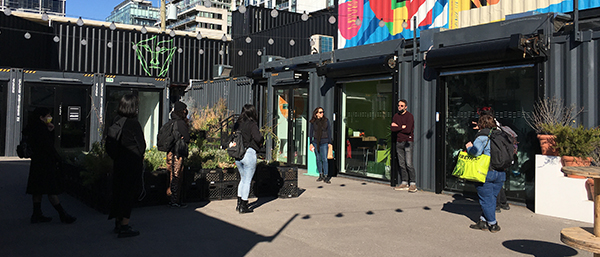 Mapping Workshop
Youth were through an empathy mapping workshop with Ryan Lo from Urban Minds. Urban Minds works with youth, governments, schools, and community organizations to transform underperforming public spaces into delightful and inclusive places for all.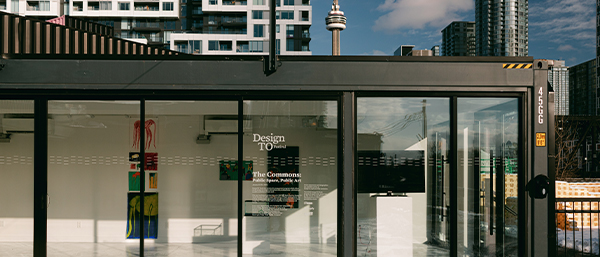 Group Exhibition
The Commons: Public Space, Public Art
Youth artwork presented at the DesignTO Festival.January 22 – February 15, 2021
Stackt Market
28 Bathurst St, Unit 3-114
The 2020-21 DesignTO Youth program is supported by the City of Toronto, Economic Development, and Shopify.
2019–2020
DesignTO Youth Mission
Connect youth with creative learning opportunities and their local communities. Connect artists and designers with opportunities to engage with new creative communities.
Share the skills and expertise of design professionals. Share the skills and creativity of youth with designers.
Engage youth and designers in community-based arts creation.
Improve the chances of youth pursuing creative sector education or employment and designers' likelihood of working with new communities.