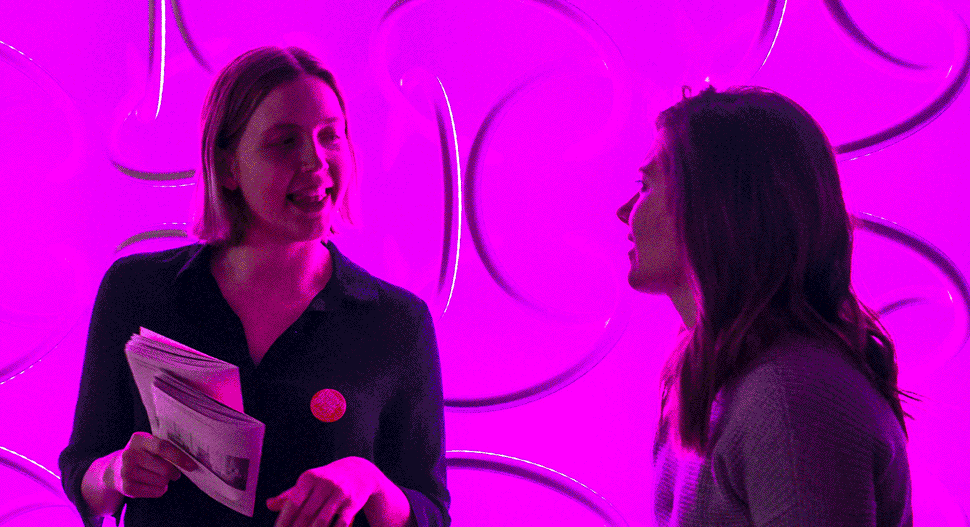 Volunteer with DesignTO, a non-profit arts organization best known for its annual DesignTO Festival. Help us to further our mission of advancing design culture in Canada through our many public programs.
Volunteers are important to DesignTO's Festival Week activities. They bring skill, time, and enthusiasm to the annual celebration of design.
During these challenging times, we are grateful for the continued support of our volunteers who help to create a welcoming festival atmosphere.
All volunteer positions and DesignTO protocols will follow government health and safety guidelines. Most shifts require being indoors.
Benefits of Volunteering
Learn about and experience Toronto's vibrant design and art culture
Support our mission to advance design culture in Canada
Network and make friends who share your interests
Gain work experience and/or volunteer hours
Volunteer Positions:
Festival Week Volunteers
We are looking for enthusiastic and dedicated volunteers for the Festival, January 20-29, 2023! Depending on pandemic restrictions, as set by government health and safety guidelines, some of the positions below will become available.
If you're interested in networking, design, art, event planning, and customer service, we invite you to express your interest via the form link below. Most volunteer shifts occur on weekdays (evenings) and weekends (during the day and evening).
Volunteer Shift Types
Docents/Greeters
This role is critical for connecting and communicating with the public to enhance visitors' experience and understanding of the assigned exhibitions and events. The role may also involve way-finding to help guide visitors.
Surveyors
Perfect for outgoing volunteers, this role is vital for collecting demographic information from attendees, which DesignTO uses to better understand its audience.
Event Registration
This role requires a friendly disposition to check in registered attendees to an event as they arrive.
Festival Week Photographers
Year Round Volunteers