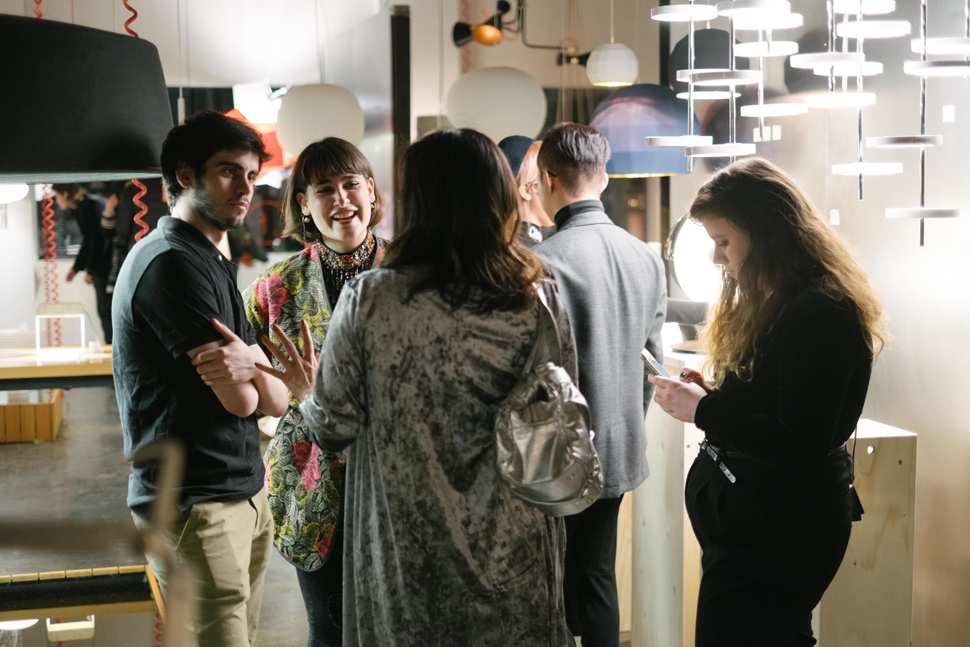 **COVID-19 UPDATE**
In light of the current COVID-19 pandemic, we have decided to postpone DesignTO Mix until further notice. We are following the advice provided by the Government of Canada's Public Health to practice social distancing measures as a way to minimize COVID-19 transmission in the community. We hope to resume our DesignTO Mix events soon. 
Stay safe, stay healthy, stay home (when you can). We will see you soon!
––
Featuring a different designer, studio, or curator each month, DesignTO Mix is an informal networking event held every first Tuesday, from April to November. Come have a drink and get to know Toronto's amazing creative community.
DesignTO Mix special guests include:
Past special guests:
Aisle 4, Grey Tiger
Alissa Coe Studio, Bandit Brewery
Biography Design & Founded by Garcia, Client from Hell Building 
CASSON Hardware, Paradise Grapevine
Cry If I Want To / Alley Row Designs, KT Sports Bar
DesignTO Ambassadors, Constantine Toronto
figure3, Carlotta Bar at The Beverley Hotel
GUILD Eyewear, GUILD Studio
LeuWebb Projects, Melody Bar at The Gladstone Hotel
MASON Studio, Northwood
Mercury Bureau, Midfield Wine Bar
Monnet Design, Cold Tea
MSDS Studio, Bar Neon
Omar Gandhi Architect, The Three Speed
Oskar Kwong & Jade Dumrath, Boxcar Social
Shelter Bay, Bar Neon
Simone Ferkul (DIALOG), Lucky Shrike
Susan for Susan, Northwood
Tennis, Henderson Brewery