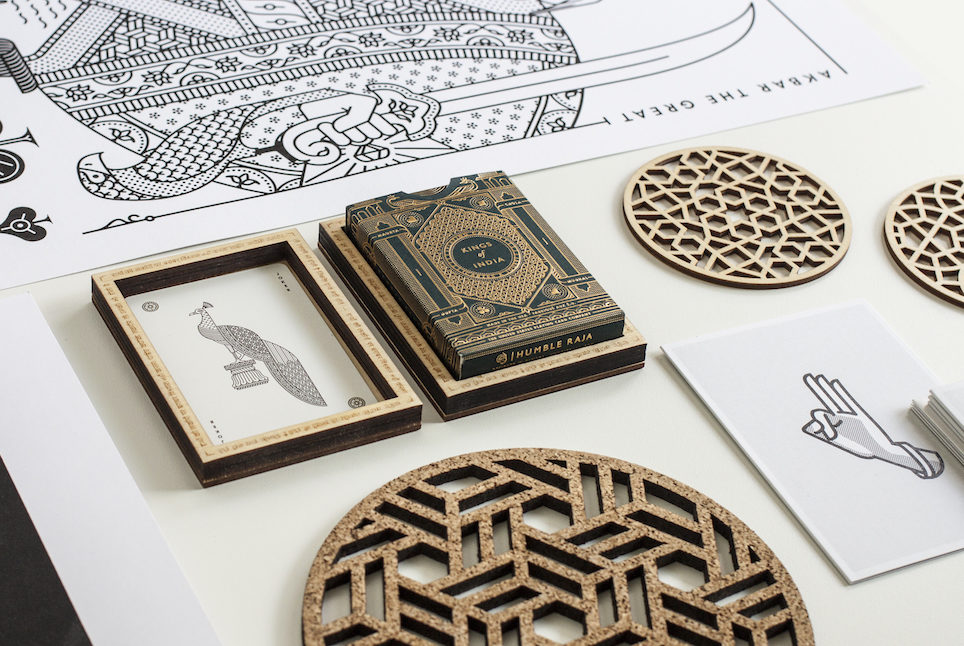 Designer Drinks is now DesignTO Mix!
Join DesignTO and Humble Raja for the September edition of DesignTO Mix, on Tuesday, September 3, at Otto's Bierhalle.
DesignTO Mix, is an informal networking event held every first Tuesday of the month. Get to know Toronto's amazing creative community and learn more about the husband and wife duo behind Humble Raja: Reena & Bhavesh Mistry.

* Please note, entry to DesignTO Mix events is on a first come, first access basis, with respect to venue capacity. Specific seating and service policies may apply pending each venue's conditions.
About Humble Raja
Reena & Bhavesh Mistry

Humble Raja was created by a husband and wife design duo, Reena & Bhavesh Mistry. Growing up in Canada in South-Asian households, they were each intrigued by their culture and traditions. They now share this passion together and operate Humble Raja, a creative collaboration created to explore and share their culture through graphic design and illustration.
Their first collection was Kings of India, which began with a custom-designed deck of playing cards inspired by the marvels and monarchs of India's four greatest dynasties. In a similar fashion, their latest collection of artwork, Forbidden Forest (exhibited at DesignTO earlier this year), explores the fantastic stories and mythological creatures of India's folklore.
King of India Cards Set
King of India Cards Set
Forbidden Forest