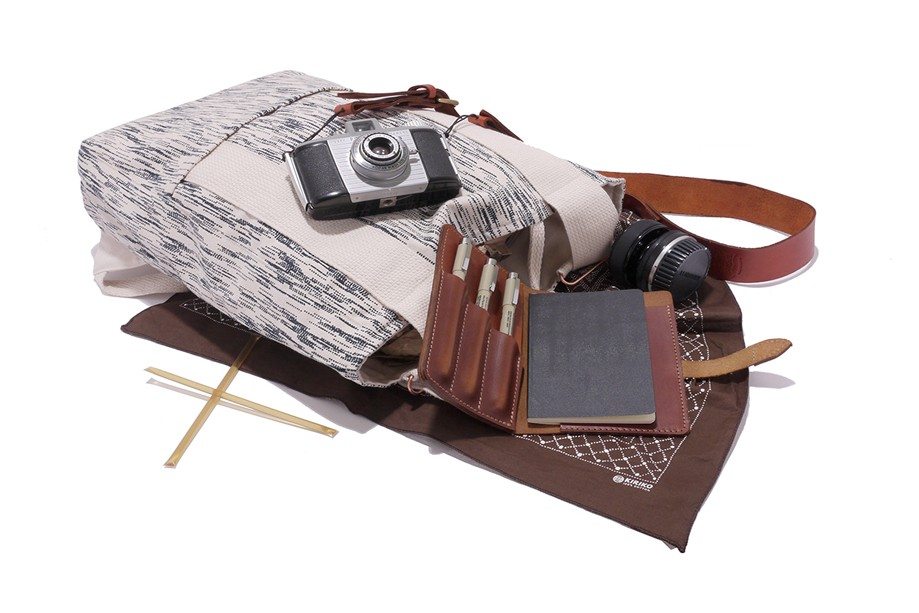 Like much of design, 'Outside the Box' was born from aspirations and constraints. It captures the Festival's desire to showcase design from cities across the globe, while creatively working with limited means, to deliver a signature exhibition that packs a lot into each box.
Planned as an annual piece of Festival programming to connect Toronto with international design communities, 'Outside the Box' has since evolved into a travelling exhibition that engages over 10 cities and 100 designers in North America.
Here's how it works: correspondents from participating cities engage local designers to create a visual representation of design in their cities in response to a designated theme. Representing the resources and makers of each city, these collections are packed into a Bankers Box and sent off for presentation at various design festivals.
"The idea of creating an exhibition that was both shipped in boxes, and constrained or limited by them, came out of a desire to engage with other cities in a way that was possible for us," said Deborah Wang, Creative Director at the Toronto Design Offsite Festival. "This exhibition gives designers an opportunity to show us design through a local lens that's totally subjective."
Turning the concept of 'Outside the Box' into a concrete exhibition took a lot of blood time, sweat effort, and tears commitment from the Festival's programming team, working in partnership with New York's WantedDesign. In less than two years TO DO has presented four editions of the exhibition, and with each edition comes new cities interested in participating.
One of the latest to join is Ottawa – a city not often associated with design, but one that serves as a hub for Canadian designers and creators. "It's not often that people think of Ottawa and subsequently think of design," said Sabine Modder, a painter and lead correspondent for 'Outside the Box – Ottawa.' "This initiative gives our community, and others like it, the opportunity to showcase talent in a very tangible way."
Modder's sentiment echoes one of the exhibition's main appeals: a creative means of garnering awareness for both local design communities and local tourism. But just how much of a city's atmosphere can be grasped through its design, and better yet works that fit into a 12" x 10" x 15" box?
Wang explains that "a city's environment can be captured through its design in the same way that it can be grasped through other cultural forms and artistic production."
To assist in telling each city's story, postcards are created to accompany the boxes, and act as a sort of mini travel guide for viewers.
'Outside the Box' is still in its early years but the team has big plans for it. "Part of what's exciting about this project is its scalability," said Wang. "We can engage a few or a lot of cities, and we can work with many box sizes." While the current Bankers Box adds a challenging element for designers, working with crates or shipping containers in the future would expand their possibilities.
The exhibition is travelling to New York in May for presentation at Wanted Design Brooklyn, part of NYCxDesign, and Wang hopes that it will make its way to other North American design festivals in the near future. For more information on Edition 4.0 of 'Outside the Box,' participating designers and their collections, visit our website.