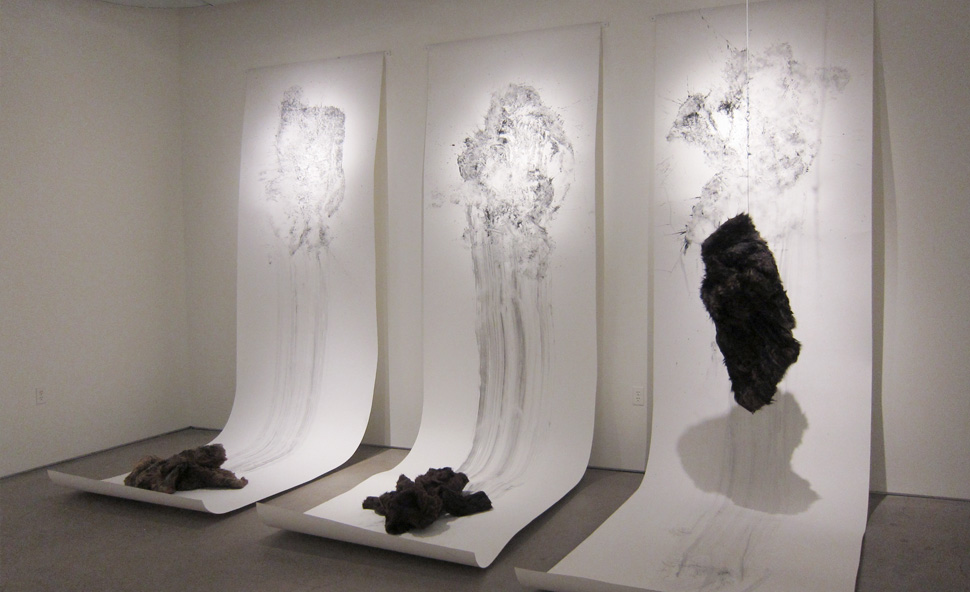 Since 2011, the Toronto Design Offsite Festival has featured a wealth of talent. From furniture to installation to architecture and more, artists and designers working in a range of media showcase exciting new work. Through our new series, Venue Spotlights, readers will have the chance to learn more about the spaces that are home to the multitude of exhibitions that run throughout the Festival.
Name: Brelyn Shannon
Venue: Gravity Pope
Guest Designer: Exhibition, Material Witness, 2018. Jill Price
How long have you been involved, and what are your favourite things about the TO DO Festival?
We have been involved for the last 2 years. We love the idea of engaging with artists and designers within our community!
Can you share a fun TO DO memory?
We had a great time at the opening party at Lightform last year! I also had the opportunity to meet other local shop owners and operators, giving us more insight into the Toronto market.
What made you want to become a host venue?
It seemed like a great way to engage with and support the arts and design community in Toronto which aligns well with our business ethos. We were originally approached by Feltro and found it was an excellent fit!
How would you describe your space?
gravitypope offers discerning Toronto shoppers the best in footwear, clothing, accessories, apothecary goods and more. Keeping with our commitment to fine design, accomplished interior designer Peter Turner searched far and wide to hand-pick original fixtures to outfit the Toronto location. The space contains a combination of modern and Louis XVI fixtures and furnishings. Ornate display cabinets, beautiful lacquered tables, elegant gilded vitrines and mirrors, a 15-foot double-sided tufted mohair couch, 1920s' French chandeliers and a show-stopping 1930s' Art Deco staircase–made of solid brass and round glass inserts and reclaimed from the Buenos Aires Paramount Theatre– featuring over 100 different designers in a 4,000 square foot showroom.
How has your partnership with TO DO influenced you and your space?
Our partnership with TO DO reinforces our commitment to community driven engagement along with art and design. The festival has brought new faces into gravitypope Toronto and has given us the opportunity to introduce them to our brand.