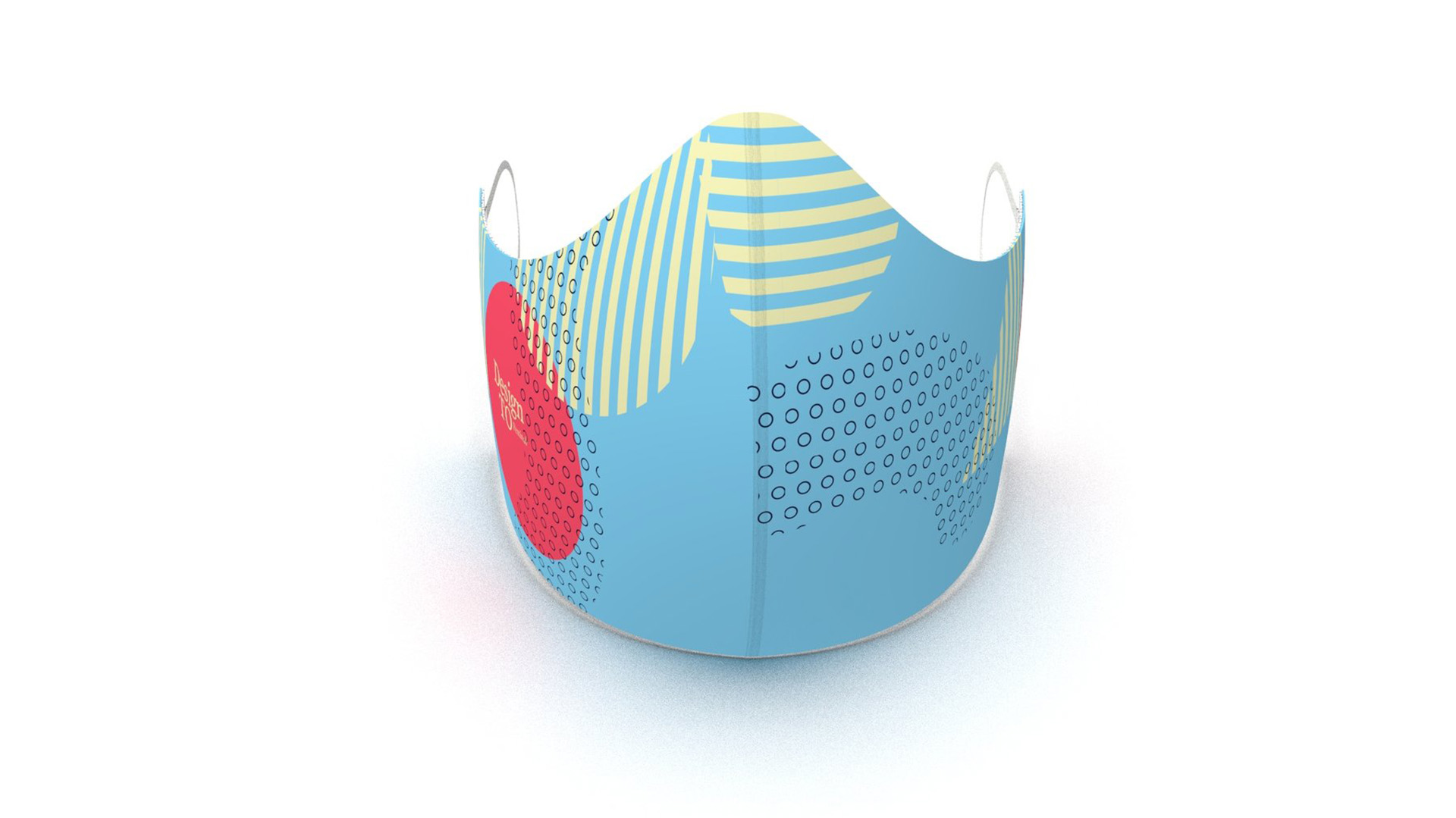 Stay safe and stylish with the new 2021 DesignTO Festival Mask!
In collaboration with Bring Your Own Mask (BYOM), you can now show your support for DesignTO everywhere you go. Emblazoned with the new 2021 DesignTO Look & Feel by aftermodern.lab, BYOM will be donating $5 from every sale to DesignTO, helping us bring people together to celebrate contemporary culture, provide opportunities for emerging talent, and engage the community with exceptional and accessible public programming.
The 2021 DesignTO Festival mask is a custom designed, finely printed mask, that provides premium quality and protection for everyone to mask with confidence. Lightweight, soft fabric, with polypropylene filter, adjustable back strap and machine washable. All masks are sustainable, environmentally sourced and Canadian made!
Want to know how DesignTO has adapted to keep you safe? Click here to see what changes we have made in light of the COVID-19 pandemic.
About BYOM
BYOM designs and makes everything from a local manufacturing facility in Toronto. The masks are made with 2 layers of polyester fabric and a polypropylene filter, we use only water based dyes, have a band around the back to make it more comfortable for the ears and are completely machine washable.