DesignTO Symposium: No Such Thing as Normal
DesignTO projectevent: talk online
DesignTO's seventh annual symposium brings 11 multidisciplinary experts together to discuss how we can dismantle the long-accepted idea of "normal," in order to design for diversity, specifically in the context of a global pandemic. Speakers include Zahra Ebrahim, EDIT Collective, Eman El-Fayomi, Tiyondah Fante-Coleman, Laura Forlano, Esmond Lee, Andrea Ngan, Simone Shahid, Jay Shaw, Mona Sloane, and Jutta Treviranus, covering inclusive design, unlearning, artificial intelligence, co-creation, healthcare, post-pandemic design, and other thought-provoking topics.
–
The symposium runs online over two days: Tuesday, January 25 and Wednesday, January 26, 2022, from 6-8pm each day.
–
What is the new "normal" when there is no such thing as "normal"? In a post-pandemic world, how can we design to meet diverse needs? 
With over 7 billion people on earth, there are many different kinds of human beings in the world, each unique. As designer Kat Holmes describes in her book Mismatch, "[design] solutions need to work across a wide range of human diversity. But that's easier said than done. People can be highly unpredictable. How do we design for so much complexity?" 
Designing for an ideal is no longer a desirable outcome. Rather, this approach has proven harmful, contributing to systems of oppression that are intolerant of diversity, including race, culture, disability, gender, and sexual orientation. For many people, not feeling "normal" can be both a point of pride and a source of anguish. Canada's forcible assimilation of Indigenous peoples is exemplary of the violence that "normal" can inflict.
This symposium invites design experts to explore how we can dismantle the long-accepted idea of "normal," in order to design for diversity. How can we create great designs for both the individual and the masses? How can we present human-led solutions that move beyond the oversimplified average by designing "with, not for"? What tools can we use to build "one-size-fits-one" solutions rather than "one-size-fits-all"? What have we learned during the pandemic about systemic inequality? Has the pandemic created or revealed opportunities for change? How do we design a post-pandemic world that, to quote author and activist Sonya Renee Taylor, "fits all of humanity and nature"?
This symposium is organized by DesignTO and supported by BDP Quadrangle and ASTOUND, with media partner AZURE Magazine. 
SCHEDULE
Session 1: Tuesday, January 25, 6-8pm
Jutta Treviranus
Laura Forlano and Mona Sloane
Eman El-Fayomi
Zahra Ebrahim
Session 2: Wednesday, January 26, 6-8pm
EDIT Collective
Esmond Lee
Tiyondah Fante-Coleman, Simone Shahid and Jay Shaw
Andrea Ngan
A video recording of the symposium will be available to all ticket holders after the live event.
SPEAKERS & TOPICS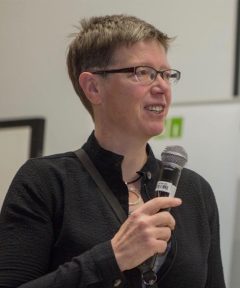 Jutta Treviranus
'Unlearning and Unsettling'
As a society we have been socialized to suppress diversity and deny complexity. What we value; how we choose; our notions of innovation and progress; how we plan; how we solve problems; who counts; our rewards and punishments; our understanding of democracy; our sense of a life worth living; who we trust; what we see as prosperity; how we sort and label; how we define intelligence; our aspirations…are all inextricably skewed against human difference and variability. What should we unlearn so we can design the diverse society needed to navigate, survive, and thrive in complex and unpredictable futures?
Dr. Jutta Treviranus is the Director of the Inclusive Design Research Centre (IDRC) and professor in the Faculty of Design at OCAD University in Toronto. Jutta established the IDRC in 1993 as the nexus of a growing global community that proactively works to ensure that our digitally transformed and globally connected society is designed inclusively. She also founded an innovative graduate program in inclusive design at OCAD. Jutta is credited with developing an inclusive design methodology that has been adopted by large enterprise companies such as Microsoft, as well as public sector organizations internationally.

Laura Forlano and Mona Sloane
There is increasing evidence that machine learning systems can exacerbate systemic harm in society—and that they do so disproportionately, affecting our most vulnerable communities. More recently, participation in machine learning has been introduced to the discourse as a potential fix. This talk critically examines the promises made under the guise of "participatory machine learning.
Mona Sloane, PhD is a sociologist working on design and inequality, specifically in the context of AI design and policy. She is a Senior Research Scientist at the New York University (NYU) Center for Responsible AI, an Adjunct Professor at NYU's Tandon School of Engineering, a Fellow with NYU's Institute for Public Knowledge (IPK) and The GovLab, and the Director of the *This Is Not A Drill* program on technology, inequality and the climate emergency at NYU's Tisch School of the Arts. She is principal investigator on multiple research projects on AI and society, and holds an affiliation with the Tübingen AI Center at the University of Tübingen in Germany. Mona also is convenor of the IPK Co-Opting AI series at NYU and serves as editor of the technology section at Public Books. She holds a PhD and an M.Sc from the London School of Economics and Political Science. Follow her on Twitter @mona_sloane.
Laura Forlano, PhD, a Fulbright award-winning and National Science Foundation funded scholar, is a writer, social scientist and design researcher. She is an Associate Professor of Design at the Institute of Design and Affiliated Faculty in the College of Architecture at Illinois Institute of Technology, where she is Director of the Critical Futures Lab. Laura's research is focused on aesthetics and politics at the intersection between design and emerging technologies. She is an editor of three books: 'Bauhaus Futures' (MIT Press, 2019), 'digitalSTS' (Princeton University Press, 2019) and 'From Social Butterfly to Engaged Citizen' (MIT Press, 2011). She received her PhD in communications from Columbia University.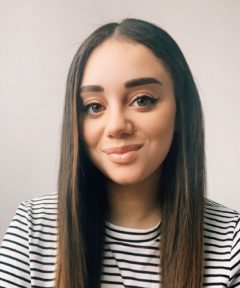 Eman El-Fayomi 
The Government of Canada is on an accelerated mission towards digital transformation. The COVID-19 pandemic has amplified our need for creating more digital products to support people in the most critical ways that only the government can. The Canadian Digital Service has dedicated a team to create a publicly accessible and centralized space of Learning Resources for the Government of Canada. These Learning Resources are aimed at teams and people across government that are working to change how they design and deliver their services. This presentation is a case study to showcase the culmination of this work, the research insights we've gained, and the shifts we're making to reimagine what accessible information design and working in the open looks like for the federal government.
Eman El-Fayomi is the Head of Learning Resources at the Canadian Digital Service (CDS). Previously she served as the Head of Design for 3 years, leading a team of 25+ in-house service, interaction, visual, and content designers in the federal government, working to create accessible services for the people of Canada. In addition to her work at CDS, Eman is currently a PhD student at Carleton University, studying information technology, specializing in inclusive design and human-computer interaction. Prior to joining CDS, she was an Interaction Design Professor for two years at Sheridan College, and has spent over 10 years working with a variety of non-profit and private sector organizations across Canada in the realm of web/communication design and information visualization.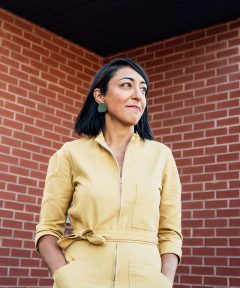 Zahra Ebrahim
'Defining the "we": why identity matters'
This talk will explore why designers need to acknowledge the role of identity when embarking on design processes that aim to engage community members with diverse lived experiences. Without acknowledging the role of class, race, gender, education, and other components of identity, designers risk creating power imbalances that unintentionally lead to inequitable processes and outcomes.
Zahra Ebrahim is a public interest designer and strategist. Her pioneering work has focused on deep, community-led approaches to policy, infrastructure, and service design. She is currently the CEO of Monumental, an organization focused on embedding equitable outcomes in urbanism and urban development. Prior to this role, she built and led Doblin Canada, focusing on engaging diverse sets of stakeholders to use design-led approaches to address complex organizational and industry challenges. In her early career, Zahra led one of Canada's first social design studios, working with communities to co-design towards better social outcomes, leading some of Canada's most ambitious participatory infrastructure and policy programs. Zahra has taught at OCAD University, Museum of Modern Art, and is currently an Adjunct Professor at the University of Toronto. She is the Vice-Chair of the Canadian Urban Institute, and the Board Chair for Park People.
EDIT Collective
In the UK, and across the Global North, drying laundry in gardens and on balconies is banned by lease covenants, landlords or management companies. Ironically, the sight of clean laundry can be seen as "dirty" and contaminating or compromising the appearance of the built environment. In our increasingly smaller flats, squeezed by the property market which sees housing as a commodity, domestic work is being pushed to the margins and out of the collective consciousness. We will speak about the hierarchies and power structures embedded in the built environment and how notions of gender, class and race dictate what is considered acceptable and what is not. 
EDIT Collective is a group of womxn working collectively to challenge the enduring biases and hierarchies embedded in the built environment. EDIT's research looks at architecture and its power to influence and maintain established gender and family roles. In 2019, EDIT was invited by the Oslo Architecture Triennale to present 'Gross Domestic Product'—a prototype of a hoover that must be operated by three people simultaneously. Most recently, EDIT designed the exhibition on the work of Matrix Feminist Design Co-operative titled 'How We Live Now for the Barbican Centre in London'.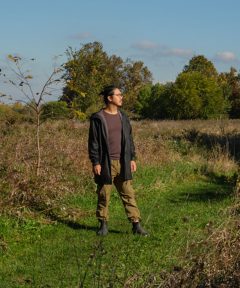 Esmond Lee 
'Scarborough: Between Urban and Rural'
Contrary to popular imagination, Toronto's urban periphery is a dynamic space between natural and built environments, preservation and change, and varying generations of migrants. Visible minorities represent 74% of the population in the inner suburbs, a stark contrast to the urban centre's 39%. These racialized communities have quietly produced unique spatial, material, and social dynamics that have formed new architectural and spatial vocabularies woven through the suburban landscape. Examples include adaptive reuse of small industrial units to tactical and informal use of interstitial spaces. To celebrate Toronto's diversity requires understanding and supporting these unique spatial identities, which exist outside conventional program, planning, and spectacle.
Esmond Lee 李春錦 is an artist, researcher, and architect with DIALOG. As a second generation Chinese-Canadian, he explores long-term, intergenerational experiences of migration in peripheral spaces and in the suburbs, examining identity, belonging, and nuanced cultural and political borders in the built environment. Recent public installations include a continuous 250-foot vinyl mesh installation for Nuit Blanche Toronto and a 30-foot tall installation at Malvern Town Centre for CONTACT Photography Festival. Esmond's work has received grants from the Toronto Art Council, Ontario Art Council, and Canada Council for the Arts. His ongoing research can be found at www.belowthecity.art.

Tiyondah Fante-Coleman, Simone Shahid and Jay Shaw 
Community spaces are changing, in part a result of growing economic inequalities, pervasive digital technologies, and growing awareness of the ongoing impacts of colonialism. How will community care evolve in this context, and what can be done to promote more equitable care in a range of possible futures? This presentation reports on the insights generated through a strategic foresight project on futures of health equity in community care. We describe the work of our diverse team of researchers, designers, and community service providers, propose strategies to promote better futures, and highlight tensions in design work crossing disciplines and paradigms.
Tiyondah Fante-Coleman recently completed her MA in Community Psychology (2019) and her BSc in Health Sciences (2016) at Wilfrid Laurier University. She currently works as a researcher at Black Health Alliance. Passionate about social justice and health equity, her research interests include exploring access to healthcare systems and increasing access to mental healthcare for Black children and youth. Tiyondah's past research has focused on access to healthcare for African, Caribbean, and Black residents of Waterloo Region, HIV vulnerability in youth, and the experiences of burnout and mental illness among Black women who work in the health sector.
Simone Shahid holds a Master of Public Health from Western University, and a BSc in Health Studies from the University of Waterloo. She is a Research Coordinator at the Institute for Health System Solutions and Virtual Care at Women's College Hospital, as part of the Health System and Policy Innovation team. Her interests centre around the healthcare system, and the policies and inequities that affect it. She has been involved in several projects including research around innovations in home and community care, an evaluation of health equity and virtual care during COVID-19, and has recently engaged in a strategic foresight approach for health equity in community care.
Jay Shaw is an Assistant Professor in the Department of Physical Therapy at the University of Toronto with cross-appointment to the Institute of Health Policy, Management and Evaluation. He serves as Research Director of Artificial Intelligence (AI), Ethics & Health at the University of Toronto Joint Centre for Bioethics, and is an Adjunct Scientist at the Women's College Hospital Institute for Health System Solutions and Virtual Care. Jay's program of research addresses the implementation and ethical implications of innovations in health care, with a special focus on innovative models of community-focused integrated care, digital health technologies, and applications of AI in health-care.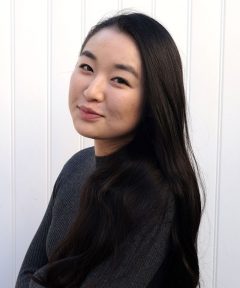 Andrea Ngan
What can designers learn from collective practices rooted in care and reciprocity? How can equity-centered design move beyond binary thinking as a means for personal, community, and systemic transformation? This presentation will seek to answer these questions through lessons learned from organizing, teaching, and designing on Lenni Lenape land (commonly known as Philadelphia). Through three case examples, this talk will reflect on embracing uncertainty and care through community organizing, fostering young leaders, and building a citywide equitable community engagement toolkit.
Andrea Ngan is a design strategist, community organizer, and educator seeking to grow more just and liberatory futures. She initiated the Creative Resilience Collective, a health justice organization that partners with communities to improve access to self-determined mental health care in 2017. In 2018, she co-initiated Creative Resilient Youth, a platform for youth to influence the future of mental health care through art and activism. She currently serves as a service design strategist at the City of Philadelphia's Service Design Studio and lectures at the University of Pennsylvania's Weitzman School of Design.
Participants
Zahra Ebrahim, EDIT Collective, Eman El-Fayomi, Tiyondah Fante-Coleman, Laura Forlano, Esmond Lee, Andrea Ngan, Simone Shahid, Jay Shaw, Mona Sloane, Jutta Treviranus
Accessibility
Who should visitors contact with questions regarding accessibility?
For projects with auditory components (e.g. talks, film screenings, tours), will there be sign-language interpretation, captioning, and/or live audio description?
Live Captioning