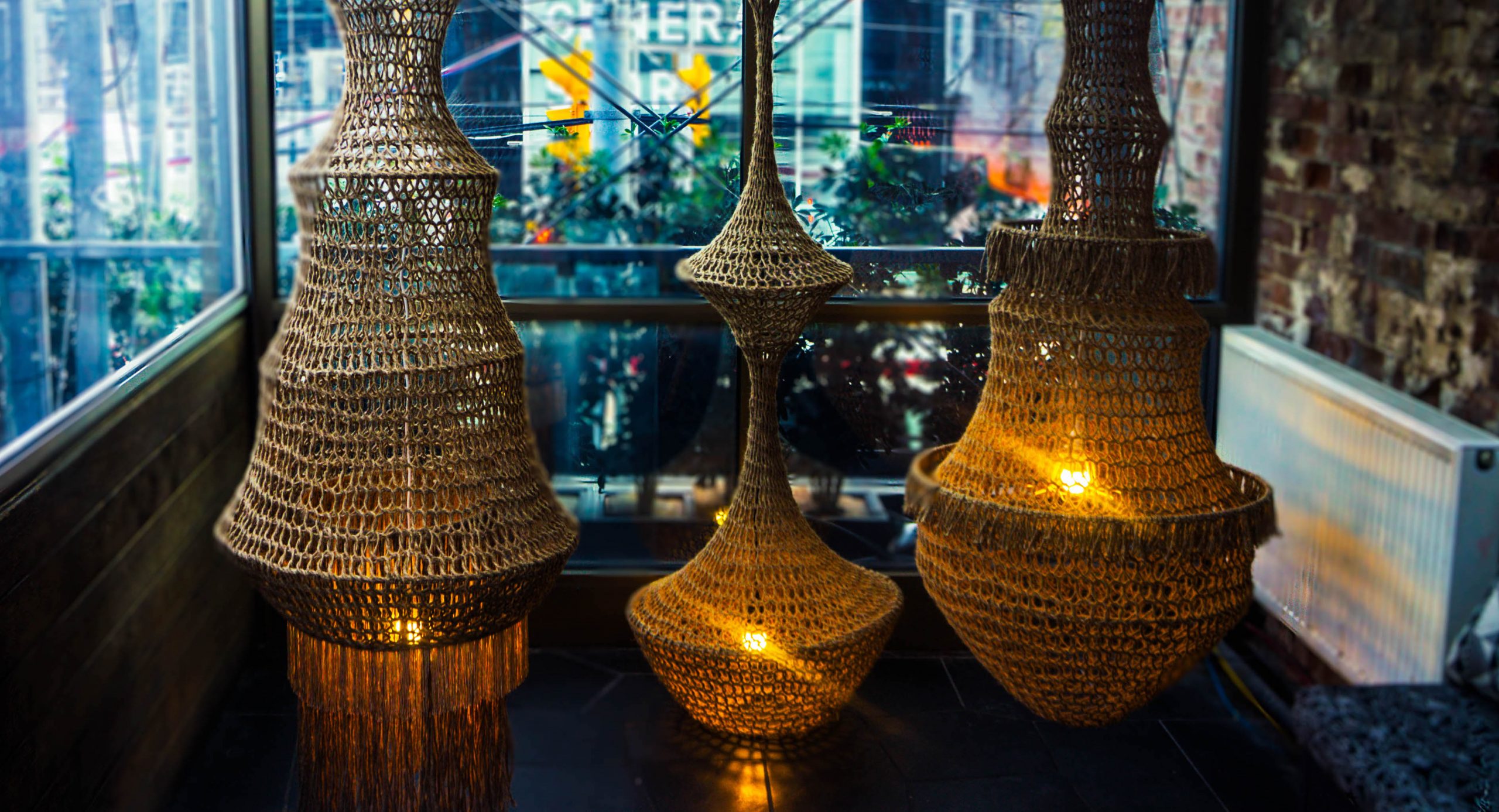 Application Deadline
Rolling deadline, with final applications due September 13, 2021
***Matchmaking will take place on a rolling basis. Guest designers should apply early to increase the likelihood that they will be matched with their preferred host venue.***
The DesignTO Festival brings people together to celebrate contemporary design across the city January 21-30, 2022.
DesignTO Festival is Canada's leading (and largest) annual design festival that celebrates design as a multidisciplinary form of creative thinking and making, with over 100 exhibitions and events forming Toronto's design week each January. Since 2011, we have welcomed over 600,000 visitors, worked with over 5,000 artists and designers, and reached over 475 million users through print and digital media.
If you have a project you'd like to showcase, then we want to hear from you!
We have a range of host venues across Toronto interested in showcasing your creative project, whether it be a shop, gallery, studio, café, or school.
How this works:
By applying to this call for guest artists and designers, you agree to produce a creative project to be showcased during Festival Week, January 21-30, 2022. The duration and type of participation is entirely up to you. Here is an outline of options:
A window installation runs the whole duration of Festival Week, and is visible to the public 24 hours a day from the outside of the venue. Depending on the space, the installation may also be viewable from inside the venue during regular business/gallery hours.
An event runs one day during Festival Week, for a set period of time. For example, events can include a talk, tour, product launch, film screening, party, or workshop.
An exhibition runs more than one day during Festival Week. It is open to the public during regular business/gallery hours, and may include a window component. It can start before Festival Week, and end after Festival Week. It may also include an opening or closing reception, artist/designer's talk or tour.
Host Venues
A package of available venues (with photos and descriptions) is available for your review and selection.
After reviewing the available host venues, we ask that you identify your top 3 venue choices with your application.
Please note that while we try our best to create successful outcomes for all artists/designers, we are not able to guarantee that every application will be paired.
Confirmation
DesignTO will review Guest Designer applications on a rolling basis, assessing the characteristics and fit of the project with the selected venues. We will send proposed matches to the Host Venues for review. They will receive information about the designer, and see their online portfolio or get information about what they are proposing to show. At that time, Host Venues will have 1 week to review this material, and make their final decision. Once a match is approved, we will send an email to introduce the Host Venue and Guest Designer, and communicate next steps.
We ask that artists/designers reply (by email) with their acceptance as soon as possible.
Commitment
Host venues commit to paying the Festival registration fee, and provide the venue free of charge to the artist/designer.
As the artist/designer, you are responsible for all costs related to creating, producing and mounting your creative project, including signage. You are also responsible for collaborating well with your host venue, which includes communicating the details of your project, including all logistics, with the owner/manager of the host venue, and coordinating the project's successful execution.
Information about your project, and representative images will be due Friday, October 22, 2021, which is our content deadline for everyone. All successful artists/designers will receive detailed information on the content requested, including an online form to complete.
Each project receives the following:
A listing on the online Festival Schedule (one page with up to 6 images, 300-word description, 1 associated reception or other event);
A listing on the Festival mobile app (one page with up to 6 images, 40-word description, 1 associated reception or other event);
Inclusion in one 'What to do' daily e-newsletter; and
DesignTO venue signage (e.g. Festival window cling, not project-specific).
Applications must include:
A short bio about you or your creative practice (max. 150 words);
3-5 images of the work that you are proposing to exhibit, or 3-5 images of representative work (for new creations, prototypes or workshops) — maximum image size 1MB each;
A description of the window installation, exhibition, or event you want to do, in less than 500 words — please be sure to include as many logistical and technical requirements as you can, such as wall and ceiling mounting, access to power, etc.;
Optional sketches of your proposal; and
Your top three venue choices from the host venues package.
Deadlines
All submissions are due Friday, September 13, 2021 by 11:59pm EDT.
***Matchmaking will take place on a rolling basis. Guest designers should apply early to increase the likelihood that they will be matched with their preferred host venue.***
Questions?
See our Frequently Asked Questions page
Click here to see last year's roster of events, exhibitions, and window installations
Email any questions to Olga Klosowski Schellenberg, Programs Coordinator, at

[email protected]

with this subject line: Guest Designer Call + your name.