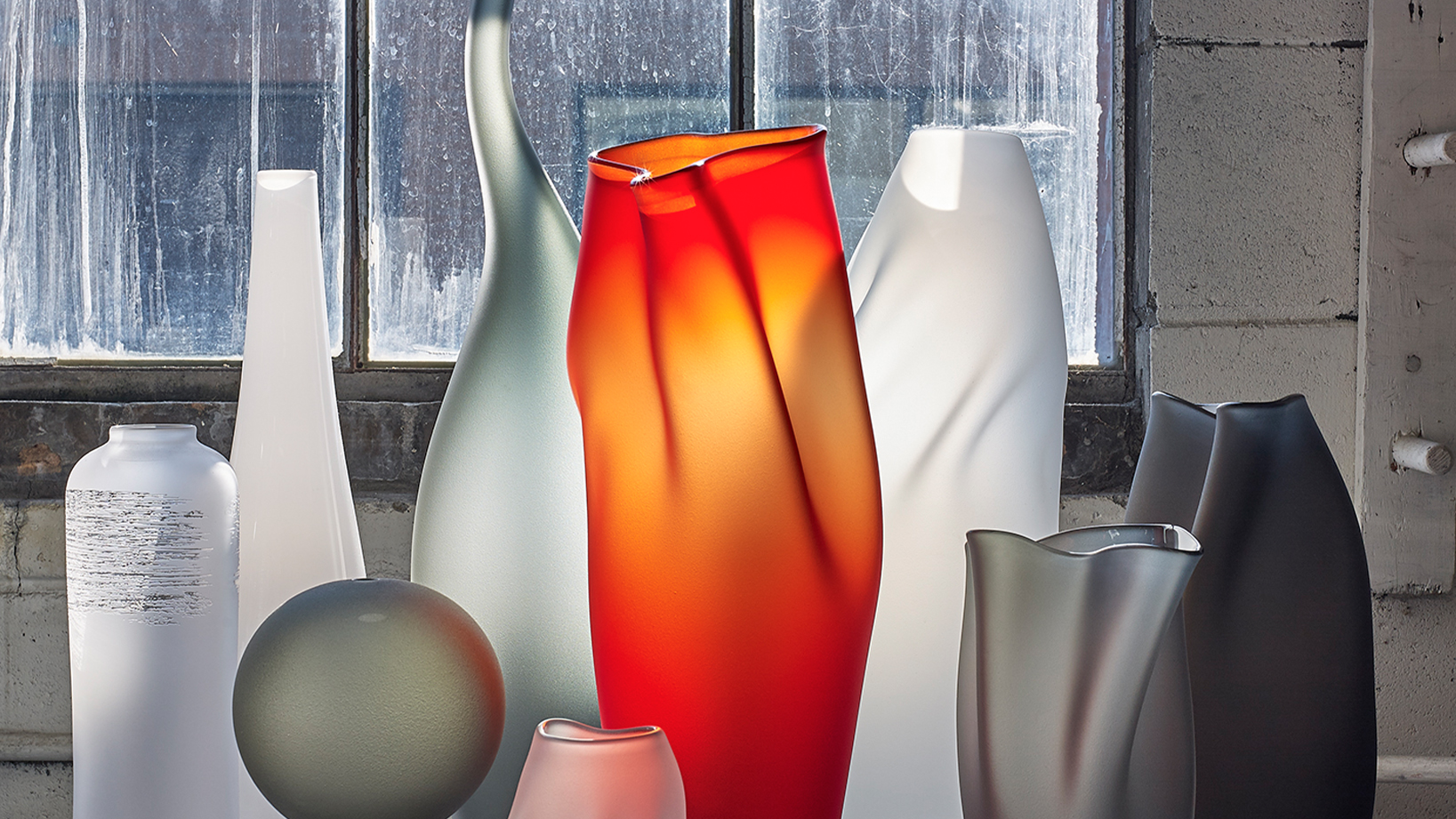 On Tuesday, June 15, at 5 pm EDT, we are hosting our Premium Members in a live virtual tour of Jeff Goodman Studio, an internationally recognized glass design studio creating modern blown glass vessels and innovative architectural glass. To join this special event, I invite you to become a DesignTO Premium Member. Until May 31, become a Premium Member for $225 + HST, a savings of 25%. Details on how to redeem the discount are below.

Led by Jeff Goodman Studio Creative and Executive Director Sylvia Lee, this behind-the-scenes look at the design and fabrication space includes insight into the studio's research and development of groundbreaking handmade architectural glass products. This live virtual tour will consist of opportunities for audience engagement.

To redeem the discount, click the "Join" button under the Premium membership tier on the DesignTO Membership page. From here, enter your details, enter the promo code, and pay. For yearly recurring Premium memberships, use promo code 8DHQ7QDYEO and for non-recurring Premium memberships, use code 3NXC4C6SD0.
DISCOUNT DEADLINE: May 31, 2021
DesignTO Members are key to helping DesignTO fulfill its mission to advance design culture in Canada. This year, with a 50% increase in members, we were able to deliver the Festival during a challenging year, provide thought-provoking and inspiring programming year-round, and keep most programs free for all to enjoy.
Being a Member deepens your experience as part of our community. Together we celebrate design as a multidisciplinary form of thinking and making.