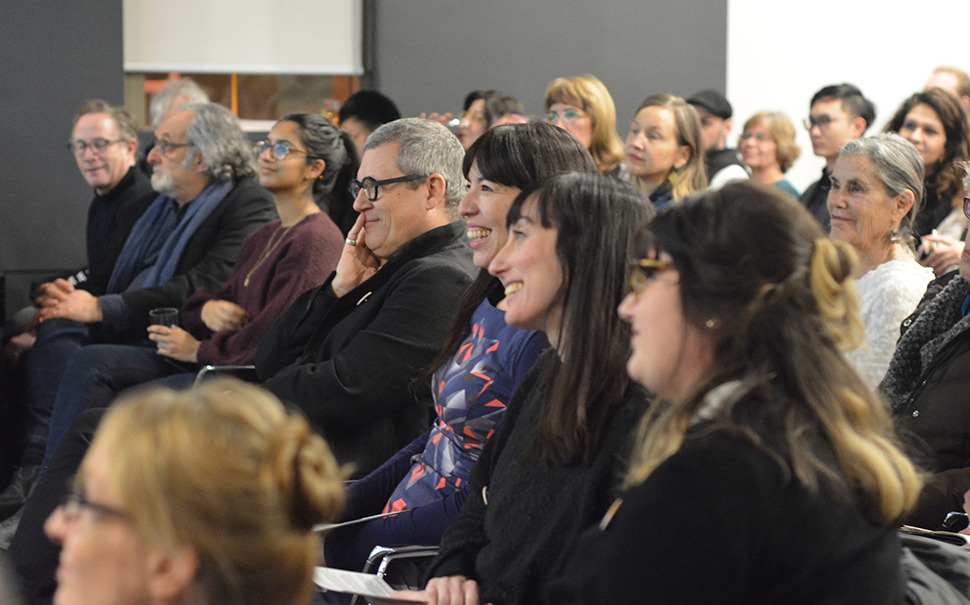 Submission Deadline
Friday, September 25, 2020
DesignTO Symposium
Towards Inclusive Design
How do we design for inclusion? What is the future of Inclusive Design?
"Diversity is being invited to the party; inclusion is being asked to dance." – Verna Myers
There are 7.7 billion people in the world today, and we are more connected than ever before. As cities continue to become more diverse in gender, race, ethnicity, religion, age, disability and sexual orientation, the need for a more inclusive environment has become undeniable. Designers have the power to address needs, improve lives, and inspire thought and innovation.
This symposium invites designers and thinkers to explore how we can design for inclusivity. How can we create great designs for the greatest number of people? How can we use our unique reality of human diversity as a resource for products, services, systems, environments and experiences that include rather than exclude? How can we continue to move beyond diversity and inclusion "lip-service" towards a tangible reality where everyone can participate in society with a sense of belonging?
We welcome multiple and varied perspectives and responses to the theme 'Towards Inclusive Design' with a focus on, but not limited to, the following sub-themes:
Inclusive Design Process
Inclusive Design and Gender
Inclusive Design and Race
Inclusive Design in Technology
Inclusive Design in Health and Healthcare
Differentiating between Inclusive Design, Accessibility and Universal Design
The Economics of Inclusion
Data Bias
Talks may be about current research or case studies, new products or technologies, spaces or experiences, speculative design or strategies, or new processes or policies.
All submissions must include the following:
A description of your talk topic (max. 500 words), including target audience, format, length/timing (15-20 minutes preferred – presentation timing will be confirmed after acceptance), and equipment needed;
a short bio on you and/or your creative practice (max. 150 words);
1-3 visuals of your work (max. 1MB per image), or a link to a video (if available); and
Your contact info (name, email, phone number, mailing address), a CV, and website URL, Twitter and Instagram handles (if available).
Deadlines
All submissions are due Friday, September 25, 2020 by 11:59pm EST.
How much does it cost to submit?
There is no fee for this submission. All successful applicants are required to cover their own transportation to and accommodations in Toronto for the Symposium date. A modest speaker's fee will be paid to successful applicants.
When and where is the Symposium?
The Symposium runs during the DesignTO Festival, January 22-31, 2021. The tentative date for the Symposium is Saturday, January 30, 2021 from 1-5pm. If permitted by pandemic protocols, it will be held in downtown Toronto. We reserve the right to modify dates, times or delivery methods if required.
What happens next?
Successful submissions will be notified by email in mid-October 2020.
Questions?
Email any questions to Programs Coordinator Safoura Zahedi at safoura [at] designto.org with the subject line: Symposium + your name.
Going into its sixth year, the Symposium is a signature program of DesignTO, a non-profit arts organization that produces Canada's largest and leading annual design festival.