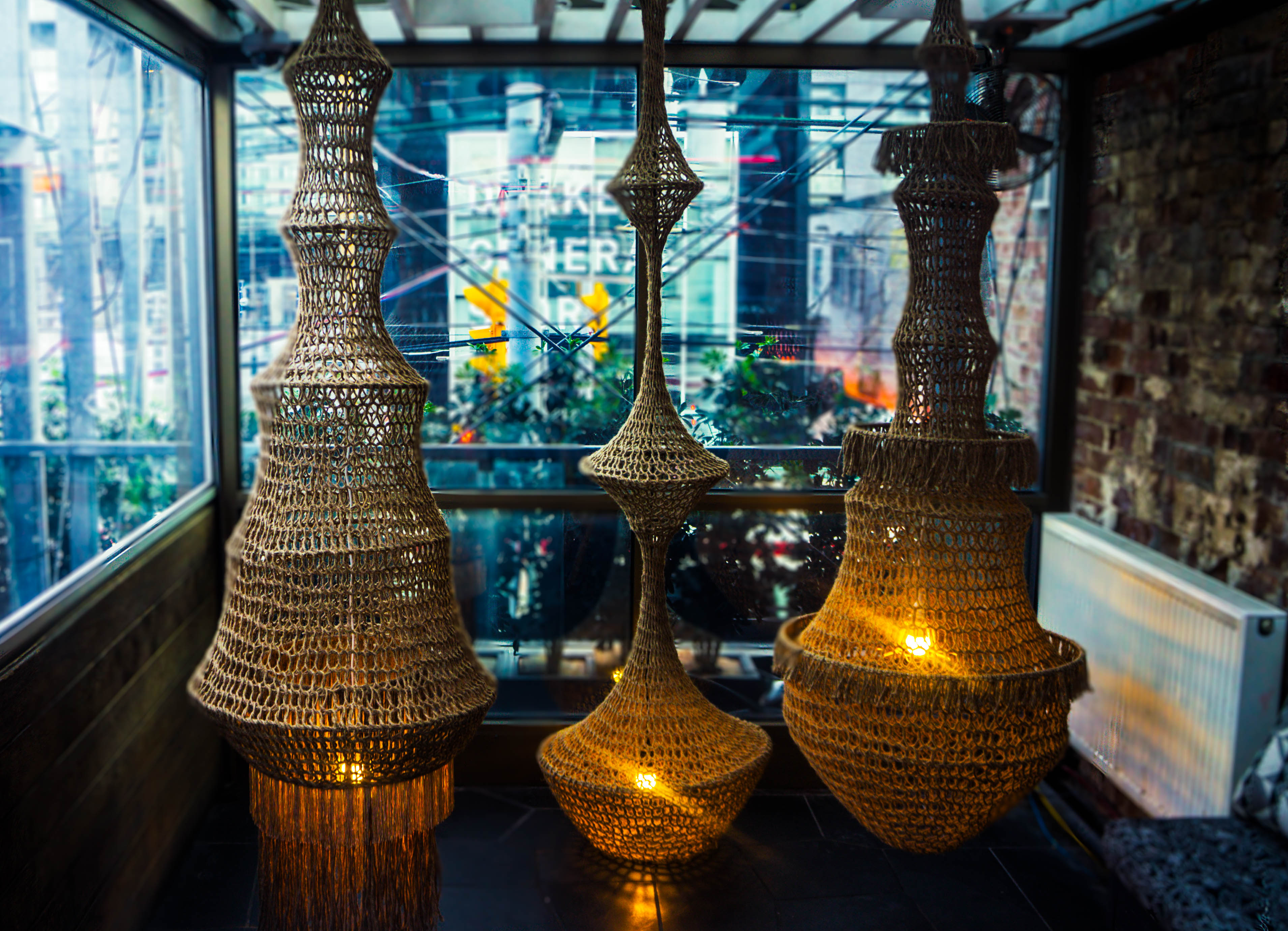 Montreal-based textile artist Annie Legault has been involved in the festival since 2017. Her window installation Amulette, was a highlight during our 2018 festival and in 2019, she received the Rado Star Prize for RAW Collection, a series of large jute lamps exhibited at the Drake Hotel. We caught up with her to talk about what inspires her, her practice, DesignTO and more.
How long have you been involved, and what are your favourite things about DesignTO?
I first participated in 2017 with a window installation. I love the concept of design taking over Toronto. Whether through an exhibition or on display in a shop window, you can discover new places and unexpected forms all over the city. Being from Montreal, I like that each artist chooses their place of representation. The design, space, and architecture work together to shine a spotlight on the city and the artists!
Why did you decide to take part in DesignTO?
To be honest, I love Toronto! From the streetcars and the neighborhoods to the culture and the restaurants. To present my work in a city different than my own is very rewarding. I always learn a lot through this approach. There are always beautiful discoveries from both recognized and emerging artists, all gathered under the same banner which further enriches the experience of the festival.
DesignTO helps keep the design and art scene alive.
Where do you find inspiration for your work?
I work with natural materials and am inspired by nature. Using natural fibres allows for a softer more human feel. Working in volumes or series informs the experience of my artistic installations. My work encompasses both art and design, enriching the craft experience.
How would you describe your practice?
My artistic approach includes the appropriation of space by the elements. Amulette focuses on light, natural matter, and 3-dimensionality. Most recently I made a giant textile wall piece commissioned for Montreal Couture at the MBAM. Textiles have brought me a lot of freedom, as well as great surprises throughout my artistic career. I anticipate a lot of new and different work in the future.
As an artist/designer working in Canada, what role do you feel DesignTO plays in our art and design industry as a whole?
DesignTO helps keep the design and art scene alive. For me, the Festival acts as a huge stage across the city, bringing together both art and design professionals and the general public. It demonstrates the power of great design and democratizes events and exhibitions.
Are you interested in becoming part of DesignTO?