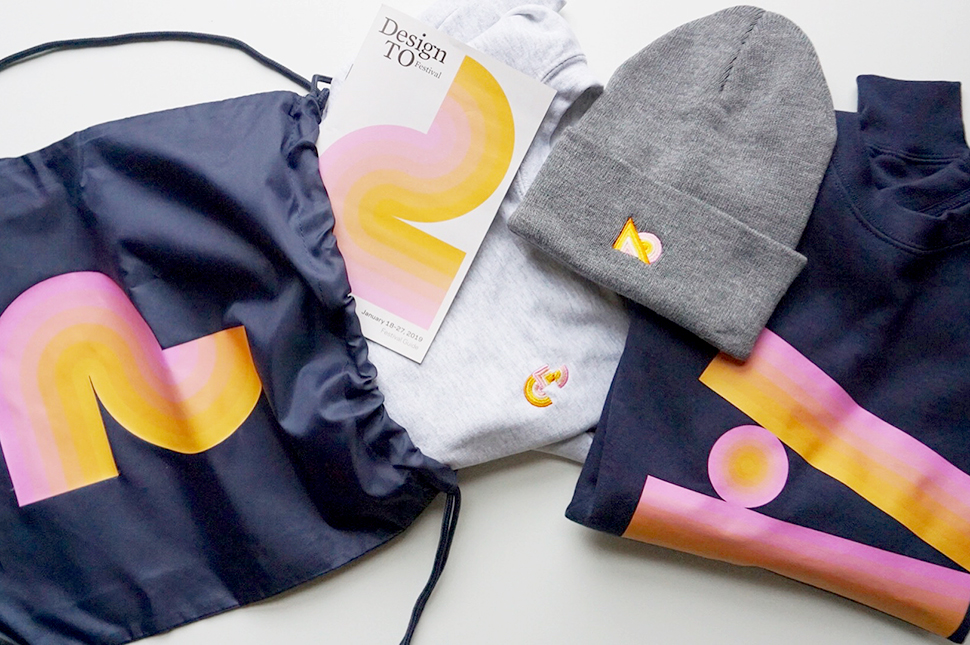 Festival week may have come and gone, but fear not, you can celebrate #designto19 all year long with our limited edition 2019 DesignTO merchandise.
Working with the amazing illustrations created for the 2019 Festival by Illustrator Adrian Forrow, we created a collection of pieces consisting of an embroidered toque, embroidered and printed crew neck sweatshirts, a tote bag, a cinch pack, and limited edition poster. Available online through T-Shirt Elephant, you can show your love and support for the Festival for all to see.
To purchase your DesignTO Festival Merch, visit our online shop!
Thank you to the amazing folks at T-Shirt Elephant and Kid Icarus for making our merch dreams come true.