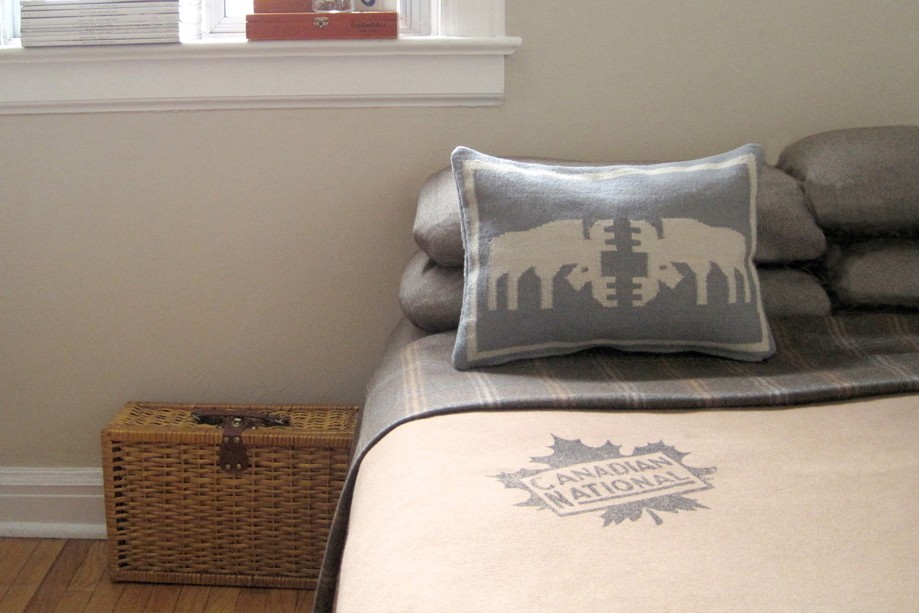 More than half of the world's population lives in urban centers where real estate is expensive, small and hard to come by. City-dwellers are settling into 500-square-foot condos, resulting in a trend towards making small spaces more livable.
A Festival exhibit opening today addresses this trend, and features the work of a dozen Canadian designers. In partnership with Umbra, TO DO Compact Living Product Exhibition presents creative ideas to make the most of small-space living.
Festival-goers can expect to see products that are compact, functional and interesting in design. Canadian designer Liz Eeuwes will feature a set of four wall hangings that can be hung with a simple drawing pin and rolled up for travelling.
"As someone who has lived in New York, Glasgow and Toronto, I'm very familiar with small spaces," said Eeuwes. "The idea of bringing something familiar to a new space is very special. Whether you're setting up in a new city or heading away to a cramped university dorm room, it's nice to make a space your own through design."
The exhibit will be hosted at the Umbra Store on John St. throughout Festival week, which has special meaning for Eeuwes.
"Umbra has been part of my home as I've travelled around the world," said Eeuwes. "For me, Umbra adds a thoughtful touch to everyday objects that were in the past overlooked."
Join us on Tuesday, Jan. 19 to see the collection during the opening reception. A jury of Umbra and TO DO representatives will recognize the best-in-show with a Best Product award, and a cash prize. Visitors to the exhibition will be able to cast their vote to award Fan Favourite.