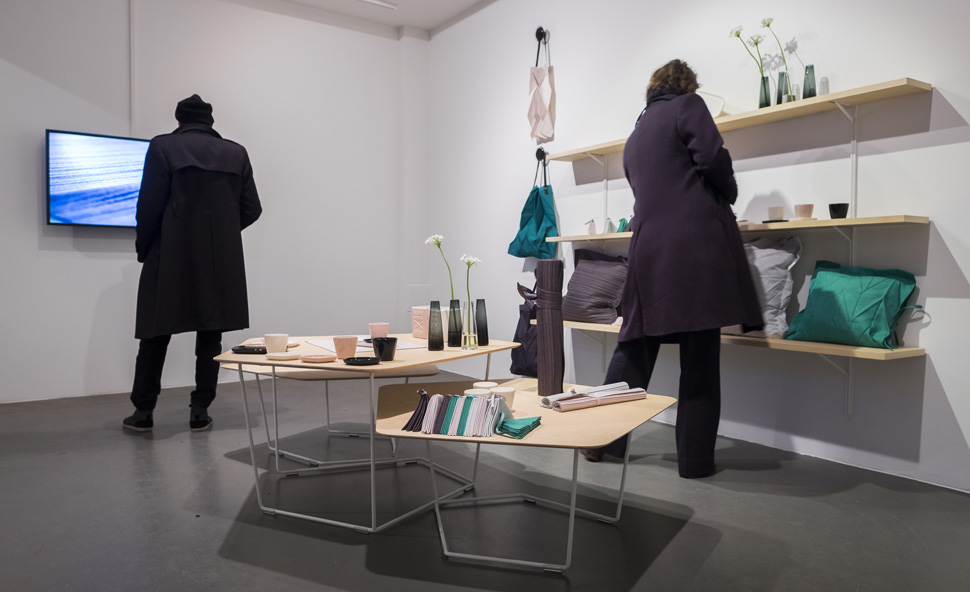 As Canada's largest cultural celebration of design, it is our duty to keep our ears to the ground searching for the latest news making waves, whether big or small, in the art and design community. Through our series Design News, readers will have the chance to learn about the things happening in our networks.
Jordan Bennett's Tepkik soaring high at Brookfield Place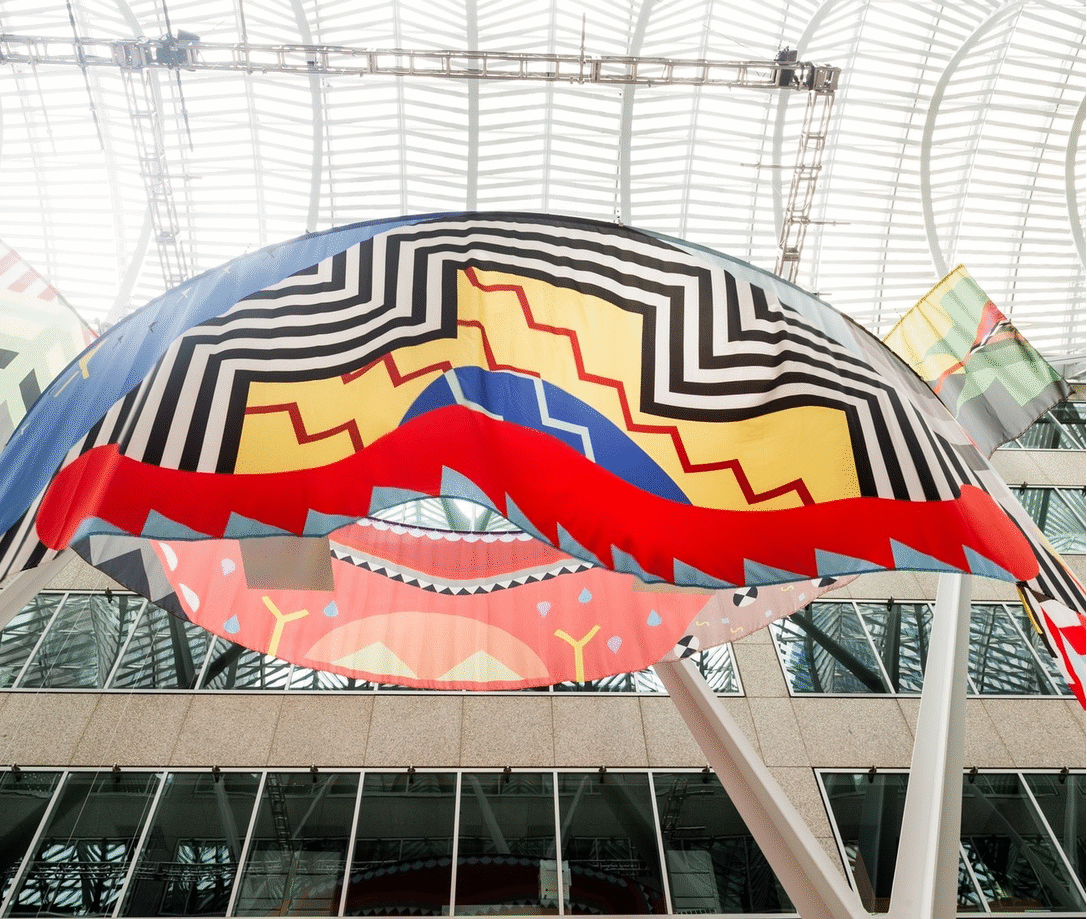 Artist Jordan Bennett's Tepkik installation is on display at Brookfield Place only until August 24th. Described as "…a 100-foot-long fabric installation that stitches together bold graphic elements and eye-catching pops of colour." The installation tells " the creation stories of the Mi'kmaq, the First Nations people indigenous to Atlantic Canada. Inspired by petroglyphs found at Kejimkujik, a national park on Nova Scotia's south shore, Tepkik is Bennett's interpretation of the park's stone-carved stories." Highlighting the iconic white arches of the building designed by Spanish Architect Santiago Calatrava, the colorful flowing double helix form "draws inspiration from a Kejimkujik work that depicts the Milky Way as two intertwined snakes."
See the full article on Designlines
Visit the installation at Brookfield Place
Check out Stockholm Summer Design this week!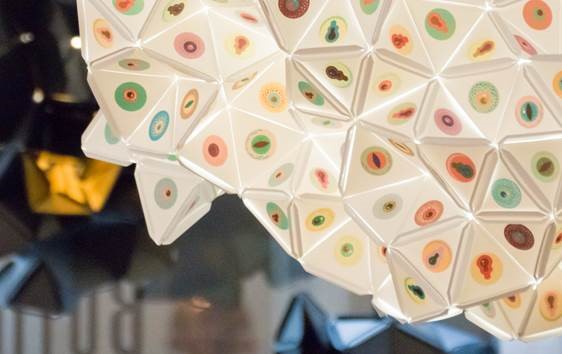 Summer Design Week in Stockholm is being introduced for the very first time from August 20 – 26, 2018. The festival will be one full "week [of] interesting events and exhibitions all over the city promoting Nordic Design. This is the perfect opportunity to create a meeting point with national and international buyers but also with the public. Stockholm will be buzzing of excitement!" From exhibitions and popups to walking tours and seminars, Summer Design Week will be full of creative things to explore, no matter where your interest lies.
For more information head to Stockholm Summer Design Week
Studio's Gang's newest Toronto real estate gem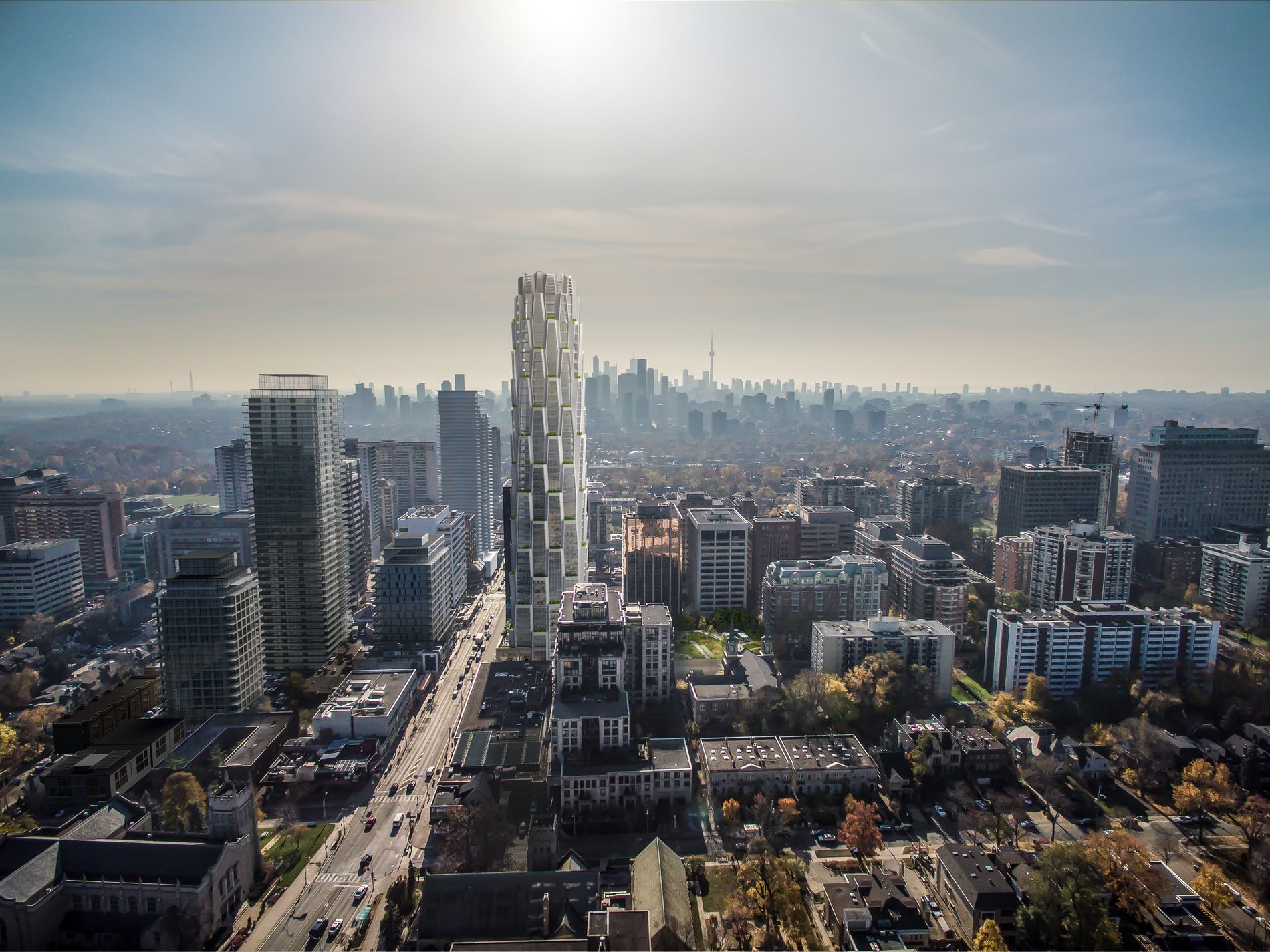 Studio Gang's newest Toronto real estate edition, in partnership with developers Slate Asset Management, aims to be " [a] design [that] promises to be one of the most interesting towers in the country." The proposed tower resembles a modern geometric hive-like structure described as "an irregular 16-sided prism, its façades defined by a complex arrangement of protruding shapes that spiral up to the sky, inspired by the growth patterns of particular plants." Not only will the building look intriguing from the outside, its form also serves a dual purpose of providing more balcony space for greenery. This in turn "…will help the building achieve good energy and thermal performance, meeting the city of Toronto's ambitious Tier 2 Green Standard." In addition, "[t]he proposed building has a novel and beautiful form, and a healthy relationship to the street" which will be quite an asset for the neighbourhood.
See the full article on The Globe and Mail