Join DesignTO and MUKË Objects for the May edition of Designer Drinks, taking place on May 7, 2019 from 6 PM – 9 PM at Shamone.
Designer Drinks is an informal networking event taking place every first Tuesday of the month. Come have a drink and get to know the team behind MUKË, Michael Vickers and Michael Dellios, along with other members of Toronto's art and design community.
*Entry to Designer Drinks events is on a first come, first access basis, with respect to venue capacity.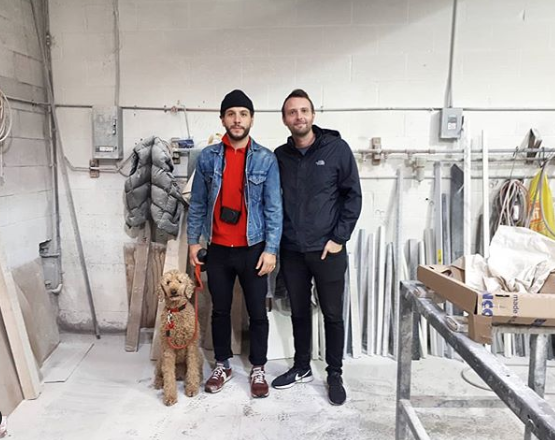 MUKË (pronounced muck-ee) is a collaboration between Michael Vickers and Michael Dellios grounded in shared aesthetic sensibilities, form-forward creation and an exploration of materials and creative modes of production. Pressing the limits and potentials of marble, glass and a variety of metals, the pair create collections of contemporary design objects that are both sculptural and functional, but prioritize form and shape over use.
Dellios and Vickers share a combined vision of nearly two decades of experience looking at objects, shaping them and presenting them locally and internationally.