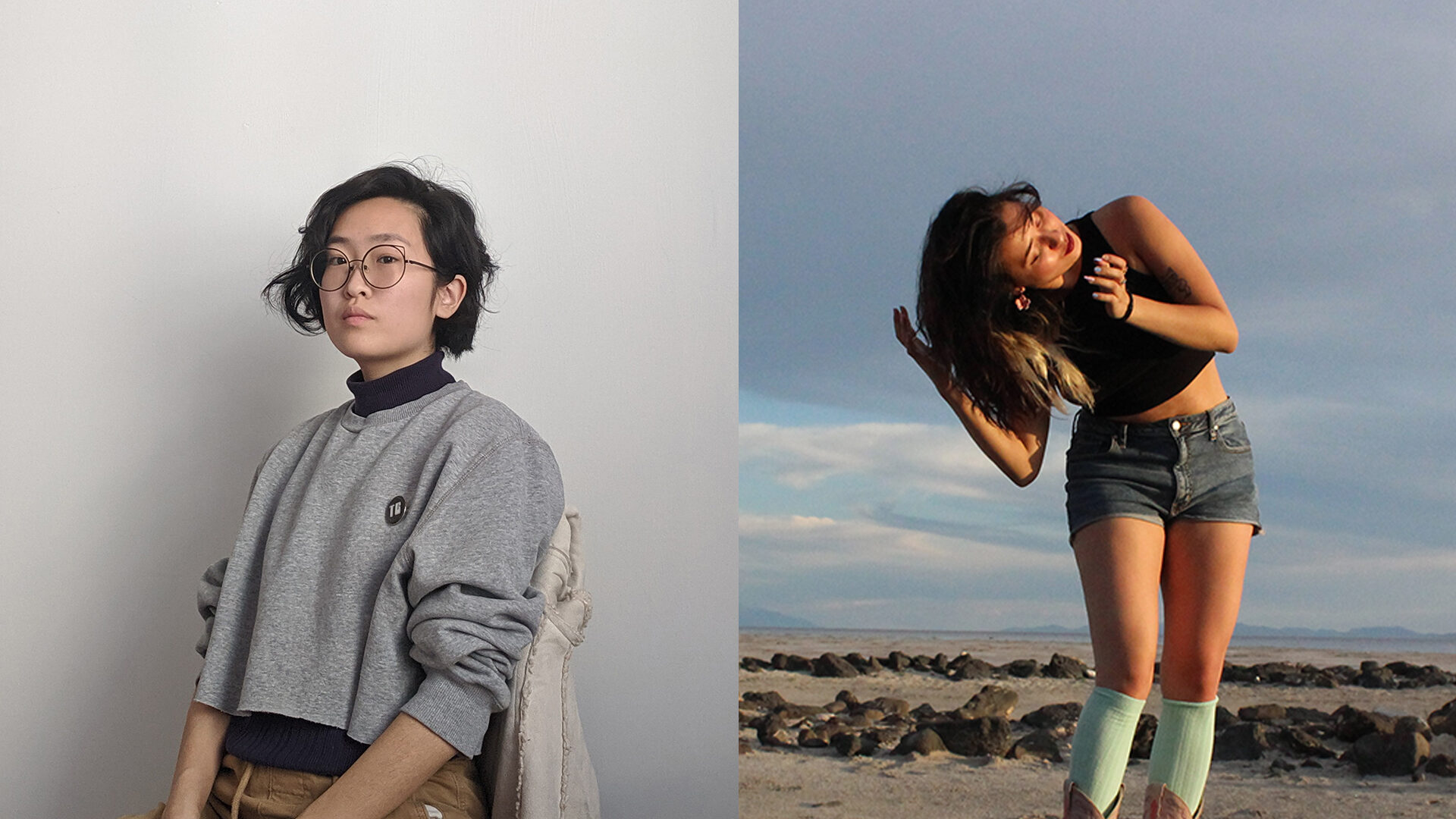 Since 2011, DesignTO has featured a wealth of talent through our annual festival. This Artist + Designer Spotlight series gives our audience the chance to learn more about the creatives showcasing their work in DesignTO's thematic and prototype exhibitions, symposium and talks.
Name
Florence Yee & Arezu Salamzadeh, Rice Water Collective
How would you describe your practice?
Florence Yee is a Cantonese-struggling visual artist based in Tkaronto/Toronto and Tiohtià:ke/Montreal whose practice focuses on the intimacy of doubt. They use text-based art, sculpture, and textile installation to question the stoicism of assimilation, by holding space for personal and intergenerational failure. Their work has been exhibited at the Art Gallery of Ontario (2020), the Mackenzie Gallery (2020), Gardiner Museum (2019), Centre A (2019), and Art Mûr (2018), among others. Along with Mattia Zylak, Yee co-founded The Institute of Institutional Critique™ in 2019, co-founded Rice Water in 2020 with Arezu Salamzadeh, and is currently the Co-Director of Tea Base. They obtained a BFA from Concordia University and an MFA from OCAD U.
Arezu Salamzadeh is a Mississauga-based artist who creates things for people to touch and spaces for people to move through. She is interested in examining diasporic culture and identity through a combination of entertainment, play, nostalgia, and humor. Her installations often double as interactive pieces that examine the commodification and attainability of art to the general public. Arezu received her BFA with Honours from the School of Visual Arts, NYC, in 2016. She has since exhibited at Xpace Cultural Centre, the Small Arms Inspection Building, the Gladstone Hotel, the School of Visual Arts, and other galleries, museums, and venues throughout Canada, the US, Italy, and the UK. She is currently a Master of Visual Studies candidate at the University of Toronto.
Which exhibition, symposium or talk will you be participating in and what is it about this project that peaked your interest?
The 'Exchange Piece' exhibition. It seemed like a good time to be connecting to new people with similar interests.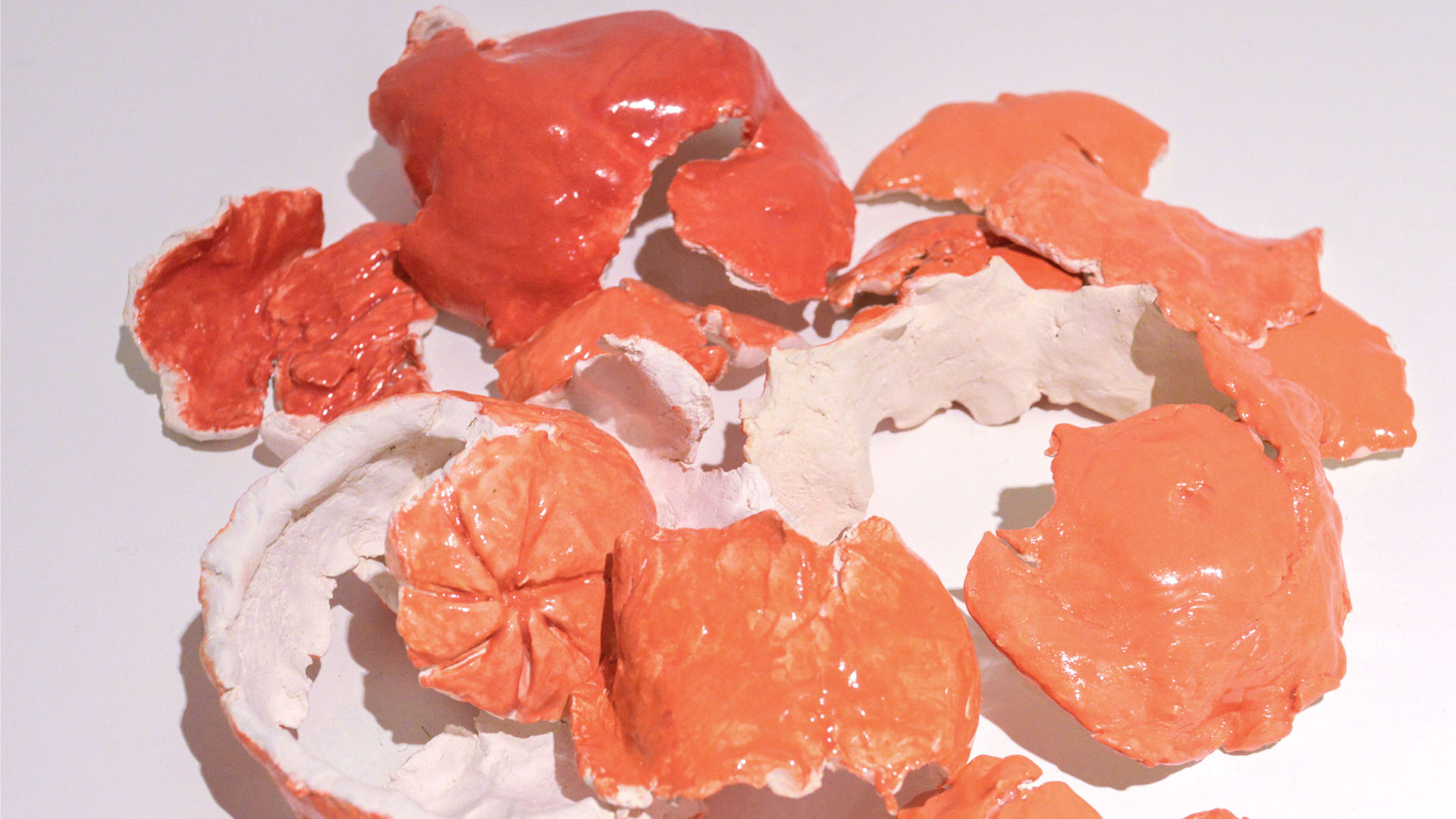 What can attendees expect from the project you are showcasing at the 2021 DesignTO Festival? For those unable to visit your work, how would you describe it to them?
'Please Help Yourself' is a collection of glazed ceramics meant to resemble tangerine peels. The offering of tangerines is reminiscent of the ways that Cantonese people often welcome guests in their home, and the simple food that is shared among friends on the side of the curb. As ceramic works, the inconspicuous leftovers of our shared gatherings become small monuments to those moments. As an expansion upon this project, we have transformed it into a collaborative endeavour. During COVID-19, we mailed a small portion of clay to relatives and friends who we cannot visit, for us to "share a tangerine." As we received them back through the mail, they were fired in a kiln.
As an artist/designer working in Canada, what role do you feel DesignTO plays in the art and design industry?
It's rare to have an interdisciplinary outlet for creative practices. DesignTO provides that.
––
Be sure to see Rice Water Collective's work, part of the DesignTO thematic virtual exhibition 'Exchange Piece', January 22–February 28, 2021