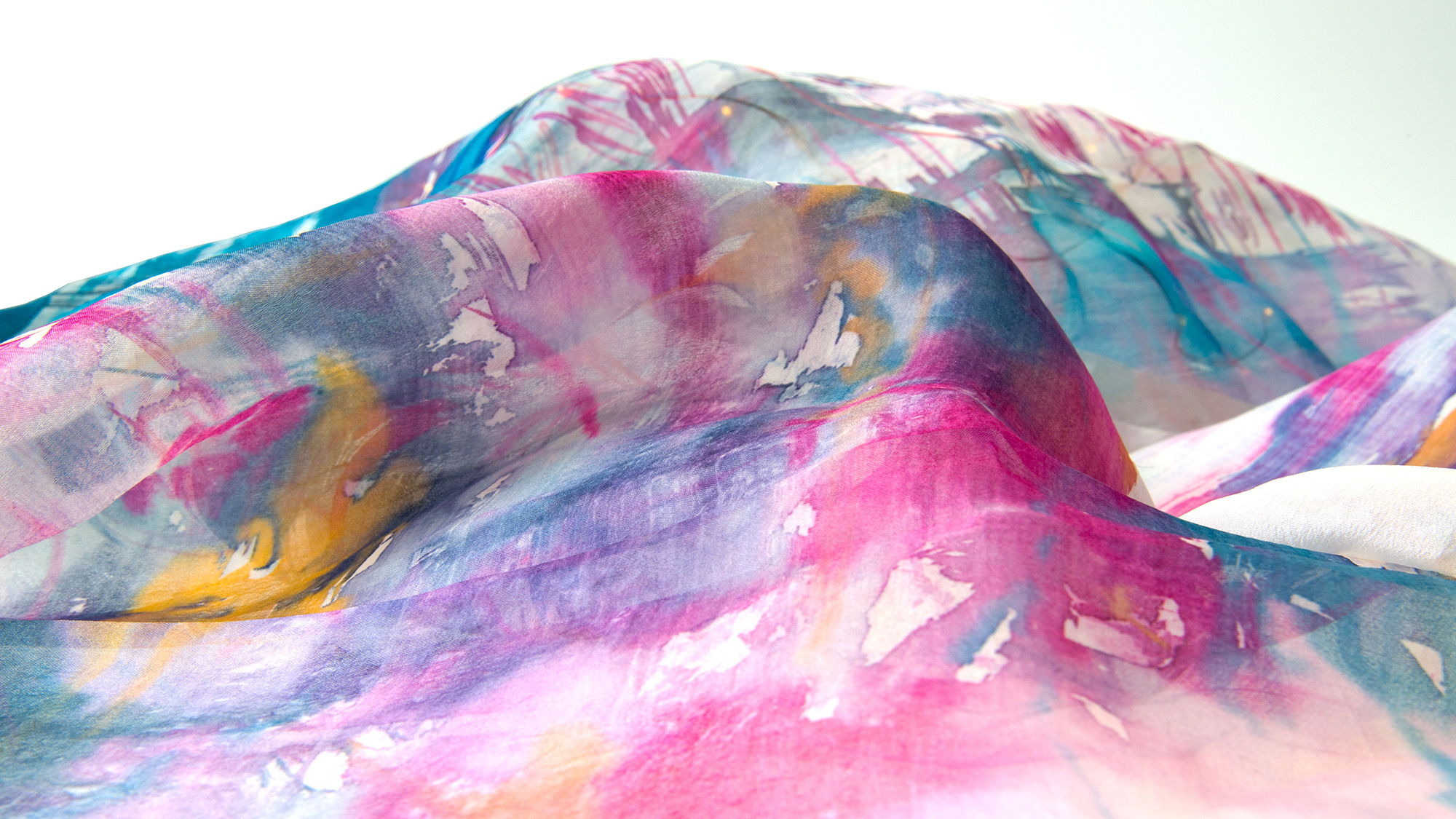 Since 2011, the DesignTO Festival has featured a wealth of talent. From furniture to installation to architecture and more, artists and designers working in a range of media showcase exciting new and existing work. Through our Artist & Designer Spotlight series, readers will have the chance to learn more about the artists and designers that make up Toronto's vibrant creative community.
Name
Apoorva Varma
How would you describe your practice?
I identify as a textile designer/artist and as a painter. My journey moves through surface design, textile as art and installation, and almost always intertwines with painting as a key tool in my practice. I love to explore colour and apply it in unconventional ways. Floral paintings and designs I create either as installation or surface designs are constantly exploring abstract, dream-like, and narrative provoking qualities.
Is your work inspired by anything in particular?
My work is inspired by narrative and storytelling. Looking at inspiration with an abstract lens and changing the way we see things are often ideas I gravitate toward. I am also inspired by themes of fantasy, meanings created by colour placement, and how a story can be created from art.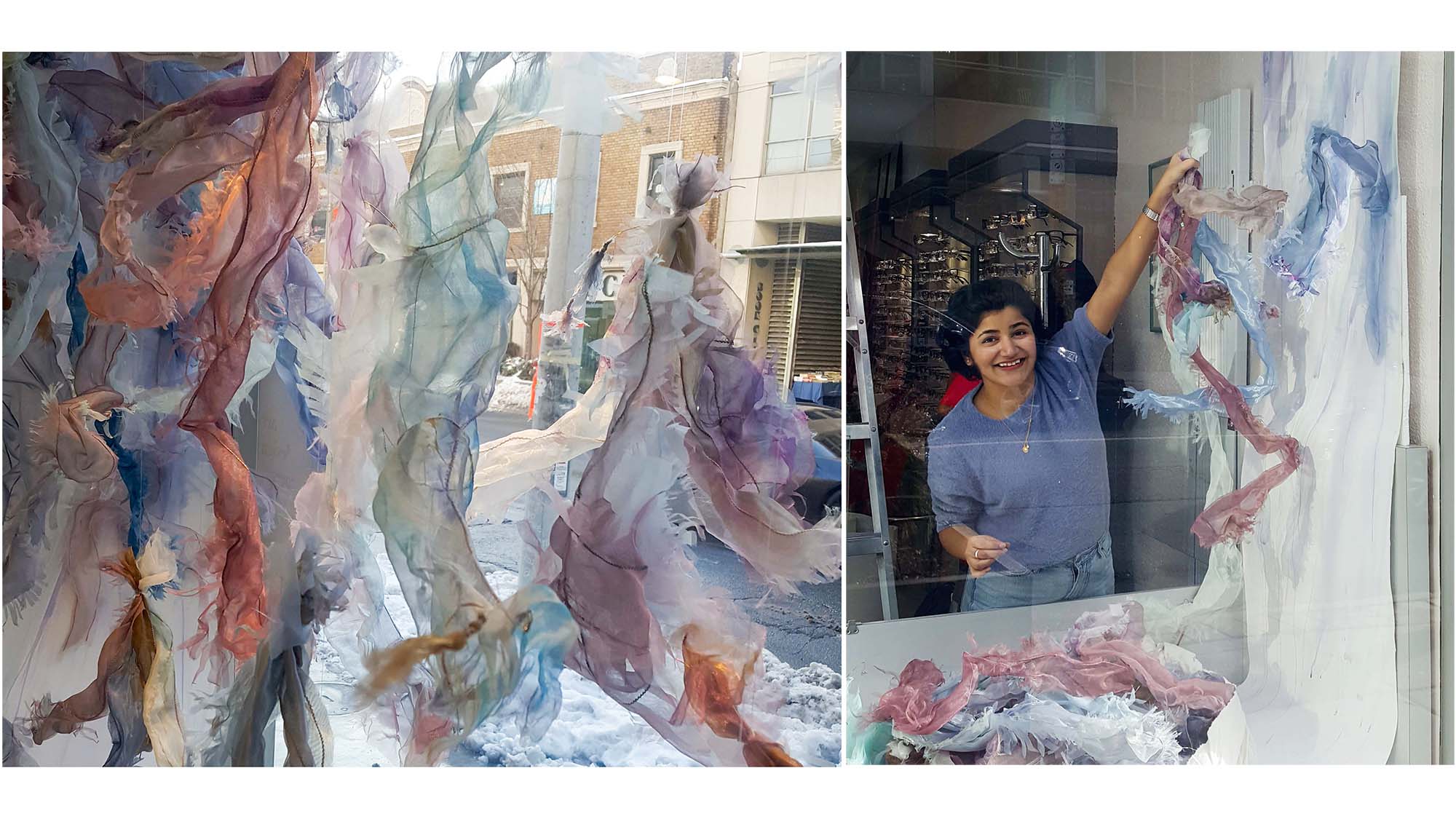 In light of recent events, have you had to change the ways you interact with the community? Were there any initiatives started because of the COVID-19 pandemic such as how you show your work, how you interact with the community, or how you inspire others?
Connecting with the community through social media has been more primary than ever for me. I participated in self-driven social media projects such as '7 days of prints' which I shared on my Instagram account.
I am also inspired by themes of fantasy, meanings created by colour placement, and how a story can be created from art.
How long have you been involved with DesignTO?
I have been a fan of DesignTO for years and had the chance to participate in the 2020 DesignTO Festival.
Do you have any memories from past DesignTO Festival you want to share?
The DesignTO Festival 2020 was my first experience where I showcased my textile installation 'Fantasy Foliage'. Walking past my window installation and through the city experiencing the variety of work on that icy cold January day will always be a fond memory.
As an artist/designer working in Canada, what role do you feel DesignTO plays in our art and design industry as a whole?
I think DesignTO is a way for artists and designers to feel like they are a part of a larger community. It promotes that sense of togetherness, celebration, and pride!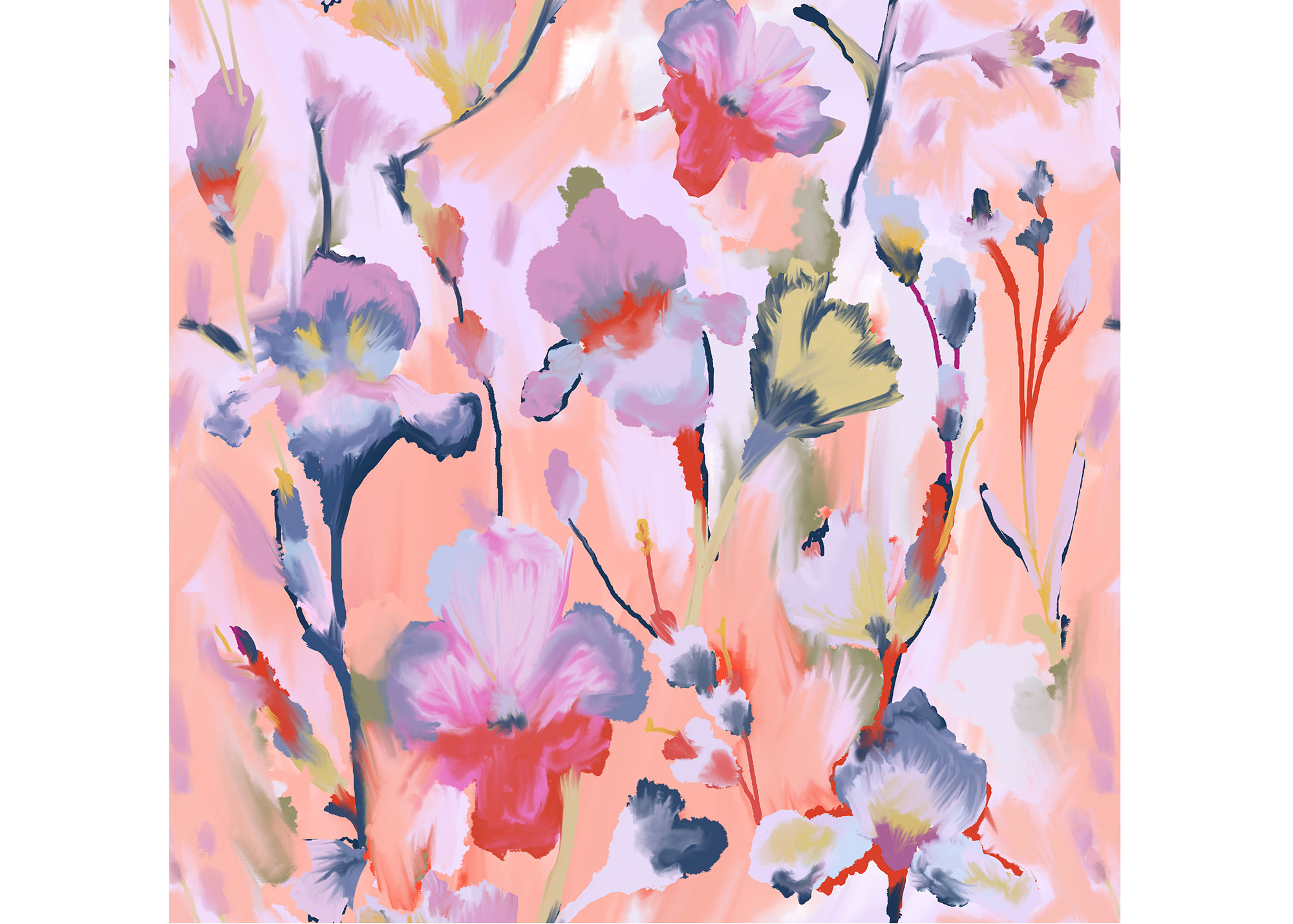 All images courtesy of Apoorva Varma
––
*Are you a practicing artist or designer that wants to share your story with the DesignTO community? We'd love to hear from you.