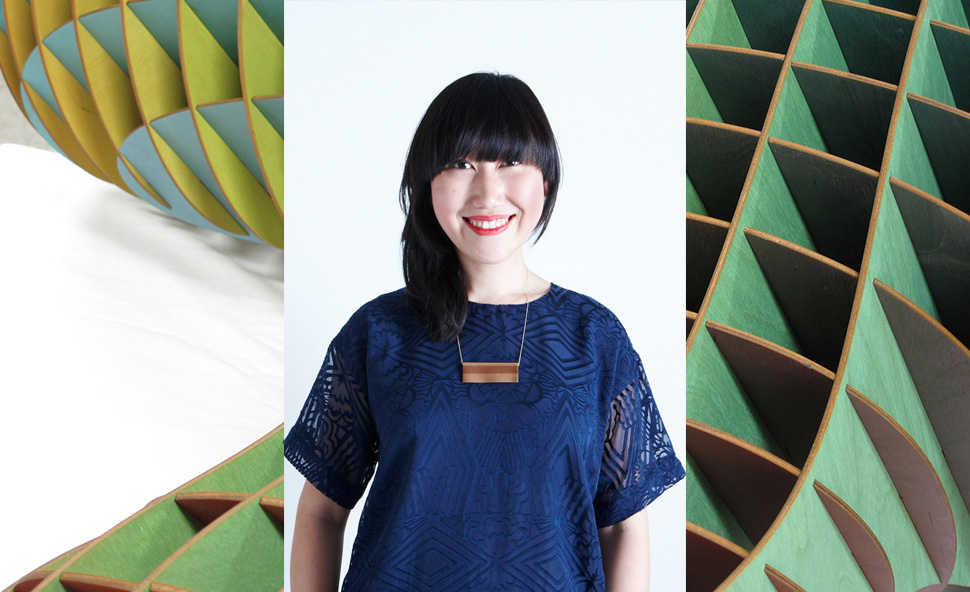 Since 2011, the Toronto Design Offsite Festival has featured a wealth of talent. From furniture to installation to architecture and more, artists and designers working in a range of media showcase exciting new work. Through our new series, Designer Spotlights, readers will have the chance to learn more about past exhibitors, as well as some more recent additions.
Hot Pop Factory is a design and fabrication firm in Toronto specializing in laser cutting and 3D printing. With more than 15 years combined studying and practicing in the field of architecture, founders Biying and Matt have had the opportunity to explore the cutting edge of design using digital manufacturing technologies like 3D Printing, Laser Cutting and CNC Machining.

How long have you been involved, and what are your favourite things about the TO DO Festival?
Four years! The TODO festival is a great way to connect with the creative community in Toronto. It's exciting to see how local artists and businesses are collaborating to share design in new ways.
Can you share a fun TO DO memory?
Blush Wale is a laser cutting project we are quite proud of. I remember working with friend and MADE shop owner, Shaun Moore, to exhibit Blush Whale as part of the festival. It was fun and challenging to highlight such a large, colourful, amorphous sculpture.
Where do you find inspiration for your work?
My Hot Pop team and our clients. Watching ideas turn into physical things is the best. It's not uncommon for hobby projects to turn into flourishing businesses. To be a part of that journey with our clients is incredibly satisfying.
How would you describe your practice?
Hot Pop Factory is a design and manufacturing firm in Toronto specializing in laser cutting, laser engraving, and 3D printing. We help designers and artists with short and long run fabrication of products, interiors, displays, signage, furniture, artwork, architecture models, and prototypes.
As a designer working in Canada, what role do you feel TO DO plays in our art and design industry as a whole?
TO DO is the glue. It's a wonderful way to connect artists and designers with a broader audience and champion the Toronto design industry. I enjoy seeing public venues and retail windows transform during the festival. The city becomes saturated with quality design and it is awesome to experience.