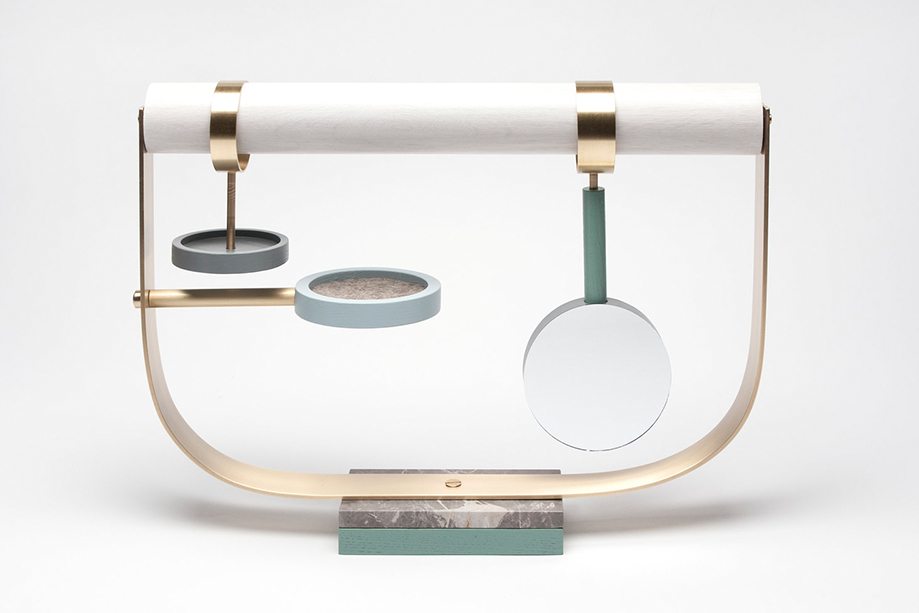 Since 2011, the Toronto Design Offsite Festival has featured a wealth of talent. From furniture to installation to architecture and more, artists and designers working in a range of media showcase exciting new work. Through our new series, Designer Spotlights, readers will have the chance to learn more about past exhibitors, as well as some more recent additions.
Montreal-based designer Zoë Mowat creates furniture and household objects using a sculptural and intuitive approach. Her work explores color, material, form, and texture while maintaining functionality, beauty, and a sense of curiosity. Her work has been exhibited extensively across North America and Europe, as well as featured in numerous publications including Wallpaper, Dwell, Azure, and Monocle.

How long have you been involved and what are your favorite things about the TO DO Festival?
I have been visiting and participating in TO DO events for a while now. I first started showing my work at IDS and then later in Offsite exhibitions, starting with the show "Associates" in 2012, which was curated by Joy Charbonneau. Even though I'm based in Montreal, I always enjoy connecting with the design community in Toronto.
As a designer working in Canada, what role do you feel TO DO plays in our art and design industry as a whole?
TO DO is ideal for young independent designers. The pop-up approach is in contrast to the familiar trade show format, and I think TO DO provides a great platform for new and independent Canadian brands (who may want an alternative to a trade show) to find visibility, and launch new work and ideas.

How would you describe your practice?
I operate Zoë Mowat Design, an eponymous and independent studio that was established in 2010 in Montreal, Canada. The studio focuses on a variety of furniture and object design projects, including custom work and product licensing, as well of the development of a diverse collection of work that is for the most part handmade in my own workshop. My designs are very material driven, and I appreciate simple forms and clean geometry as well the use of bold colours. A large part of my work involves combining and finding the ultimate accord between these elements, or what I often call my language or visual vocabulary. In addition to the formal elements, underlying concepts and ideas about how and why an object is used often jump-start my designs as well. I find that there's always a balance, which I think is one of the things I enjoy most about design.
Where do you find inspiration for your work?
Inspiration can come from many areas, and I find that art, architecture, as well as my daily intake of visual details — the materials, textures, colours and patterns I see through random observations in my everyday — are my primary sources of inspiration. Exploring and translating these observations into my own formal language is a large part of my process.