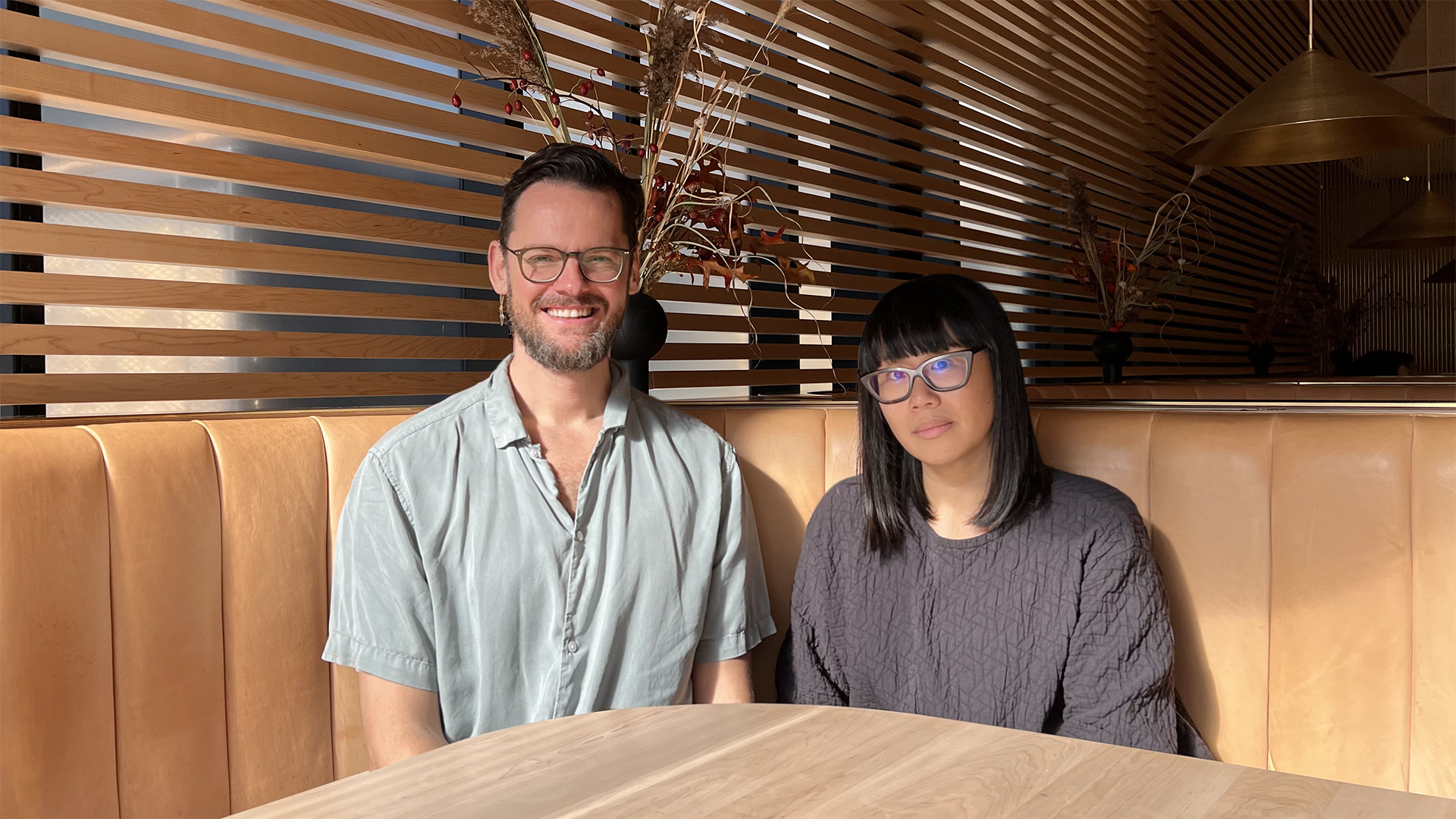 DesignTO's 2023 Festival marks the non-profit arts organization's 13th anniversary. Over the years, DesignTO has continuously evolved to reflect the design community. Most recently the organization has refined its purpose, mission and vision to more holistically represent its values and goals. Through its programming, DesignTO aims to highlight design in Canada and its role in creating a sustainable, just and joyful world.
Although DesignTO has changed over the years, Executive Director Jeremy Vandermeij and Artistic Director Deborah Wang have been with the Festival since its founding in 2010. As the organization prepares for the upcoming Festival in January, the pair took a moment to look back at where DesignTO started and where it's going. 
In 2008, Jeremy and Deborah first met through Christina Zeidler to curate the The Gladstone Hotel's annual exhibition 'Come Up To My Room', a project they worked together on until 2011, and one that would inform their approach to the Festival at large. 
Before DesignTO, there was the Toronto Design Offsite Festival (aka TO DO). TO DO was created in 2010 by a group of seven like-minded creatives, each already involved in organizing design events in Toronto. Following extensive discussions with the group, Jeremy and Deborah decided to formally spearhead the project. "We got together one weekend and formed the Festival's early identity, website, and social media handles, and made the idea real," says Jeremy. At the time there weren't many design events happening in the city. "We were a platform for the events and exhibitions that we (and others) were organizing," adds Deborah, "and an amplifier and connector of things and people."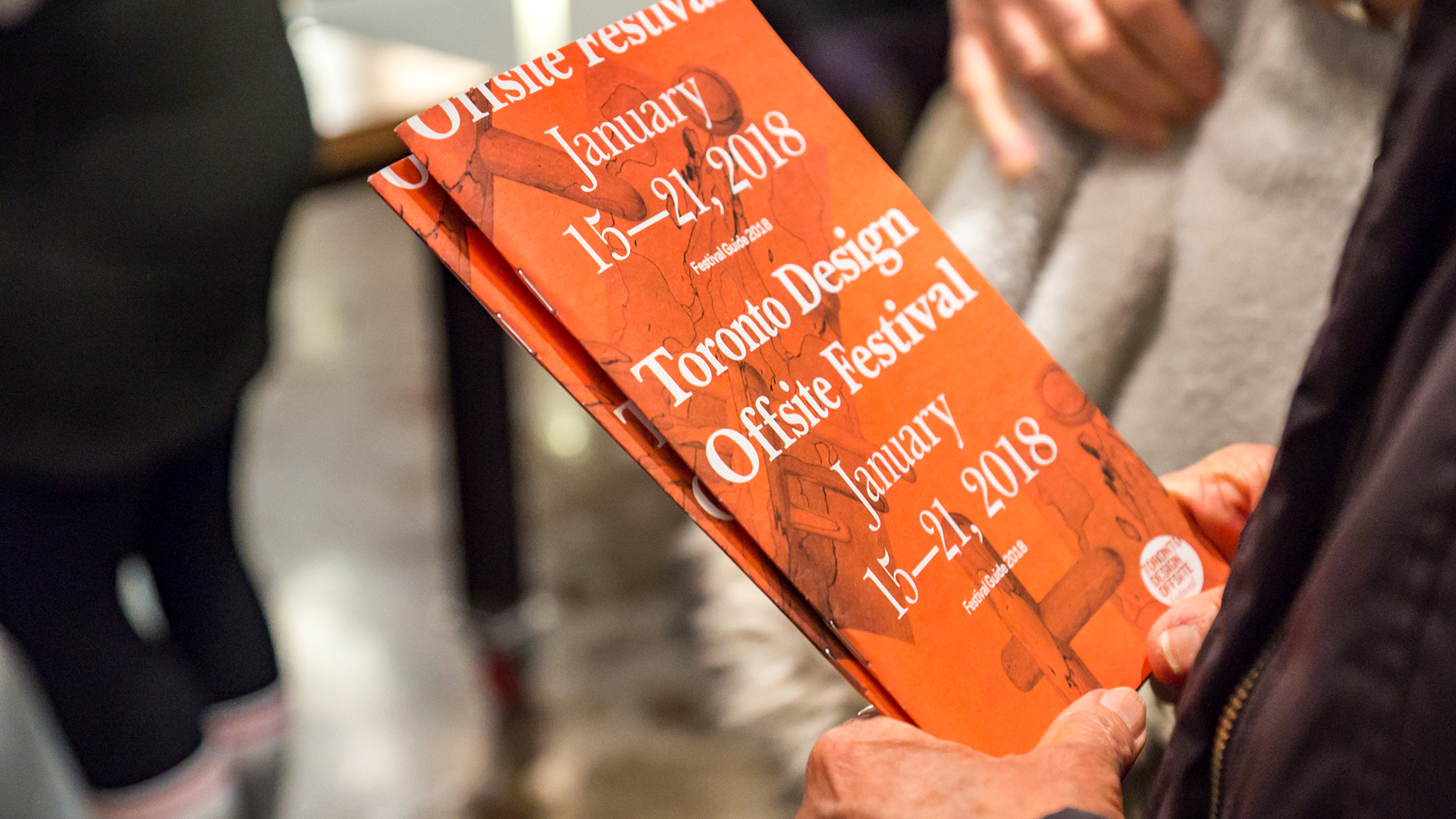 From there the Festival expanded with the addition of an awards program and in-house curated programming. The Festival also grew physically, reaching more neighbourhoods in Toronto, engaging a larger audience, and a broader network of exhibitors. In 2019, following continuous growth and evolution, the Festival's identity underwent a rebrand, complete with a new name: DesignTO. The team was careful to choose a moniker that was succinct and accessible, appealing to design lovers of all kinds. Having become more than just a festival, the name Toronto Design Offsite Festival no longer fully conveyed the organization's mandate, which now included year-round public programming and advocacy in addition to the annual Festival. "We renamed it because we had evolved," adds Jeremy.
Over the years, DesignTO has continuously grown in size and scope. In its first year, the Festival featured just seven projects; in 2020 there were well over 100. Despite DesignTO's ongoing evolution the team has been careful to preserve the homegrown, local feel that the Festival was built on. "We've maintained a certain closeness with the people we work with both internally and externally," says Deborah, "Twelve years is a long time to establish meaningful and long-term relationships."
DesignTO has always taken a community-oriented approach, with a strong focus on making design accessible to the public. "Community and collaboration were two values that we wanted to cultivate through the Festival," says Deborah. The Festival began as an opportunity to showcase design that the public could experience and even contribute to. This commitment to community and accessibility continues to guide the organization's vision, which aims to mobilize its free public programming to embolden all Canadians to participate in designing a future where people and the planet are thriving.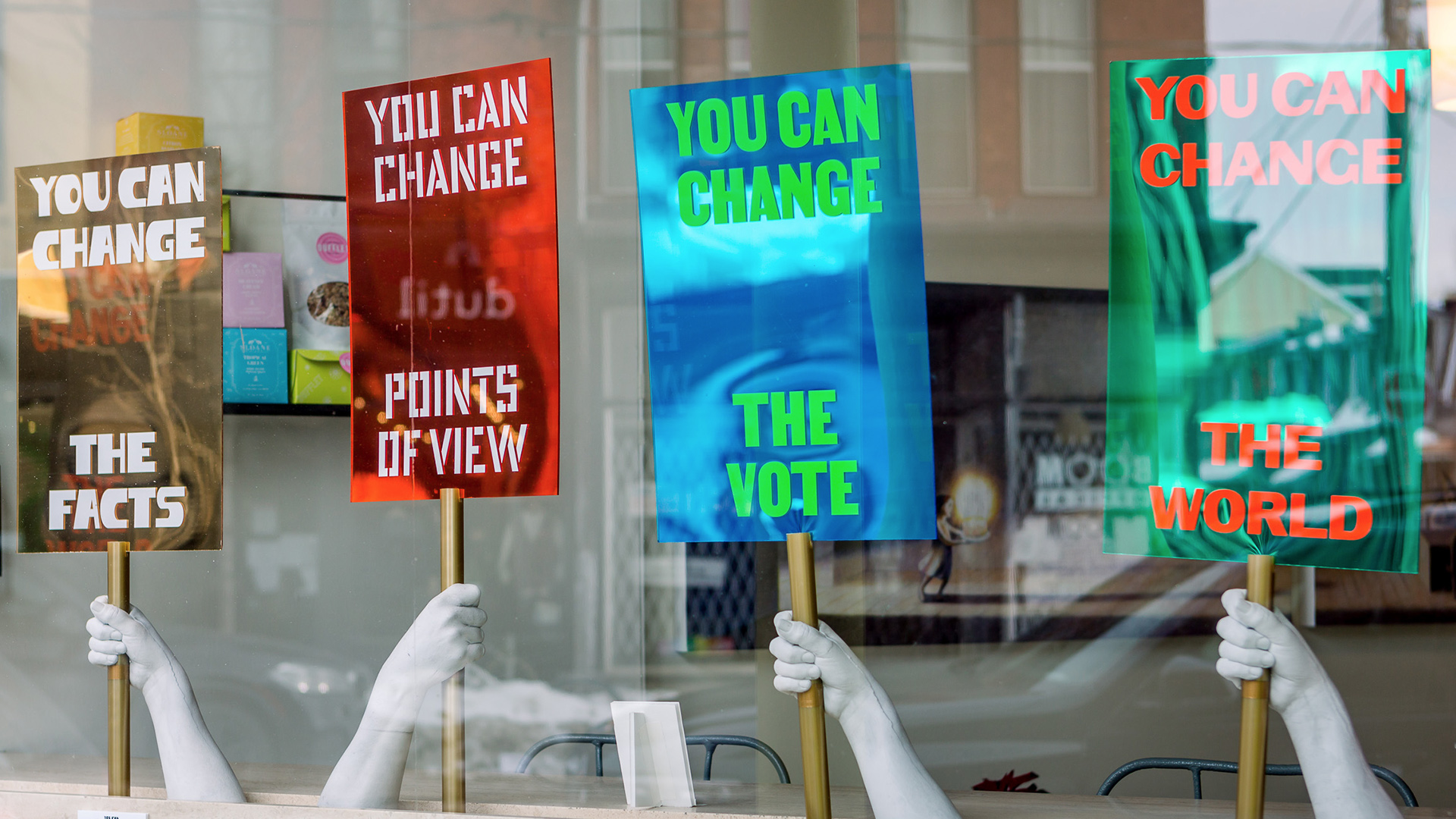 As a non-profit organization, DesignTO has faced its fair share of challenges, but "sticking to your purpose, mission, vision, and values is just as important as making money," says Jeremy. DesignTO and its team are deeply committed to their mission to curate exhibitions, presentations and educational programming that will increase the public's knowledge and appreciation of design and its role in creating a sustainable, just and joyful world. This ethos has always been central to DesignTO's work, and as global issues like the climate crisis and social justice have become increasingly urgent, it has become even more critical.
Over the years both Deborah and Jeremy have grown alongside the Festival. One key lesson that has informed their work is the power of diversity. "Divergent perspectives and approaches make the organization more vibrant, but also resilient," says Deborah. In fact, DesignTO's entire team comes from equity-seeking groups. Although there can be challenges, difference and diversity are "always an asset that helps people and organizations grow," adds Jeremy. This breadth of perspective has allowed DesignTO to broaden its focus while acknowledging the urgency of global issues and highlighting the role design can play in tackling them. 
"Our purpose is to bring people together to design a better future," says Deborah. As DesignTO has evolved, it has become clear that realizing that future depends not only on designers and creators but also on the public. "Both are equally important in creating a better world," adds Jeremy, "Design makes ideas a reality, and I hope that people can join us to make a better future."
Learn more about DesignTO's refined purpose, mission and vision.