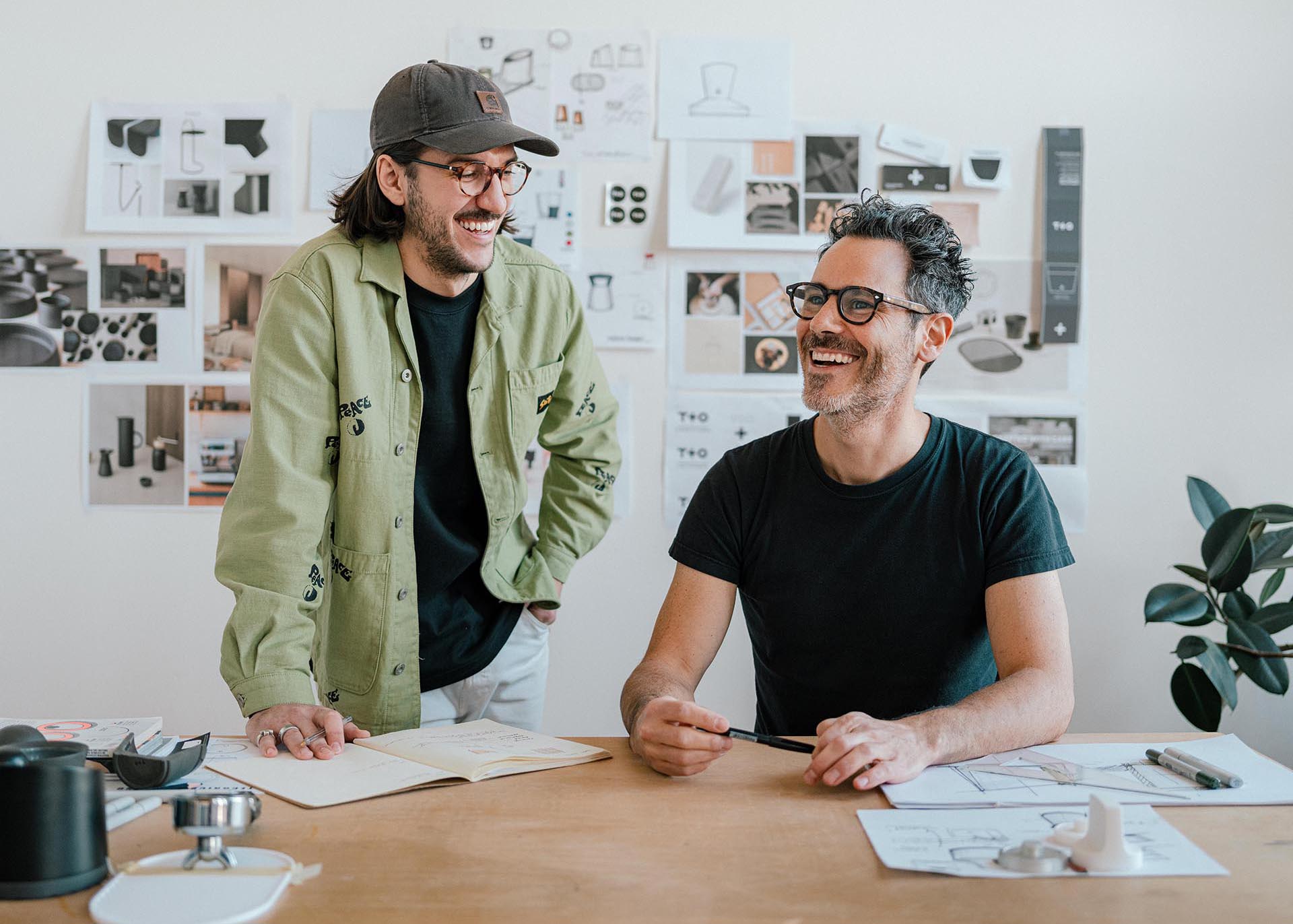 The Montreal-based, industrial design firm Ricostudio talks about their innovative practices that appeal to human emotion and people. We were enthralled to hear this dynamic team talk about their debut project with us, their fascinating space, and coffee!
How would you describe your profession and your practice?
Ricostudio (Eric Beauchemin and Gilbert Fortin) is a Montreal-based industrial design firm. We design thoughtful products that connect emotionally with people. We work on innovation driven projects for all types of organisations that strive to stand out and challenge the status quo in their industry. We also design and sell our own products under the brand Thoughts and Objects or T+O. The T+O brand is a collaborative platform between designers and manufacturers, focusing on producing small, exclusive series of sustainable objects designed for those who appreciate beautiful things made the right way.
What turns you on creatively?
Traveling. We love meeting new people and observing how they work. As much as we like our working space, we try to get out of the office as much as we can. Materials. We love to play and experiment with new materials. Manufacturing. We are truly inspired by how things are made. Visiting a factory, getting to know the people making the products is a real creativity booster for us. Prototyping. We like to create with our hands and not just with a computer. We try to make handmade first prototypes whenever we have a chance.
How long have you been involved with DesignTO, and what are your favourite things about the Festival?
We haven't been to DesignTO yet! It's our first time participating this year and we are especially excited to get to meet great Canadian designers and brands.
What is the name of your DesignTO Festival exhibition, event, or installation and what can attendees expect to experience?
We are presenting DEUX as part of 'Purpose & Play', this year's Prototype Exhibition at the Umbra Store. We will show a full scale prototype of DEUX, a playful and multifunctional piece of furniture. This project is a response to our ever shrinking living spaces. DEUX is highly versatile and useful; it can be used as a stool, a child seat, a footstool, a coffee table, an end table and a small credenza when used in accumulation. As playful as it is useful, it adapts to any living space, and to the evolving needs of its owners.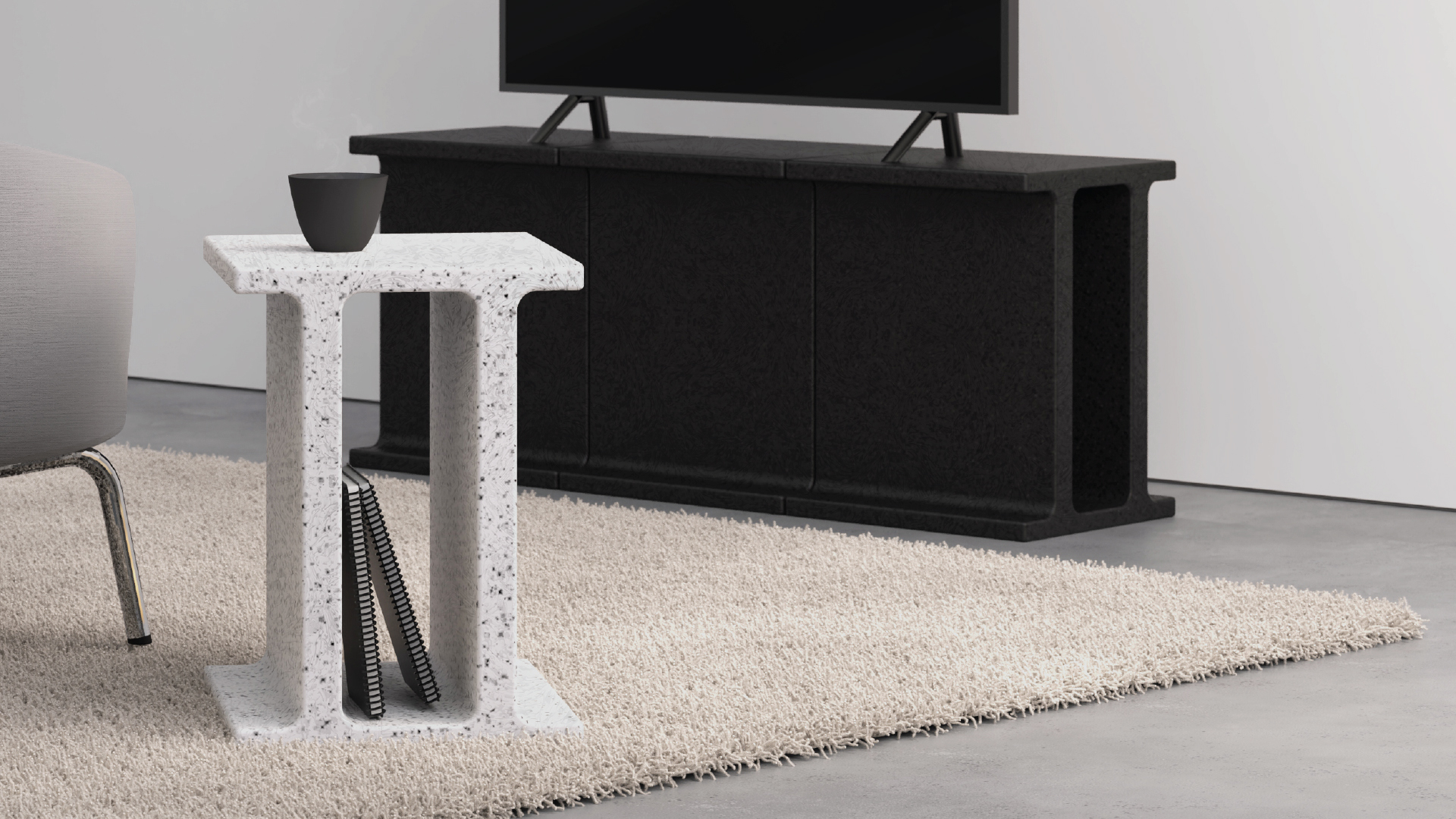 Is this your first time participating in DesignTO? 
Yes! We saw it as a great opportunity to share our work with like-minded designers and brands.
What role do you feel DesignTO plays in the art and design industry?
Hopefully to democratise the use of design and art in the industry by showing the Canadian creative scene to the world. It also gives up-and-coming designers and artists a chance to connect with one another.
How does your space influence the work you create?
Our office is located in a large bright loft with large windows overlooking the city of Montreal. The view is inspiring. Seeing all the hustle and bustle from the city while we work is very special. Our studio's walls are used to display whatever we are working on at the moment so the space is always evolving.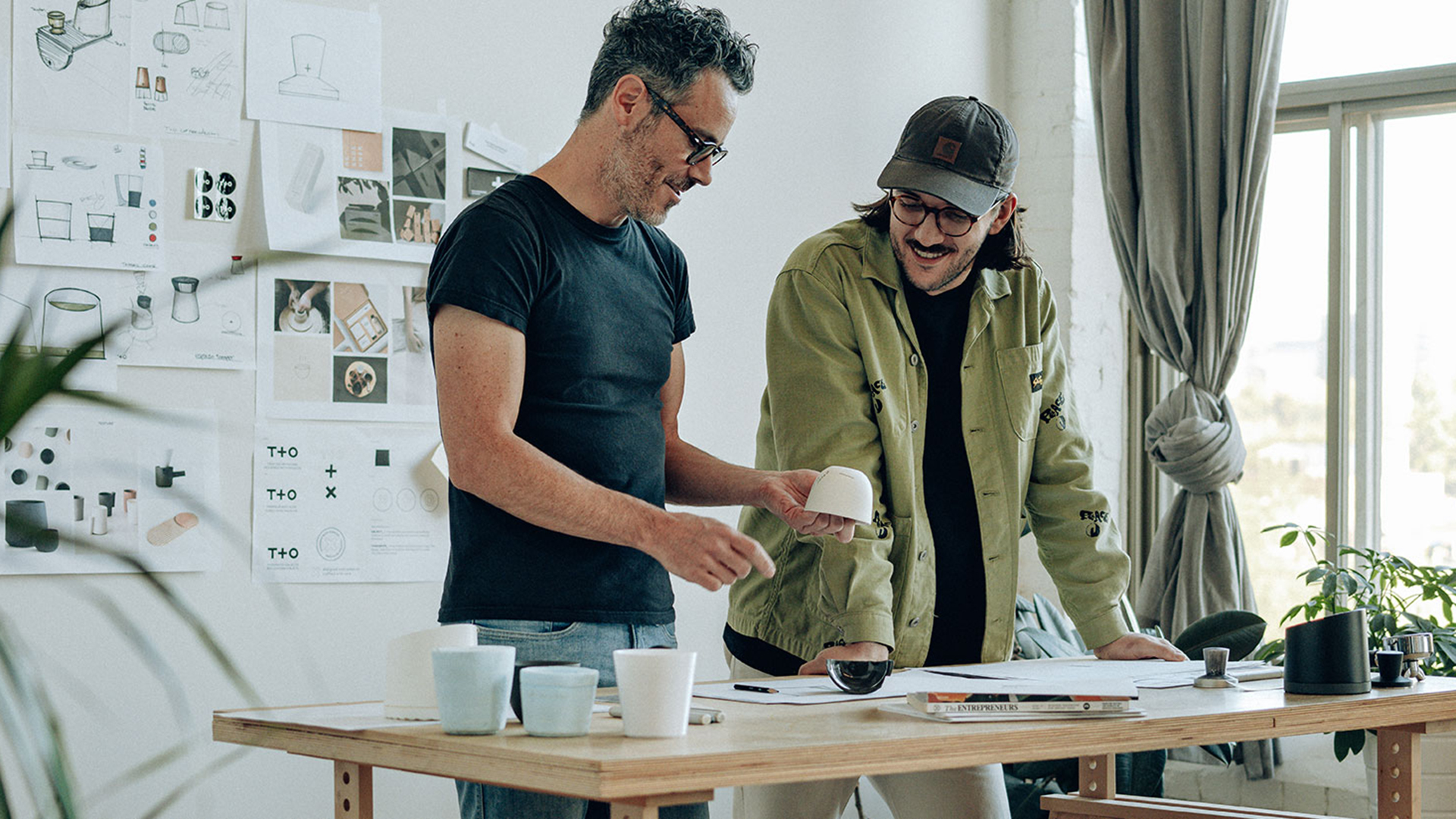 Can you tell us more about your space?
It's a heritage building from the industrial boom that took place around the Lachine Canal in the late 1800's. It was originally used as a warehouse for the nearby Chateau St-Ambroise. Both buildings are now used for creative office spaces and for light manufacturing.
Can you tell us about your neighbourhood?
St-Henri was a working-class neighbourhood that has become a creative and innovation hub. It's a lovely and dynamic community.
Do you have a favourite piece in your space?
The coffee station is key to our success.
Lastly, what random fact about yourself would you like to share with the DesignTO community?
Since we spend a lot of time at our desks, we decided to do team workouts in the park twice a week. It's been three years and we're still doing it!
Showcasing the work of eight Canadian designers and studios, 'Purpose & Play' is an exhibition that explores new prototypes for contemporary life focusing on domestic objects that are fun to use and fun to own at the Umbra Store, 165 John Street, Toronto, from January 16–February 5, 2023.
The exhibition features new work by Jeremy Labelle, Christopher Li Sheung Ying, Melissa Lui and Kathleen Cayetano, Plural, Ricostudio, V/V, and Etienne Vernier.