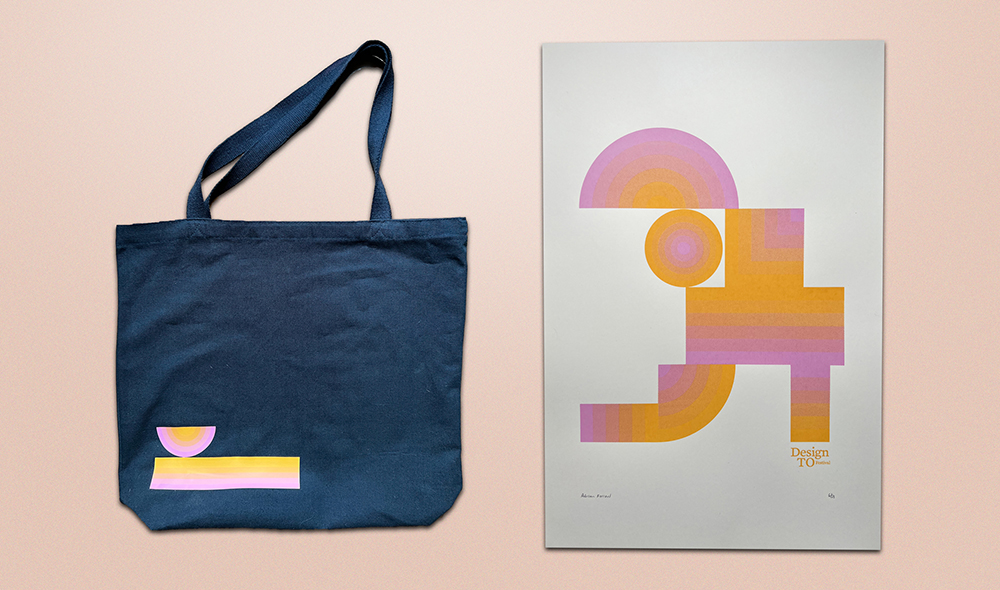 This is our last promotion before the 2022 DesignTO Festival. Become a DesignTO Member by Friday, November 19 and receive an original piece from our 2019 DesignTO Festival merchandise collection, emblazoned with artwork by Toronto-based illustrator, Adrian Forrow.
The first 11 new membership sign ups will qualify to receive a piece with their membership. Merchandise includes limited edition signed and numbered silk screened posters (12"x18") and press vinyl printed cotton tote bags.
DesignTO Members are key to helping DesignTO fulfill its mission to advance design culture in Canada. Being a Member deepens your experience as part of our community. Together we celebrate design as a multidisciplinary form of thinking and making.
To redeem:
Click here and select your desired membership
You will be notified by email what piece of merch is available to you
For questions, please contact [email protected]
DEADLINE: Friday, Nov 19, 2021
Festival benefits include a half-price Annual Symposium ticket and other DesignTO Project discounts. We look forward to seeing you at the 2022 Festival this January – in-person or virtually!
* Offer applicable to new DesignTO Memberships only. One merch piece per membership signup.