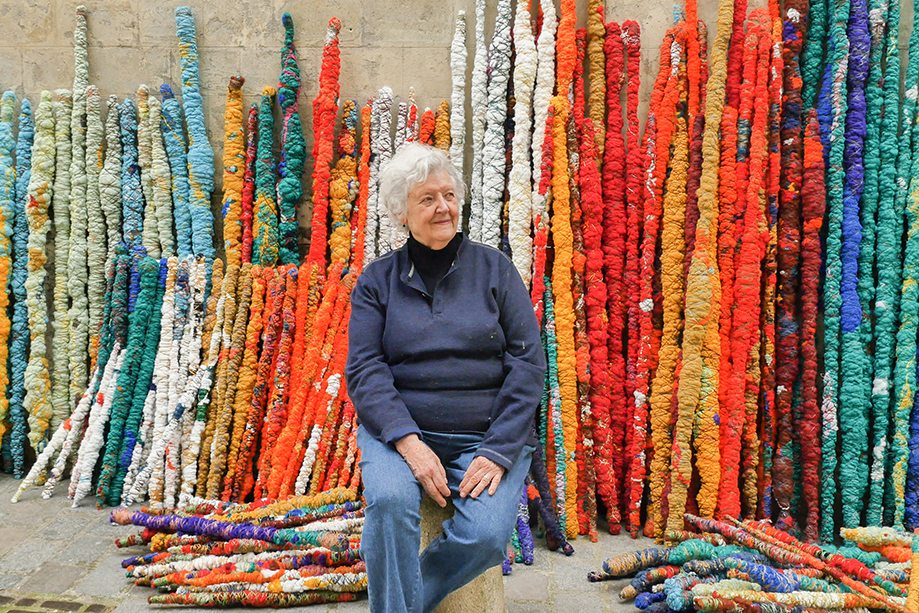 TO DO Festival Features is a shortlist of 10 events, exhibitions, and/or window installations selected by a jury. The criteria for selection is entirely up to each juror, while considering caliber of the work or event program, and appeal to a general public and specialist audience. This year's jurors include Corrie Jackson (RBC Art), Shaun Moore (MADE Design), and Claire Pijoulat (WantedDesign NYC).
TO DO strives to celebrate design talent across a range of disciplines, as well as their intersections with other areas of contemporary culture.
A fitting example of this philosophy at #TODO17 is the exhibition 'Sheila Hicks: Material Voices,' which showcases the work of American artist Sheila Hicks. Drawing on global weaving traditions as well as the history of painting and sculpture, graphic design, and architecture, Hicks has redefined the role of fibre in art, and influenced a generation of contemporary artists with her interdisciplinary visual language. From monumental architectural interventions to her more intimate textile works, Hicks' singular approach to materials exemplifies her masterful articulation of colour, texture, space, and scale.
Hosted at the Textile Museum of Canada, the exhibition is the first presentation of Hicks' work in Canada. Organized by the Joslyn Art Museum, 'Sheila Hicks: Material Voices' spans 50 years of her prolific career, capturing the renowned breadth of her work from large scale installations to small weavings made in response to specific places or memories, and from free-standing sculptures that combine supple materials with found objects to recent watercolours and mohair drawings on paper.
"The Textile Museum is a true Toronto gem which continues to develop innovative and provoking programming," said Corrie Jackson, Assistant Curator at RBC and Juror of TO DO's Festival Features. "[What] better opportunity to truly be immersed in an exhibition than to hear about the process of creating the work from the artist?"
Placing older work in conversation with the new, 'Material Voices' evokes Sheila Hicks' understanding of her own practice as a continuous, open field that allows for innovation, appropriation, and constant reinvention.
'Sheila Hicks: Material Voices' is on view until February 5, for tickets and admission visit the exhibition listing here.