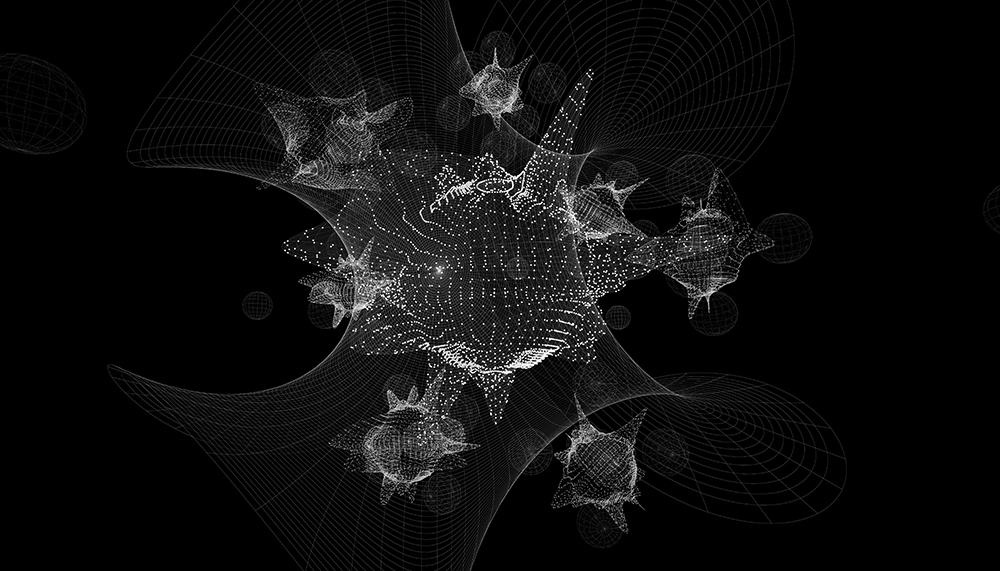 Lemay's Director of Marketing and Outreach Richelle Sibolboro talks to us about FLDWRK, an ambitious research and design collective that applies design in the speculative domain. FLDWRK delves into themes of systemic transition, intersectionality and activism. As such, an innovative experimentalism factors into their approach.
Starting January 21, the public can view the results of the inaugural FLDWRK x DesignTO Residency '6ft (a)part'. Founded by Lisbon-based grief curator Charlene Lam, 'The Grief Gallery' is a space to explore loss and letting go, death and grief, life and living. Available to view online and at MADE Design (70 Geary Avenue), 'The Grief Gallery' welcomes visitors to acknowledge personal and collective losses through the contemplation of objects: the ones left by people we've lost and kept by those left behind.
Read on to learn more about FLDWRK, its mission, vision and DesignTO's role in the process.
What is FLDWRK?
FLDWRK is defined by the critical thinking that emerges from a meaningful and inclusive collaborative process, operating at the intersection of research, academia and practice. FLDWRK is highly speculative, with projects that are laboratories, armatures for redefining, experimenting, prototyping and testing hypotheses that respond to evolving and changing context to frame a future.
Why was it created?
FLDWRK was created to investigate the current systemic transitions in society. It moves beyond the limits of normative design practice as a response to the challenges of today.
What do you hope designers will get out of the residency?
We hope the designers will expand their current practice and develop speculative futures that could meaningfully impact their communities by interdisciplinary collaboration, art and architecture convergence. We encourage them to explore materiality, the built environment, socio-cultural lenses, technology and tools that will respond to an ever evolving and changing future.
How do you hope the public will benefit from experiencing the residents' work?
We want to showcase highly speculative futures that question what is possible through the residents' work. We hope to expand the public's perception of design activism through a series of artworks produced during the residency that bring forth themes of connectedness, cultural identity, grief and joy.
Why is DesignTO important? And why do you think we are an ideal partner for this residency?
DesignTO is important because it is the cultural hub for design in Toronto (both online and live). It has a proven track record of bringing together emerging and established designers and artists locally and internationally. DesignTO is the ideal partner because it credibly brings a diverse and talented community around issues that matter to our industry, as well as finds creative ways to challenge and solve them as a collective.