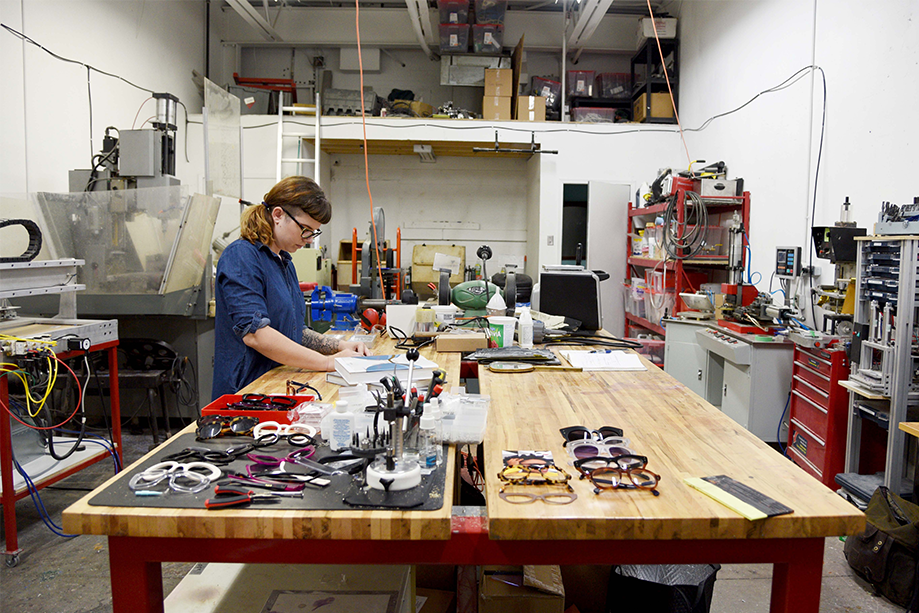 TO DO's Insider Series takes our readers into the homes, studios, and establishments of Toronto designers. This month we're giving our readers a sneak-peek into the Dupont & Dovercourt studio of GUILD Eyewear, a Toronto-based brand specializing in custom handmade glasses and bespoke optical fashion made in Canada.
GUILD's Creative Director Savi Pannu and Resident Eyewear Artisan Hillary Predko took TO DO on a tour of their "contemporary, vintage" studio, and gave us a glimpse into the creative process of designing and developing award-winning eyewear.
See the photo gallery + full interview with GUILD's Pannu & Predko below…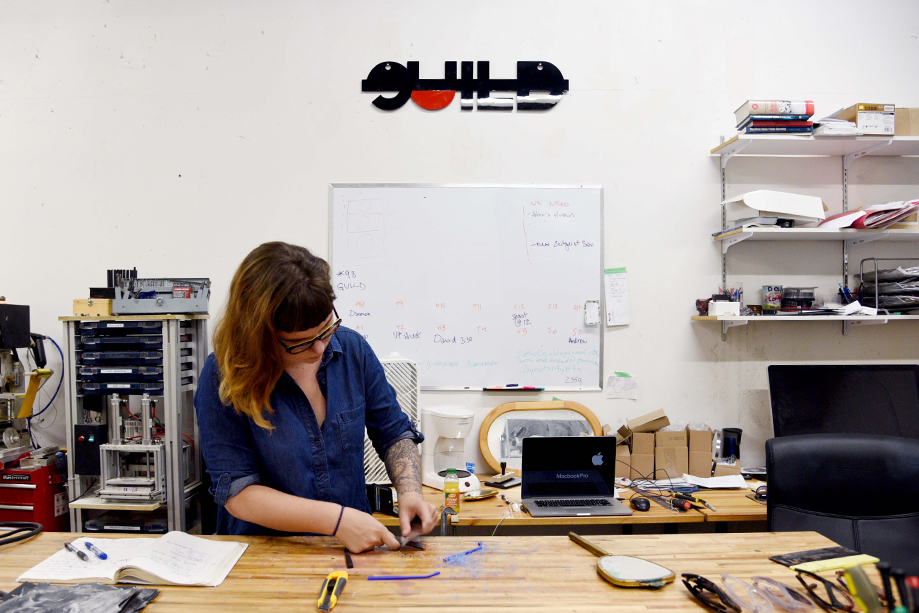 TO DO: Where does your design inspiration come from?
GUILD: We have several eyewear designers, but I would say that our overall brand inspiration comes from film, music and pop culture, and a desire to make beautiful products for people interested in handmade goods. Because we work with outside designers to produce capsule collections (4 designs each, usually), our styles tend to be eclectic. But bold. Always bold. GUILD pieces definitely stand apart from the usual off-the-rack eyewear offerings.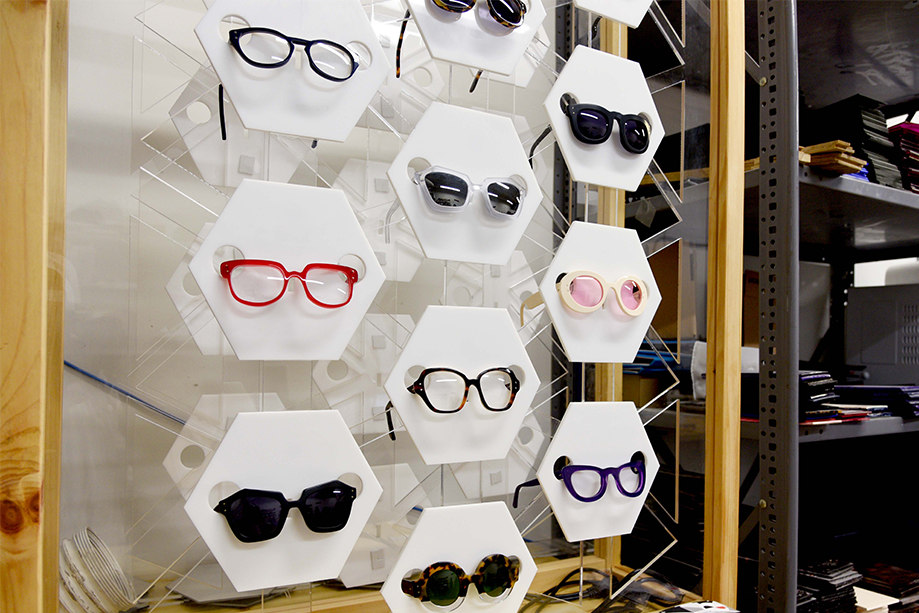 TO DO:  What is your favourite room/area in your space?
GUILD: Our studio is one room and it's very much a work space filled with all kinds of machinery, so there are no little special nooks that we like better than the rest. I would say that the really great thing about our studio space is the location – we're in the middle of an area that is rapidly becoming Toronto's newest neighbourhood hotspot (Dupont & Dovercourt). With businesses like Blood Brothers Brewery, Dark Horse Espresso, The Greater Good bar, the Geary Lane event spaces and talk of a soon-to-be-opened hip new restaurant, this area is really fun to work and play in!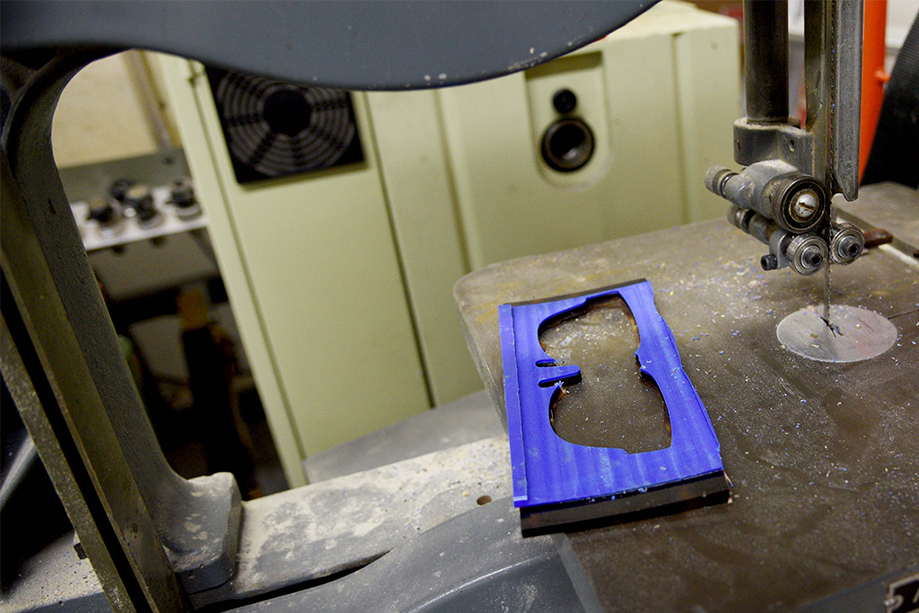 TO DO: What drew you to the neighbourhood?
GUILD: We were drawn to this location because it was very close to where Rod (our founder) and I live – convenience was key for us! We've been in the Artisan Factory since January of 2014 and we like it so much that we plan on being here for a while. When we first moved in, it was still pretty sleepy, but the area is really gentrifying quickly now with great coffee, craft beer and pizza offerings. We can't wait to see what happens next!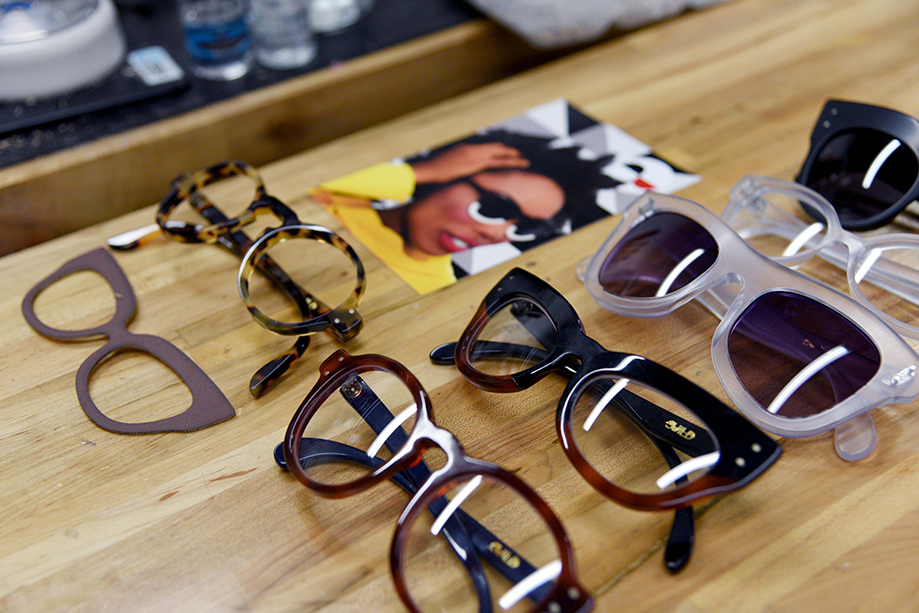 TO DO: Share something our readers might not know about GUILD.
GUILD: The most interesting thing about us is that we do everything in-house, except the lenses. Our unique way of manufacturing enables us to be highly flexible – producing multiple styles in small batches, using our very own software, designed by our founder, Rod. After the designs are cut out of the eyewear material, the finishing and assembly is what takes time, as it is all hand-done. We offer custom and bespoke eyewear as well, and are happy to work with customers who come in with very specific design or sizing needs. We are among a handful of those who produce handmade eyewear in this country, and happy to draw upon the amazing creative and design talent Toronto has to offer. Creativity and collaboration – that's really what we're all about!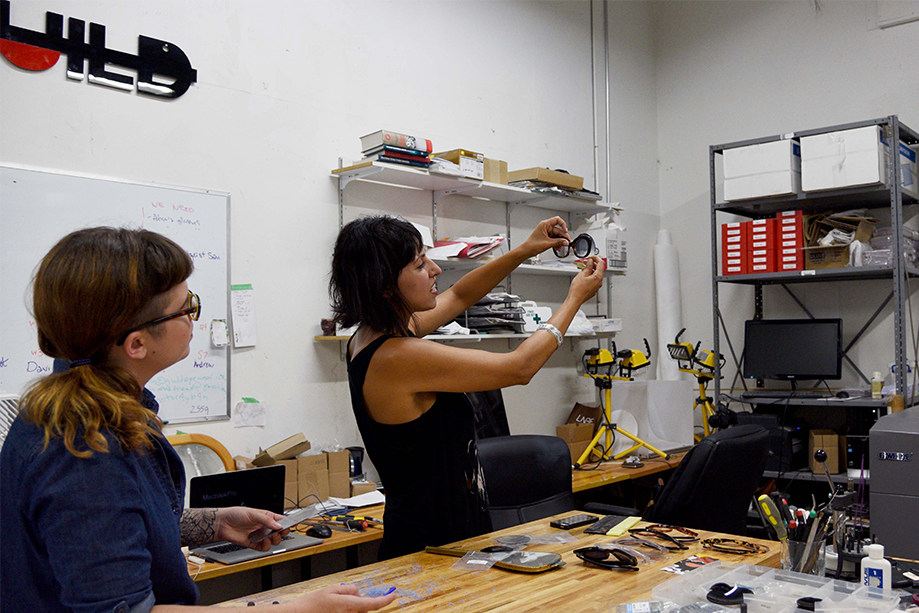 Click here to learn more about GUILD Eyewear. GUILD is currently available at the following fine retailers: Drake General Store (Queen Street), Brika (both locations).
Look for GUILD in upcoming issues of On the Up and Re:Porter – available on VIA Rail trains and onboard all Porter Airlines flights! In the meantime, check them out on Facebook, Instagram, and Twitter.