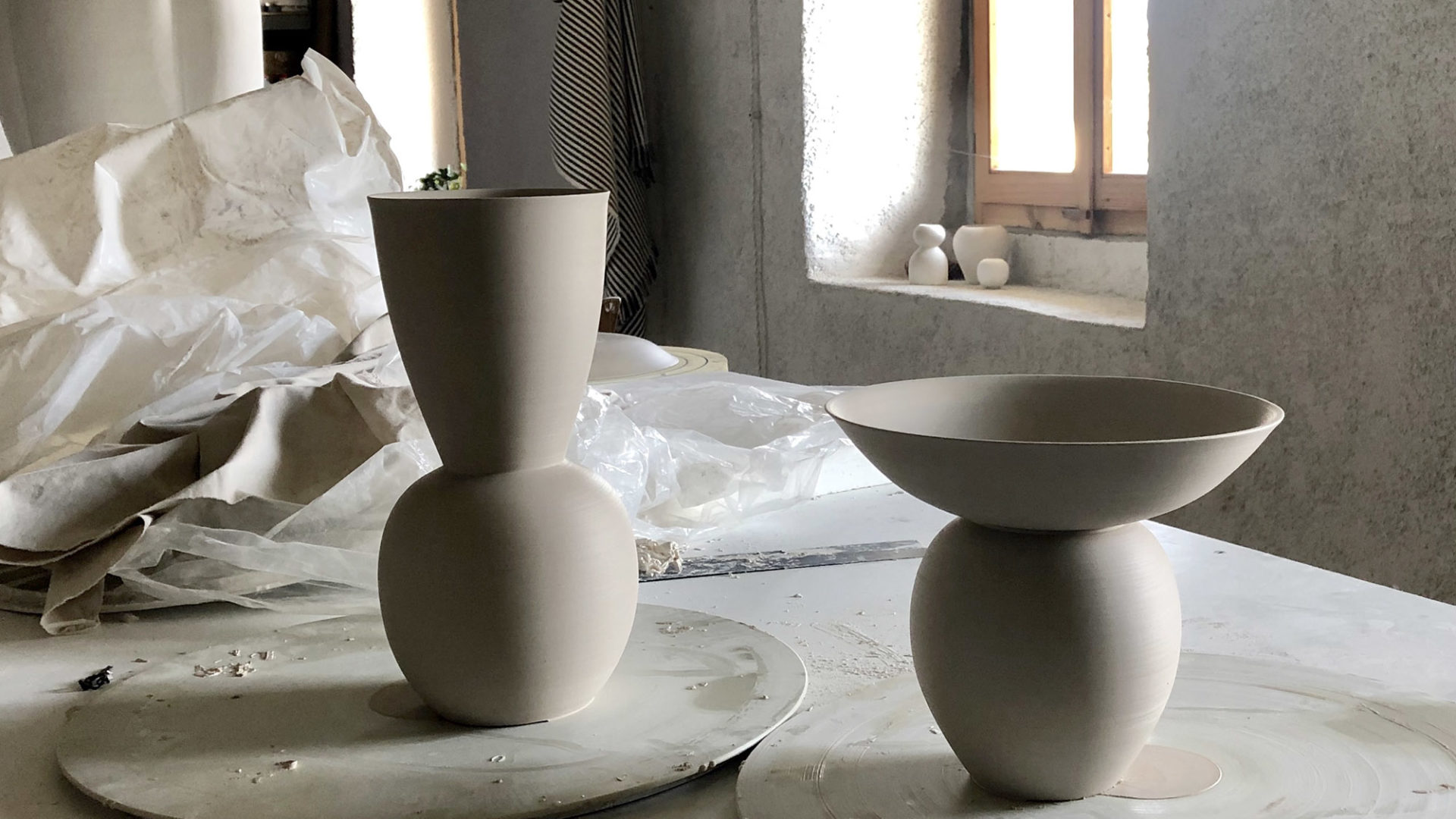 DesignTO's Insider Series takes our readers into the spaces and places often hidden from public view. We explore the homes, studios, and establishments of artists and designers in Toronto and abroad.
Name:
Alissa Coe, Alissa Coe Studio
Location:
Piemonte, Italy
What is your profession/practice?
Alissa Coe Studio designs and makes sculpture and accessory commissions for residential and hospitality projects. We work primarily with ceramics, which we love to pair with metal, wood and other natural materials.
How long have you been involved with DesignTO, and what are your favourite things about the Festival?
I have very fond memories of DesignTO, stretching back to the early days when it was just beginning. It has been so impressive to watch DesignTO grow and flourish over the years!
I'd say my favourite thing about DesignTO is that it is really a labour of love, driven by such hard-working, passionate people. It's very inspiring when a group of people with vision and determination can create something that really brings a community together.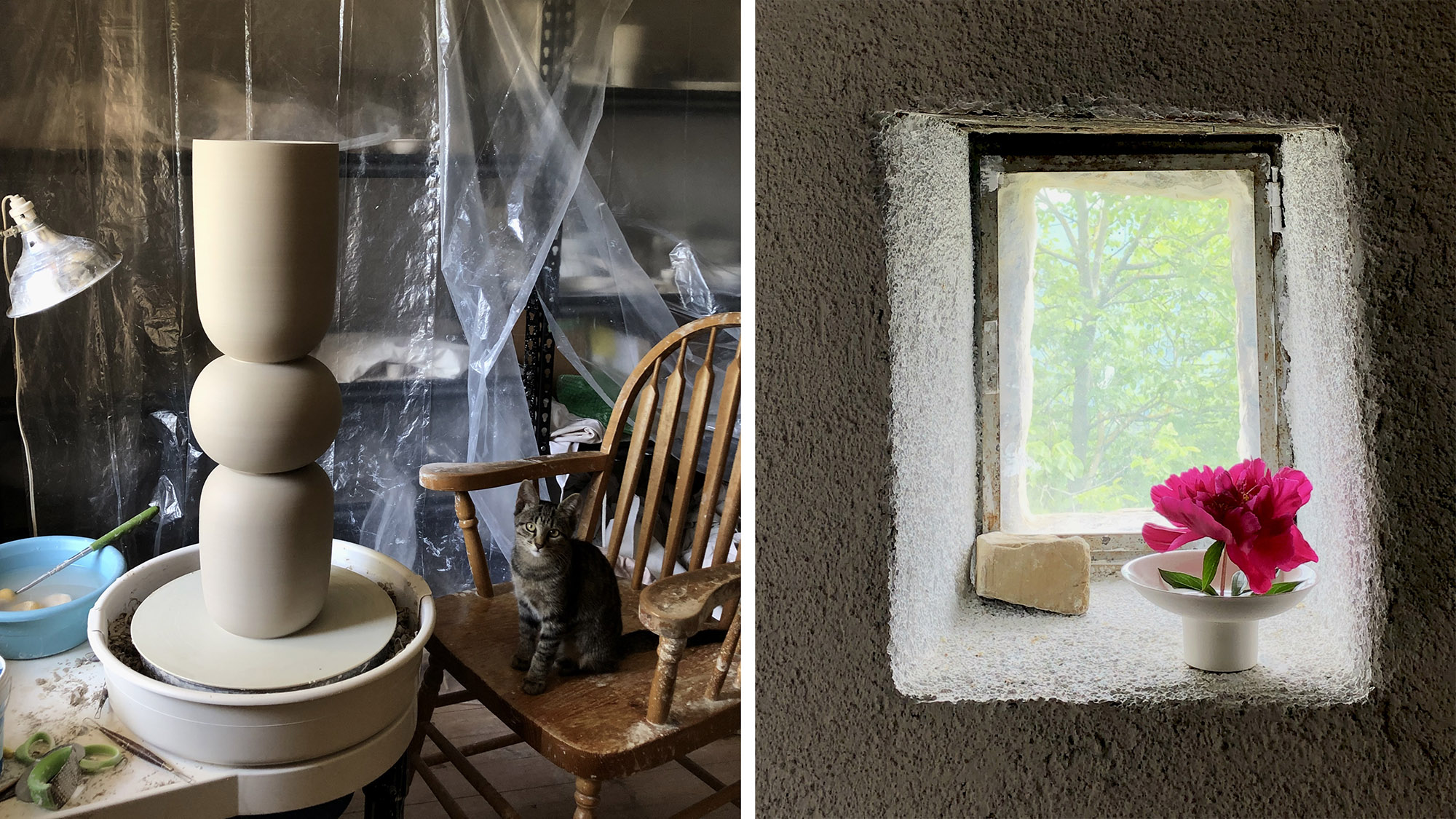 Does your space influence the work you create?
I think this place influenced my work even before I ever laid eyes on it. It was always my dream to live and work surrounded by natural beauty and a quiet calm. My work is often inspired by natural forms and timeless, modern-yet-classic design. When we finally saw this old farmhouse and the breathtaking landscape, we knew we had found home.
Can you tell us more about your space?
It's estimated that the building is about 250 years old. These old, dry stone farmhouses were often being reconfigured to accommodate the passing generations so you can see peculiar artifacts: an old sink by a window where there used to be a small kitchen, a beam in a wall where there was once a doorway.
The house sits on 27 acres of terraced land carved into the hillside where, for centuries, farmers had vineyards, crops and raised animals. Today, the land has mostly gone back to being a forest, but many of the stone retaining walls are still there. The most impressive feature is the view. The house overlooks a valley that's almost too picturesque to be real. It often looks like we're living in a painting.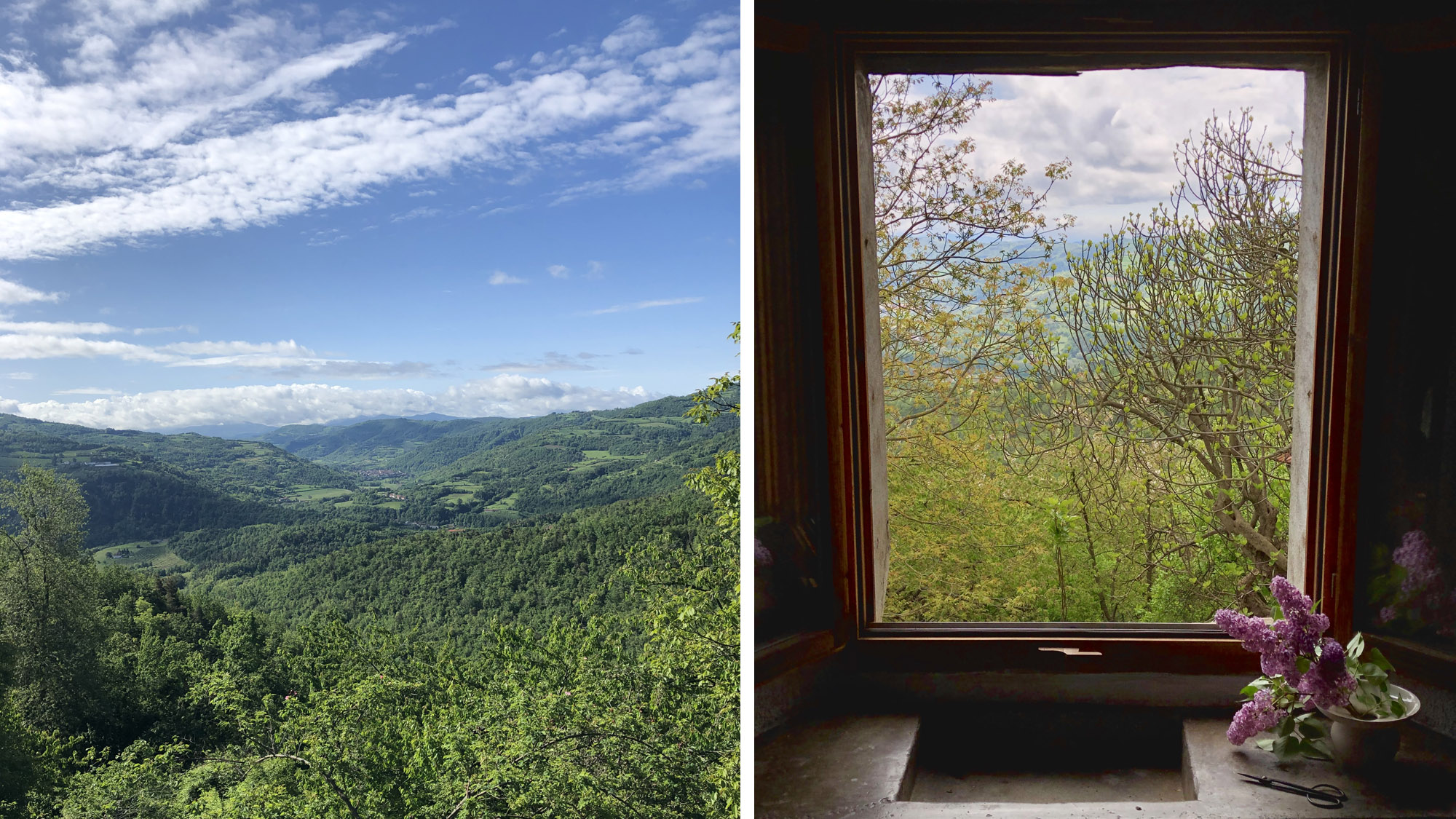 Can you tell us about your neighbourhood?
Our location is pretty remote so we don't really have a "neighbourhood," but we certainly have a community. We have been so lucky that the people in this little corner of Piemonte have been incredibly welcoming and generous. And although the closest towns are quite small, one of the key features of a place like this is its proximity to city life. We're only about a 1.5 hour drive away from Turin, which has an incredible history of craft and design. And we're about 2.5 hours away from Milan, which is among the most vibrant cities in the world.
Do you have a favourite piece in your space?
This place is very much an ongoing work in progress. There's a lot of work to do and our approach is to just take our time. But a few weeks into our first autumn here, it became clear that one thing that couldn't wait was finding a way to heat the studio. A very kind neighbour had a simple, old iron wood stove they weren't using and offered to bring it over. It's a little rough, but fits in with the rustic nature of the room.
Share something our community might not know about.
Living here inspires many fantasies and one of them is making apple cider. When we bought the house it came with a fruit press in the cantina; it would have been used for wine and fruit juice. We have a romantic idea of planting an apple orchard and making our own apple cider one day since it is not something that's easy to find here.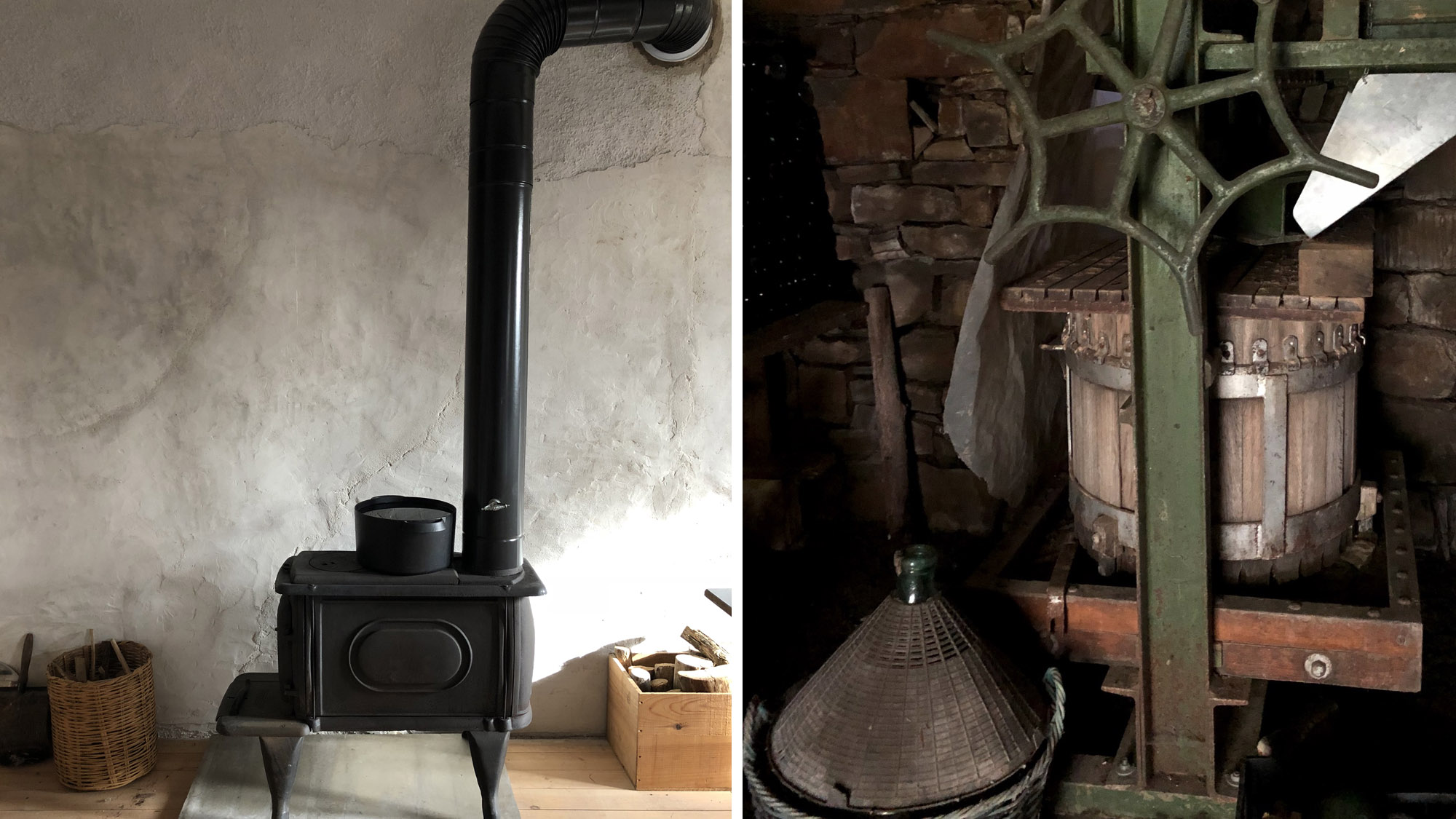 What role do you feel DesignTO plays in the art and design industry?
I think DesignTO plays a vital role in not only celebrating and shining a light on the incredible talent that Canada has to offer, but also making connections both within the design community and connecting the design community with the world at large.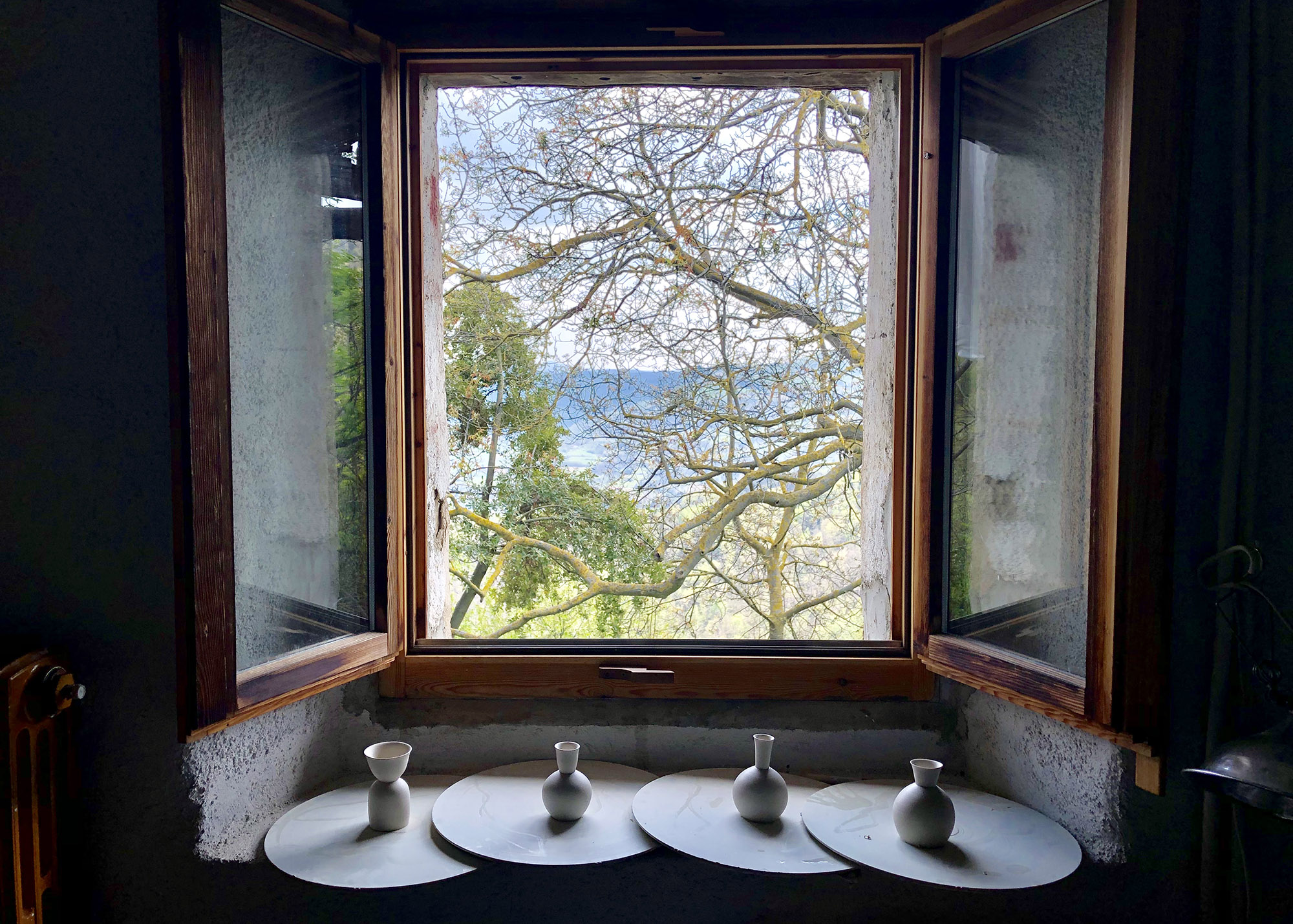 ––
*Do you have a creative space you want to share with the DesignTO community? We'd love to hear from you.