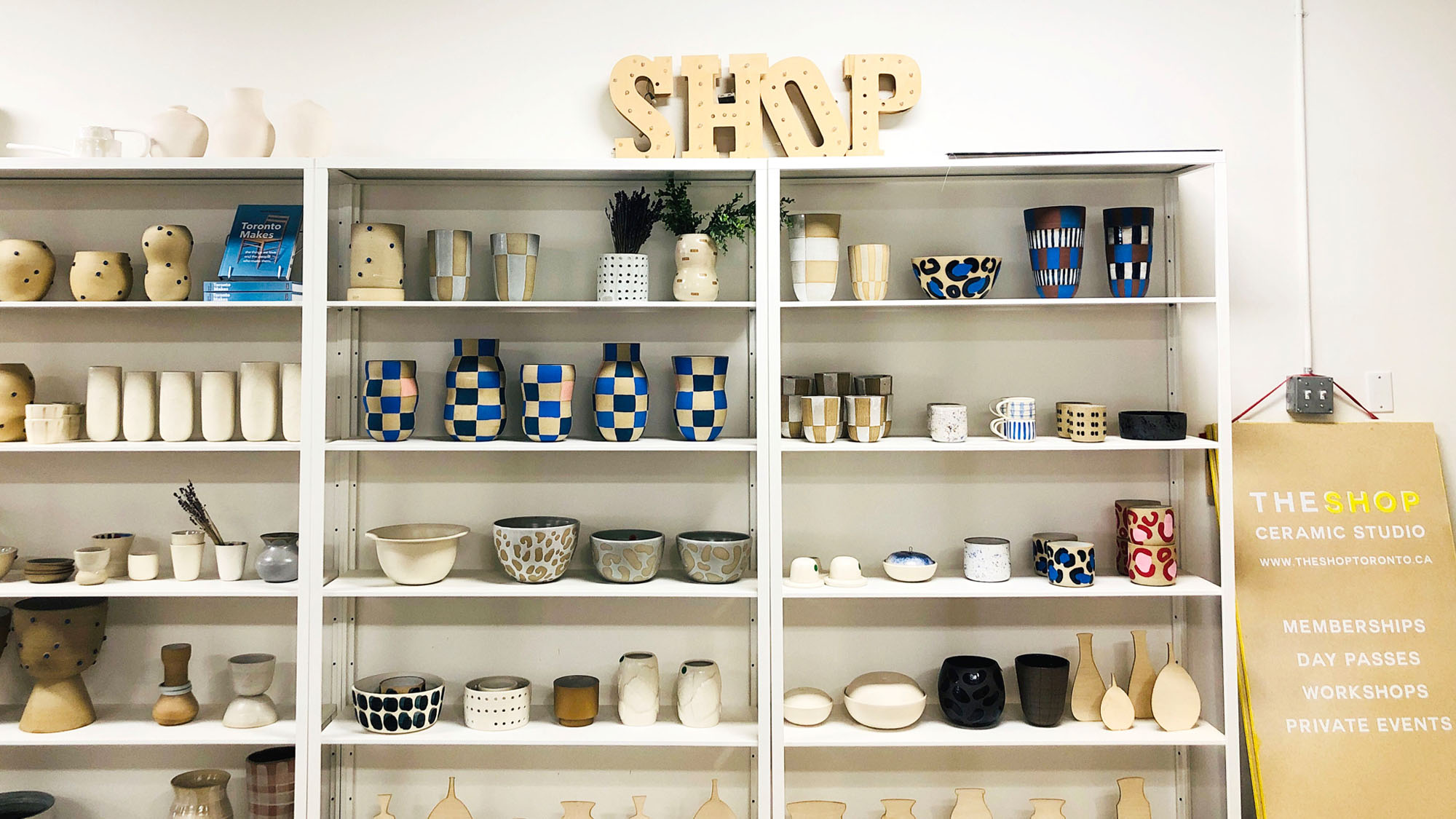 DesignTO's Insider Series takes our readers into the spaces and places often hidden from public view. We explore the homes, studios, and establishments of artists and designers in Toronto and abroad.
Name:
Michelle Organ
Location:
Toronto, Ontario
What is your profession/practice?
I am a ceramicist, teacher and studio owner. I own and operate a membership-based studio in the city called The Shop, where I teach classes and workshops. I also utilize the studio to create my own ceramics under the name Mima Ceramics. My work consists of wheel-thrown and slip cast small batch functional ware, exploring pattern, prints and shapes. I create pieces to be used daily, to bring some joy and a little playfulness to people's everyday routines.
How long have you been involved with DesignTO?
I have participated in the Festival two times and both were great experiences. I look forward to many more years!
Does your space influence the work you create?
As my studio is a shared space, it also currently belongs to about 20 other members. Due to COVID safety precautions, the number of people allowed inside is limited, but seeing other people work in the space is a constant source of motivation and inspiration. One and a half years ago, The Shop moved into its current location, which features about twice the square footage of the original location. This move gave me the push to dive deeper into my own work and production. You can either find me at my large old wood workhorse of a table or sitting at my throwing wheel. Both locations allow me to see everything that is going on in the studio while simultaneously focusing on my own work. In setting up this location, a small retail component for my own work was on my wishlist. Big long shelves now live right by the front entrance; it is such a treat to be able to see my work all together and to have a chance to showcase it to studio visitors.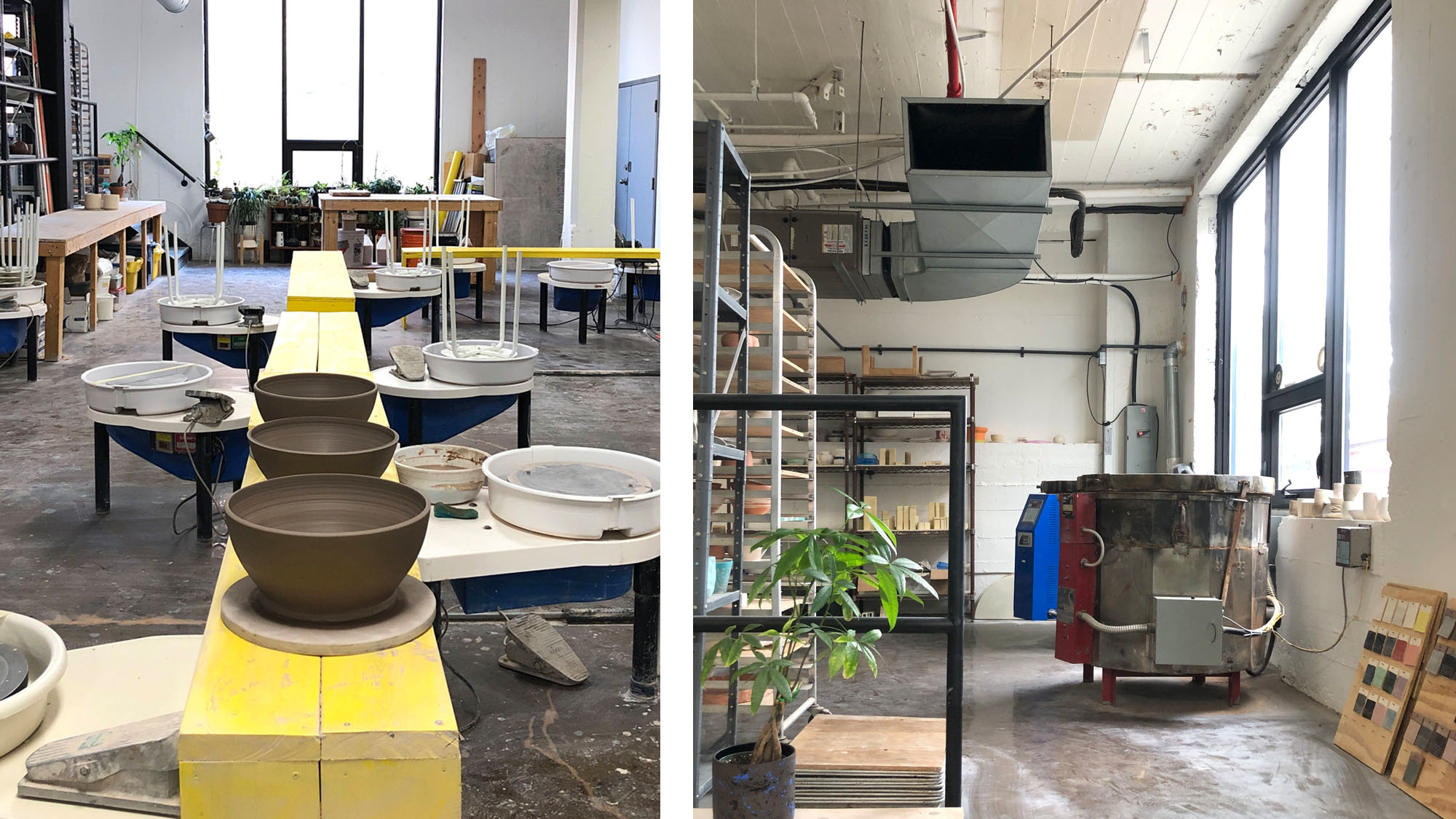 Can you tell us more about your space?
The studio is located in an updated factory with big windows, high ceilings and a roll up back door that makes summer days in the studio so enjoyable. Finding affordable studio space in the city is a constant battle, but when I came upon this spot, I was determined to find a way to make it work for the business.
Can you tell us about your neighbourhood?
The studio's previous location at College and Dufferin was a treat — really great neighbours in the form of coffee shops, restaurants and retail stores. Moving up to Dupont has given our regular customers a chance to explore a new area, also filled with great restaurants, stores and coffee shops!
Do you have a favourite piece in your space?
With ceramics, nothing is possible without a kiln. They are these magical workhorses behind every piece of pottery, taking raw clay and transforming it into a usable, finished object. After many steps, using your own hands to create each and every item, you then leave it in the hands of the kiln to "finish." A good firing versus a bad firing is huge; this up-in-the-air uncertainty is what gives every potter a good dose of reality upon every kiln unloading.
What role do you feel DesignTO plays in the art and design industry?
Toronto can feel so large and so small at the same time, and the art and design industry has similar qualities. DesignTO opens up the playing field, opens up the level of accessibility to what's going on in the city and, especially in the dead of winter, brings some life and excitement to the city.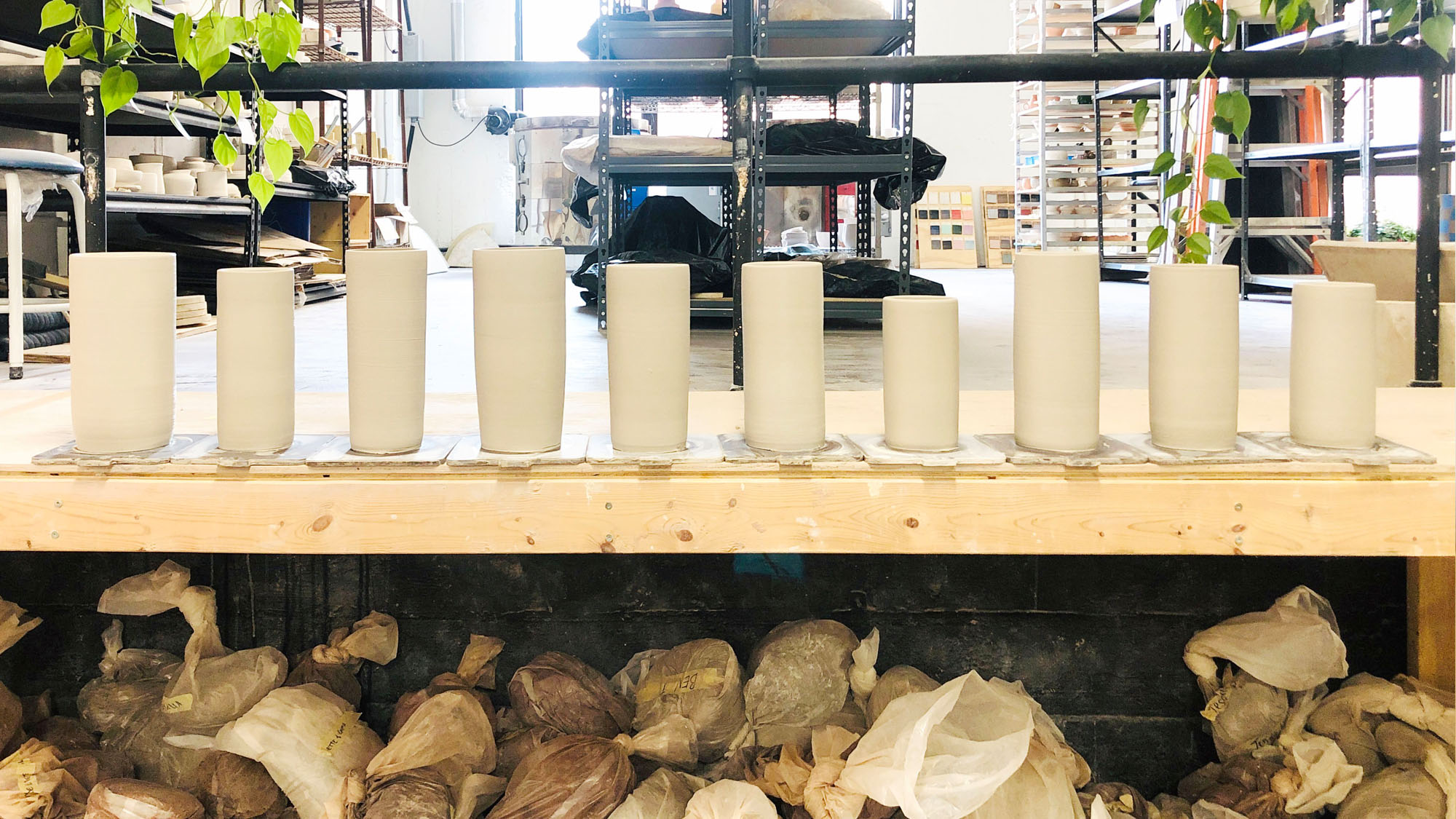 ––
*Do you have a creative space you want to share with the DesignTO community? We'd love to hear from you.