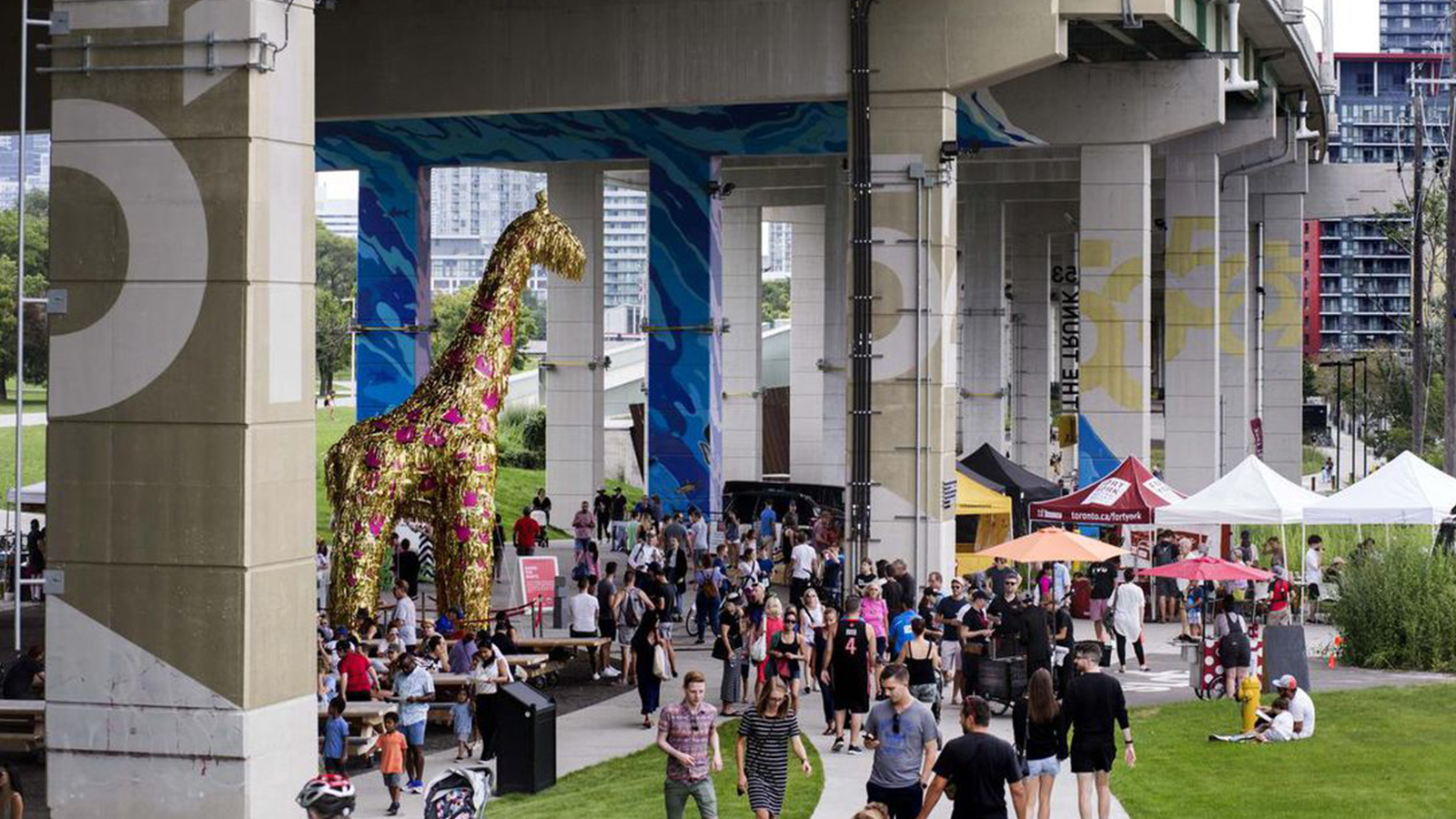 What is placemaking? For Sabina Richard, the answer has become increasingly complex. Sabrina is co-founder and Director of Research and Planning for Bespoke Collective, a creative consultancy that connects communities and audiences through arts and city-building initiatives.
After completing her architectural training at the University of Toronto, Sabrina worked in the field for about a decade. In 2011, she and three other female designers and curators formed Bespoke Collective with the aim of using their multidisciplinary skills toward working with cities and cultural organizations to build and improve their public outreach and engagement. "We felt we needed to move outside of traditional firm work and explore design, exhibitions and communication in new ways," she says. Now headed by Sabrina and co-founding principal Christina Bagatavicius, Bespoke has worked with the Museum of Contemporary Art Chicago; Prospect New Orleans (the U.S. city's contemporary art triennial); and The Bentway in Toronto on a city-wide naming campaign. By guiding cultural organizations toward a better understanding of how to express their essential purpose, they help those spaces grow audiences. It is an approach that requires several voices coming together, and more and more, it is deeply rooted in affecting change to eliminate systematic exclusion and discrimination of BIPOC communities.
Sabrina Richard

While Sabrina is based in Toronto, she also lives part-time in Newfoundland, where she teaches at Memorial University. "I have this kind of dual schism of being a Torontonian who works primarily in Toronto but also lives in rural spaces." Her understanding of these distinct environments has given her insight into placemaking as something unique to each community. "Urban centres are farther ahead in the history and agency of placemaking," she notes, while rural areas have the benefit of hindsight, having seen what has and hasn't worked elsewhere.
"Placemaking," she adds, "has become a popular term in urban planning and design. It's really about what makes a space distinct and how design can manifest that uniqueness into the built environment."
Seeing the impact of Bespoke's initiatives in various communities has led Sabrina and her team to question the term itself. "We've spoken to a lot of people, especially in Indigenous communities, and we've been thinking about placemaking alongside terms like placekeeping and placemarking." In some instances they prefer to focus on acknowledging the layers of history in a given place, confronting questions such as, who is it for, who will benefit and what will our interventions be?
The Bentway, Toronto – City Naming Campaign for a New Public Space. Courtesy of Sabrina Richard
This type of interrogation of place has led Bespoke to initiate community engagement at the earliest stages of their projects. "A lot of the things that we've done that people get excited about have been co-opted into an experience economy that only works for a specific group of people," she says, recognizing that placemaking projects can sometimes become artificial playgrounds that don't acknowledge what makes a neighbourhood dynamic in the first place.
"What we're attempting to do is include more voices and more history that examines colonialism and racism of a given place." Of course, the process takes longer, but that kind of community-based participatory design is invaluable. "We're more open to processes that evolve," she says. "Success for us is if, in the end, the community likes it." The Bespoke Collective team has come to realize that making the effort to include communities in the process is "really the only way to do a good project and live up to the Bespoke Collective ethos."
That can be challenging, but Sabrina is grateful to be able to explore these questions in a meaningful way. "It's a privilege to be able to have these kinds of conversations…and be part of a field that has the agency to impact something as far-reaching, and as long-lasting, as a city."
—
This article is part of a three-part series on Placemaking supported by Entro.