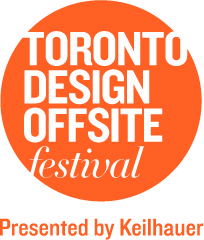 he Toronto Design Offsite Festival is excited to announce that Keilhauer has signed on to be the Presenting Sponsor of the 2016 Festival, running January 18-24, 2016. Keilhauer is a Toronto-based contract furniture manufacturer, and has been a longtime supporter of the TO DO Festival, as well as the local design community.
Mike Keilhauer, President of Keilhauer, says, "We believe good design improves everything. It is important to us that we support, promote, and celebrate great design so that it will be appreciated and embraced by many, a philosophy which the organizers of Toronto Design Offsite Festival embody. As presenting sponsor, we have an opportunity to enhance their efforts here in Toronto, our home. We are pleased to be their partner."
For nearly 35 years, Keilhauer has developed award winning collections of seating and tables, working with independent product designers – from Canada, the United States, and Europe – who have brought fresh and innovative ideas into the business with every new product launch.
Jeremy Vandermeij, Executive Director of TO DO, states, "We are thrilled to be working with Keilhauer. This significant sponsorship reflects TO DO's growth and the support we have within the Toronto design community. We are very excited to find a sponsor whose commitment to supporting independent Canadian designers reflects our own."
Through Keilhauer's support, we can expand our programming and reach, bring great design to an even larger audience, and continue building community through design. This benefits all who participate, exhibit, and attend TO DO.
Stay tuned for festival updates and announcements. We are looking forward to January 2016!