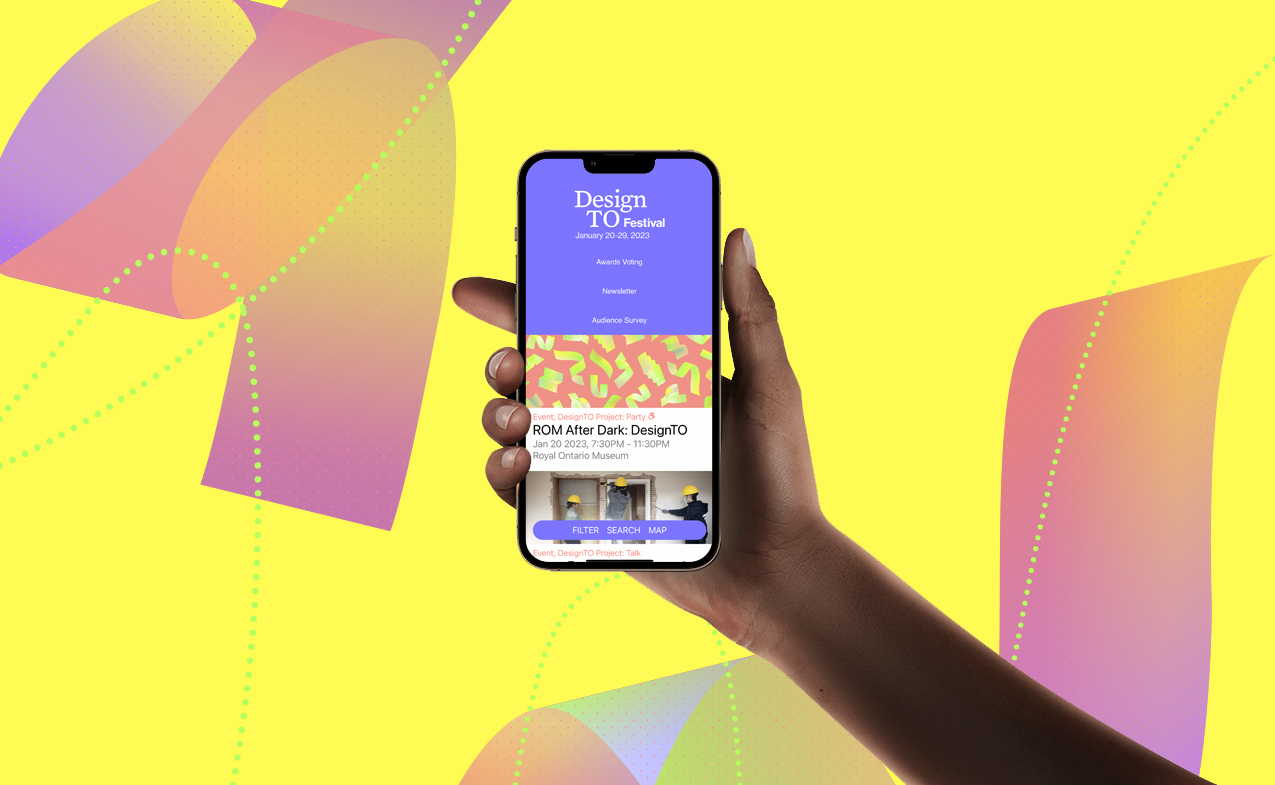 Plan your DesignTO 2023 experience using our Festival Mobile App, available for iPhone and Android.
Our iPhone and Android apps feature a complete list of DesignTO exhibitions, openings, parties and events; photos; a Festival map and calendar; a link to the DesignTO Awards; and automatic updates for new events and photos. Save exhibitions, installations and events for quick access to your favourites.
You can browse the festival schedule alphabetically by event name, or by categories such as exhibitions, DesignTO Projects, events, and windows.
---
The 2023 DesignTO Festival runs January 20-29, 2023 at venues across Toronto. View the full Festival Schedule and start planning your Festival experience.