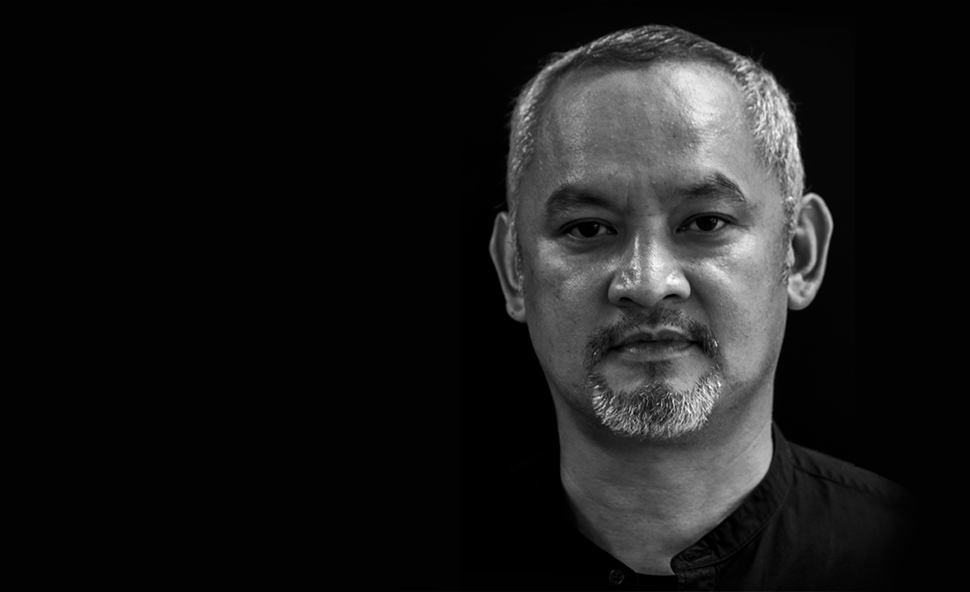 Nathaniel Garcia is a 2019 DesignTO Ambassador. He is a representative of DesignTO Festival's creative community. As a leader of Toronto design locally and globally, he is an excellent resource for Festival information and a familiar face at Festival events. Learn more about him below.
Meet Nathaniel in person at Designer Drinks on November 6, 2018. Click here to RSVP for the event. 
Nathaniel Garcia is the Principal of Founded by Garcia, a Toronto-based boutique agency that represents a curated portfolio of international design brands. With two decades of experience in the furniture industry, he formed Founded by Garcia in 2015.
The excitement of the Salone del Mobile (Milan's annual furniture fair) drew Nathaniel into the design world; he has attended every year since 1999. Through Founded by Garcia, he recreates this positive energy with challenging design and curation projects, and events for artists, creatives, and entrepreneurs. With Marlo Onilla of Biography Design, Nathaniel recently completed the design of their shared 5,500 square-foot studio space on Dufferin Street. Other recent work includes an exhibit about the furniture manufacturing process called 'Get Lost', also created with Biography Design, which was part of DesignTO 2016. To date, Nathaniel has hosted an art exhibit, a product launch and a graphic design seminar at Founded by Garcia, with more events to come.
With a cosmopolitan perspective, Nathaniel has always had a keen sense for trends. Producing fashion shows in Montreal in the 1990s eventually led him to the design world in Toronto, where he joined Kiosk Design during its early days in a laneway space at Designers Walk. Nathaniel worked intimately with the founders of Kiosk for 17 years before leaving to create his own business.