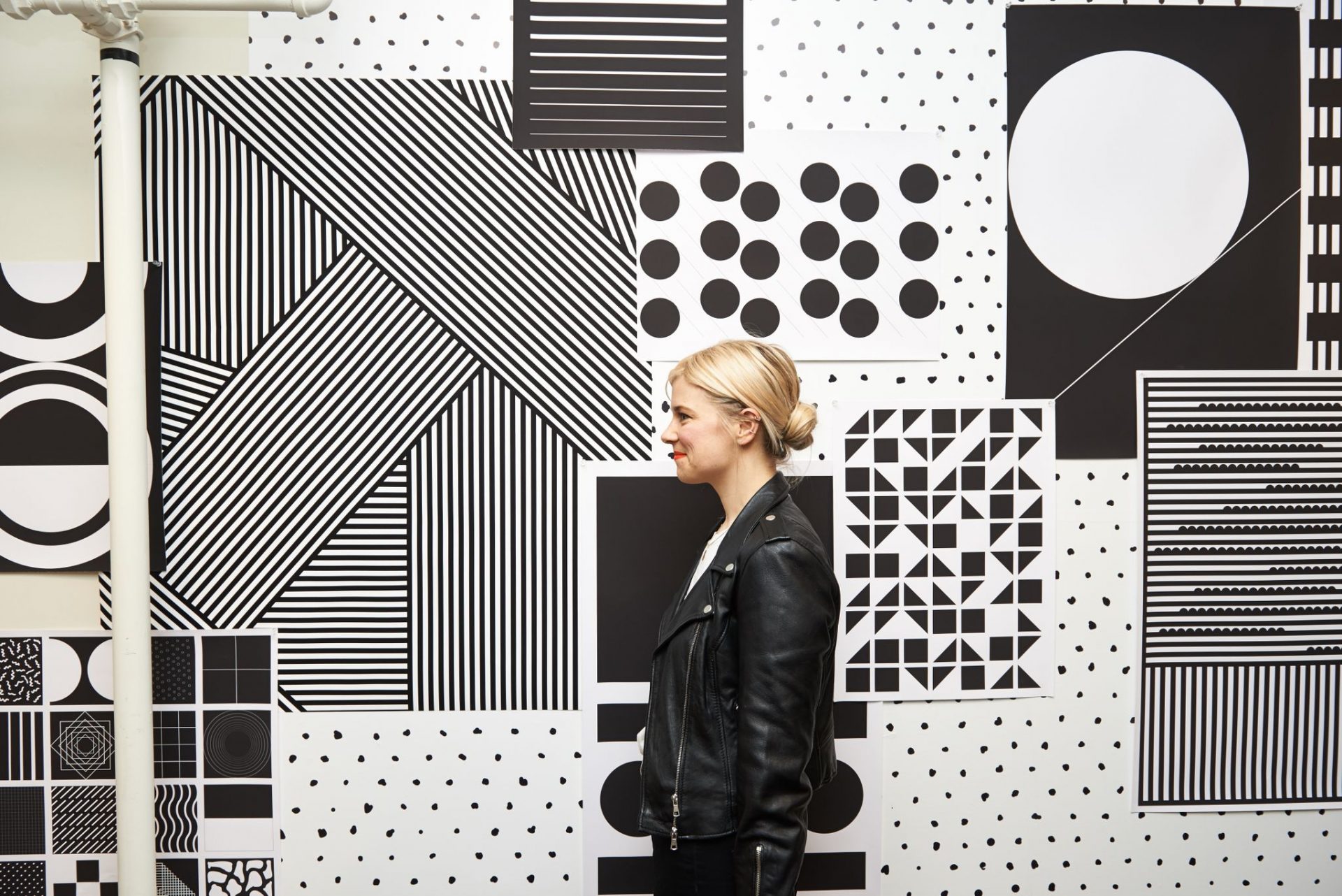 Festival week is just around the corner and we're kicking off with a party at the Shopify!
There will be live music and mingling at the event presented by Keilhauer, but there's one more reason you don't want to miss out and she goes by the name of Jacqueline Lane.
Lane is the Toronto designer whose work will serve as the backdrop of TO DO 16's festival party. Lane will be exhibiting an extension of a group show called 'In A Space', which was part of The Gladstone Hotel's 2015 Come Up To My Room exhibition.
"This show explores the principles and elements of design like repetition, contrast, balance and scale," said Lane. "It was so much fun to create, and I think it will lend itself to the Shopify space."
Lane is currently a designer at Jackman, and previously worked at Loblaw Digital and Bruce Mau Design. She'll bring her show, and insight from 10 plus years in the industry, to our event on Monday, Jan. 18. If you spot her, be sure to chat her up about her work and positive experience in Toronto's design community.
"I don't think I would be where I am today if it weren't for the people I've met in the along the way," said Lane. "I think TO DO and other festivals like it will help bring the design community together, and allow for opportunity and growth. I'm so proud to be part of this!"
To RSVP for the Festival Party, visit the event page.
Join us in celebrating the launch of TO DO 16 on Jan. 18 at Shopify office (80 Spadina Ave, 4th floor).