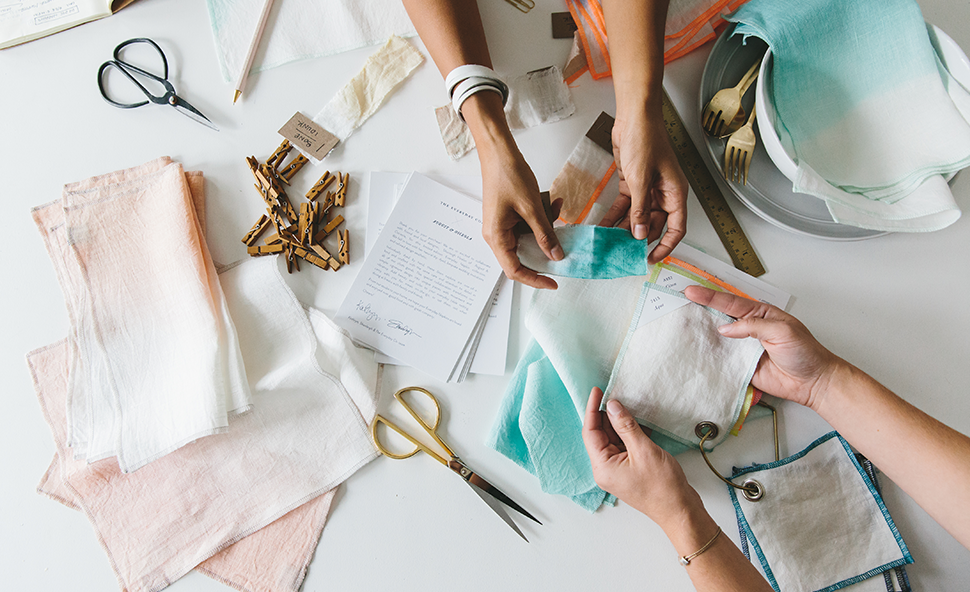 Shipped across the country in Bankers boxes, this annual traveling exhibition presents a dozen distinct national and international showcases each year. Working with local correspondents, each box houses a collection of thoughtfully designed objects, reflecting the particular resources and makers of that area. Over 200 design studios and makers have been a part of 'Outside the Box' since its debut in 2015 in Toronto. Through this series, readers will have the chance to learn more about what we will be seeing at the 7th edition of the exhibition.
City: Boston
Curator: Kelly Harris Smith
Spotlight: Kathryn Yee, The Everyday Co. in collaboration with August & Osceola
Is this your first time being involved with the TO DO Festival?
Yes, this is my first time showing at TO DO.
Can you tell us about the work you will be showing at the Festival?
Our beautiful linen dinner napkins were a special limited-edition collaboration with Shanleigh Heelan of August & Oseola. She hand-dipped each napkin carefully to create a beautiful ombre effect. Each napkin is handmade and one-of-a-kind.
Where do you find inspiration for your work?
I'm inspired by fashion, home, lifestyle, and travel.
How would you describe your practice?
The Everyday Napkin was born from a Bash Studio event and designed to use less material than traditional cloth napkins making them easy to stack and use every day
As a designer, what role do you feel TO DO plays in our art and design industry as a whole?
TO DO is a great way to tell the story of artists, designers and makers. TO DO allows our creative stories to be heard and seen.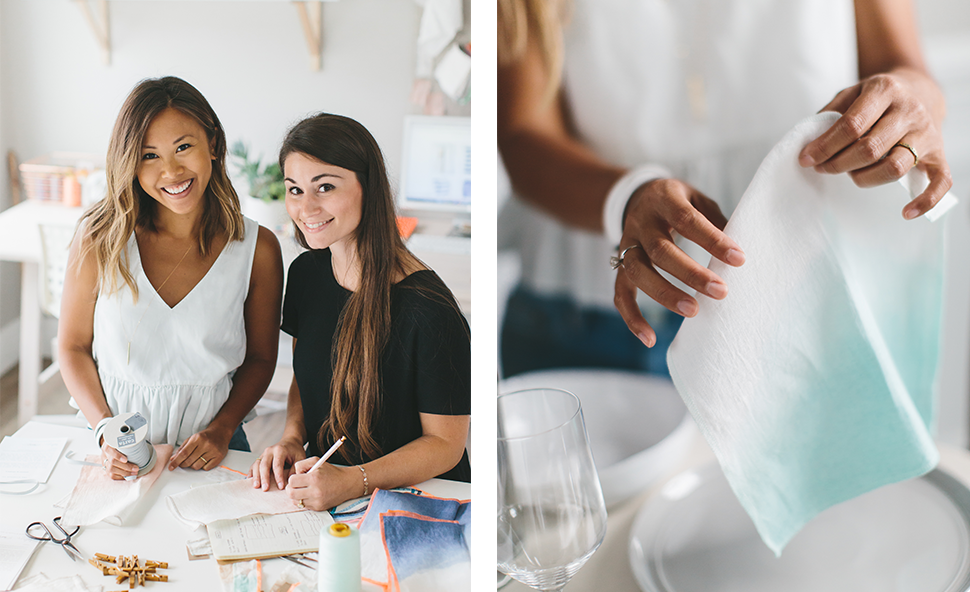 This seventh edition of 'Outside the Box' features responses on the theme "matter." This theme encompasses material transformation and change, and the essence of material. It looks at how materials are created, reused, or recycled. Correspondents are invited to explore "matter" in any way.
The project was created by the Toronto Design Offsite Festival, and is organized in partnership with WantedDesign.
Participating cities and correspondents:
Asheville – Marilyn Zapf
Boston – Kelly Harris Smith
Fogo Island – Alexandra McIntosh
Montreal – Tara Farsky Milroy
Philadelphia – Philadelphia Center for Architecture and Design
Portland – Studio Gorm
Saint John – Geof Ramsay
San Francisco Bay Area – Melanie Abrantes
Saskatoon – Crystal Bueckert | Storefront
Seattle – Darin Montgomery
Toronto – SOUVENIR | Danielle Suppa
Vancouver – Riley McFerrin