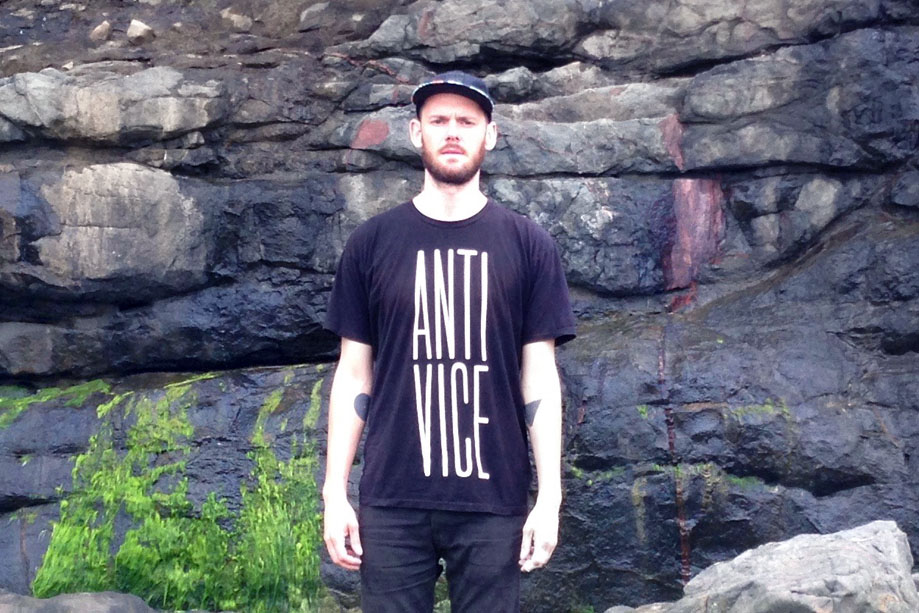 To celebrate Pride Week, we're sharing exclusive interviews with influential designers and artists in Toronto's queer community. This collection of interviews serves to acknowledge the power of creative expression in social movements, and highlight the personal stories of openly queer professionals in the cultural industry.
This series is dedicated to the lives lost in the recent Orlando tragedy, and those who continue to fight for visibility, acceptance, and equality. The Toronto Design Offsite Festival stands united with the LGBTQ2S community.
Q+A with Jeremy Vandermeij, Executive Director of the Toronto Design Offsite Festival
TO DO: When did queer identity start to play a role in your work? How has that changed over the years?
Jeremy: My personal queer identity began as a young man. At the time, the world was just starting to become tolerant of queer people, so there was a still a lot prejudice and oppression against the community. It took me a long time to overcome the internalized sense of worthlessness that was instilled in me by this oppression, but I learned that being different gave me a competitive edge.
It taught me to celebrate others. It taught me to be more tolerant and to listen to different opinions. It taught me that all people deserve to be accepted and included in the creation of society, culture, business, and government.
I've taken these learnings and applied them to my role as Executive Director of the Toronto Design Offsite Festival (TO DO). Over 90% of Festival programming is available to people of all income levels and walks of life, and our core team is made up of ethnic, racial and sexuality-diverse individuals. We work hard to ensure TO DO continues to embody and express these values.
In ecology, diversity is one of the indicators of a healthy ecosystem and I believe the same should be applied to society, culture, business, and government. I've learned first hand through TO DO that this true. Our strength comes from our diversity and ability to collaborate internally and externally.
TO DO: Can you tell us about your experience as an openly-gay influential designer in Toronto?
Jeremy: I haven't had a lot of issues being an openly queer professional designer and leader, but I think that has a lot to do with my privilege. I'm white, I'm tall, I'm cisgendered, and I'm able bodied. All of those factors play into the "ease" of my experience as a queer person.
Although Canada is considered the most tolerant place in the world, there is still a lot of work to do. We need to start accepting and collaborating with all the people who don't fit into the mainstream mould. We also need to start seeing these "differences" as incredible opportunities to expand our awareness, our creativity, and our competitive edge.
TO DO: How have you been influenced by other queer members of the art and design community?
Jeremy: Christina Zeidler, owner of the Gladstone Hotel,  is an influential person in the queer community, and someone who has had a profound impact on my life. When Christina selected me to curate Come Up To My Room, I suddenly had a role model who was real, who was queer, and who inspired me go against the mainstream in both a personal and professional capacity.
My friends in the trans community have also had a huge influence on me as a designer. Working and living with Kaleb Robertson, a queer performer and artist, completely changed my outlook on the world. He educated me on contemporary queer political and social issues that were still plaguing the most marginalized groups in our community. This influenced my work as a designer and leader in more ways than he can imagine.  
TO DO: Much of the queer community's visibility, recognition, and acceptance stems from the work of artists and designers who use creative expression to voice political frustrations and commentary. Why do you think visual culture has the power to create such strong narratives?
Jeremy: Art and design definitely have the power to bring to light important change for queer communities. If you look at the work of the queer and trans writers and actors on Orange is the New Black you can see that art has great potential for social change. The show gave voice to the lives of queer women and trans women. It allowed for the rise in fame of trans actor and activist Laverne Cox who has raised so much awareness for the queer and trans communities, and queer communities of colour. This kind of work set up a tipping point that will allow for more acceptance and inclusion for these communities.
Join us in celebrating local, national, and international LGBTQ2S communities at these upcoming Toronto events.