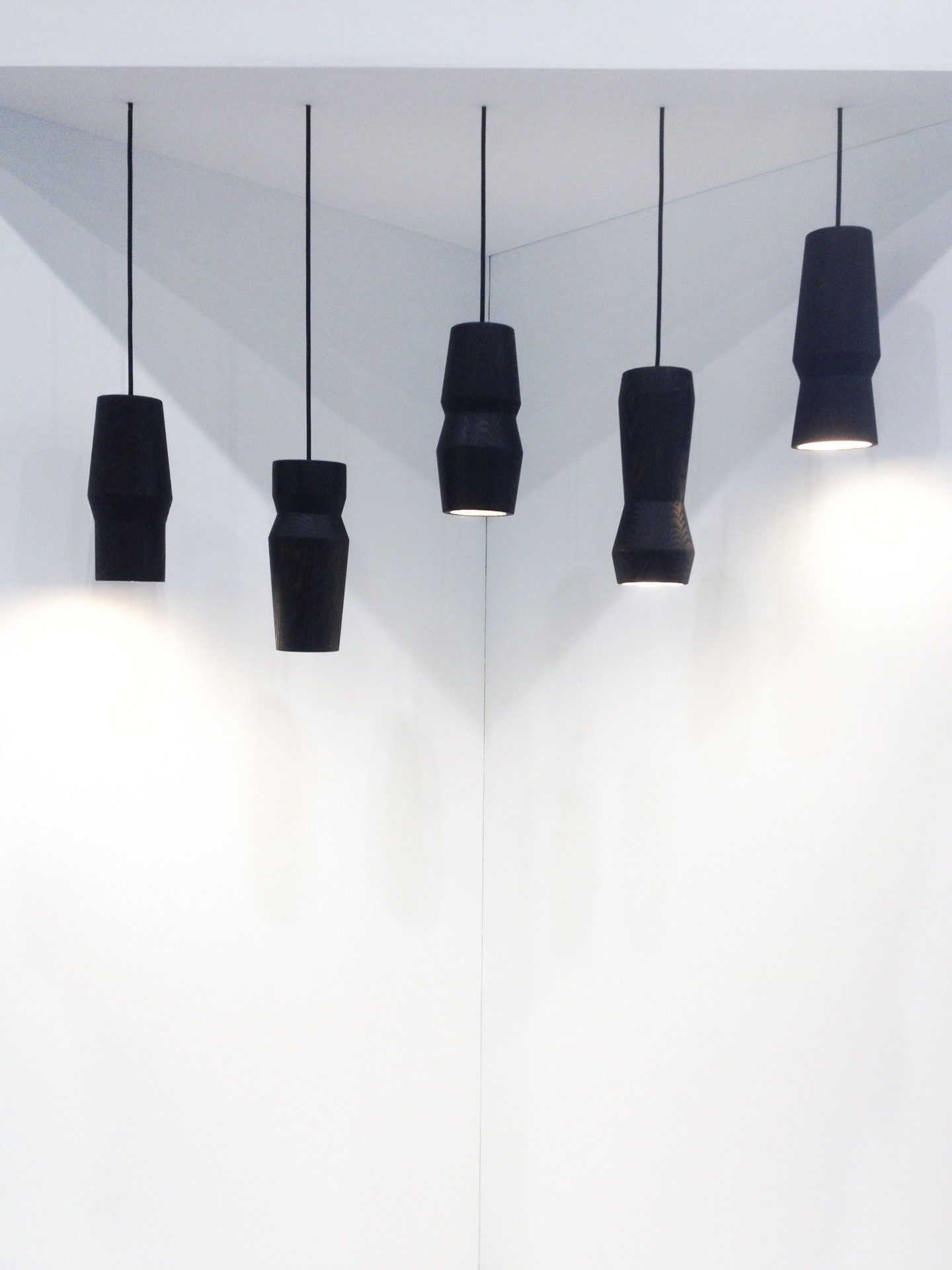 Design starts with curiosity.
Chris Robert Fieldhouse Pearsell-Ross, founder of Studio Fieldhouse, says it's this curiosity along with a frustration for things that don't work that led him to a career in design.
"I would get incredibly frustrated with mundane problems like door knobs that didn't turn properly, or motion sensors that couldn't detect motion," Pearsell-Ross explains, "But at the same time, I was also very interested in more systemic issues like dysfunctional organisational systems and climate change."
Pearsell-Ross married his interest in design intervention with his passion for environmental policy, and has since become one of Toronto's most thoughtful designers.
The Dundas-born designer is known for his work on a number of large-scale projects including the design of Toronto's McCleary playground and the United Nation's Aceh Recovery Framework, which guided post-conflict and post-disaster reconstruction efforts from 2008-2011. But his portfolio doesn't end there. Pearsell-Ross has also made a name for himself in realm of furniture design and craftsmanship, enabling him to open his own studio dedicated to high-quality design interventions.
Pearsell-Ross has temporarily relocated to Europe where he's working with a group of service designers from Norway to improve the refugee resettlement system through thoughtful design. Pearsell-Ross will make the trip back home to Toronto for TO DO 2016, but in the meantime we caught up with the designer for a quick Q&A.
TO DO: Can you tell us about your background — academic and professional — and how it led to Studio Fieldhouse? 
Pearsell-Ross: My path so far has been fairly intuitive and organic.  In high school I worked on home renovations and property management, and then I struck out on a fairly academic path. I completed a degree in International Studies and interned with the UN, but the bureaucratic life wasn't something I was interested in pursuing. I was frustrated with the pace of things and not being able to see concrete results. I went back to work on public parks with a natural playground company I worked with in the summers. Eventually I figured out that what I needed was something that would challenge me intellectually, physically and materially, if that makes sense. I found the Craft and Design program at Sheridan and poured myself into it. Three intense years later I graduated and started up my own studio practice in Toronto.
TO DO: You have a background in international environmental policy. How does this play into your work – specifically your furniture and craftsmanship?  
Pearsell-Ross: Custom furniture production can be a fairly waste-heavy industry, but by really thinking through processes and material use, and by ensuring pieces are built to last many decades we can start to make our work sustainable. I think more fundamentally my background has given me the ability to really think about projects as they are situated in larger contexts. A design can really only be called sustainable if it works effectively within the larger spaces and systems it occupies. You can make the most eco-friendly chair imaginable and it'll still be a huge waste of resources if no one sits on it.
TO DO: Your website states that you "bring a thoughtful approach to complex problems." What are some of the problems you've solved as a designer? 
Pearsell-Ross: Together with Lauren Reed and Simon Ford I've worked on some public seating projects this past year, including outdoor benches for Sheridan College and the McMichael Gallery. The problem there is to animate outdoor space in a meaningful way that is multi-functional, beautiful and durable. These projects reminded me of my work in public parks: multiple stakeholder groups; engagement with existing architecture; competing priorities and budgetary and environmental constraints.
I'm really fascinated by design projects that have the potential address problems within larger contexts. Right now I'm working on a pilot project with a group of service designers in Norway looking at how to improve the refugee resettlement system there. We've just started interviewing and researching refugee journeys and mapping out the system. It's really my first stab at service and system design – it's been an incredible learning opportunity so far and I'm excited to explore a new avenue in design.
TO DO: What challenges did you face as a young designer in Toronto? What changes have you noticed in Toronto's design scene over the last few years?
Pearsell-Ross: I think the biggest challenge starting out in Toronto is also the biggest opportunity – the design scene is still fairly small. We have a strong community of designer/makers, but there aren't many larger, established design firms to work in and learn from. We have some examples like Umbra, Yabu Pushelberg, Keilhauer and Nienkämper, but compared to other major cities "design" is still very much a growing industry here. Starting out that means you have to work really hard and figure out a lot for yourself, but Toronto is still a place where you can build something yourself and really make something of it. MSDS Studio is a great example of that and is a continual inspiration to a lot of us.
TO DO: What will you be bringing to the festival this year?
Pearsell-Ross: I'm really excited to share some Corian vases I've been working on over the last year.  I find Solid Surface materials so compelling as an incredibly industrial material that can also be shaped and formed with standard woodworking equipment.  You can achieve organic shapes and some striking geometry and delicacy with it, but at the same time it reads as a solid, monolithic object.  It sort of defies understanding a little bit as a craft material.
TO DO: You're the next designer to participate in our Instagram takeover! What can people expect to see during your Instagram takeover this week? 
Pearsell-Ross: I've been travelling a lot over the past few months, exploring the design scene in Scandinavia and in Europe. I'll be sharing a few of my favourite recent finds, some peeks into my everyday life in Sweden, as well as what my studio life is like back in Toronto.
Don't miss Pearsell-Ross as he takes over our Instagram account from Dec. 11 – 13, and be sure to check out his exhibit at TO DO in January. Check out each of our designer IG takeovers this month with the hashtag #TODOigtakeover and #TODO16.