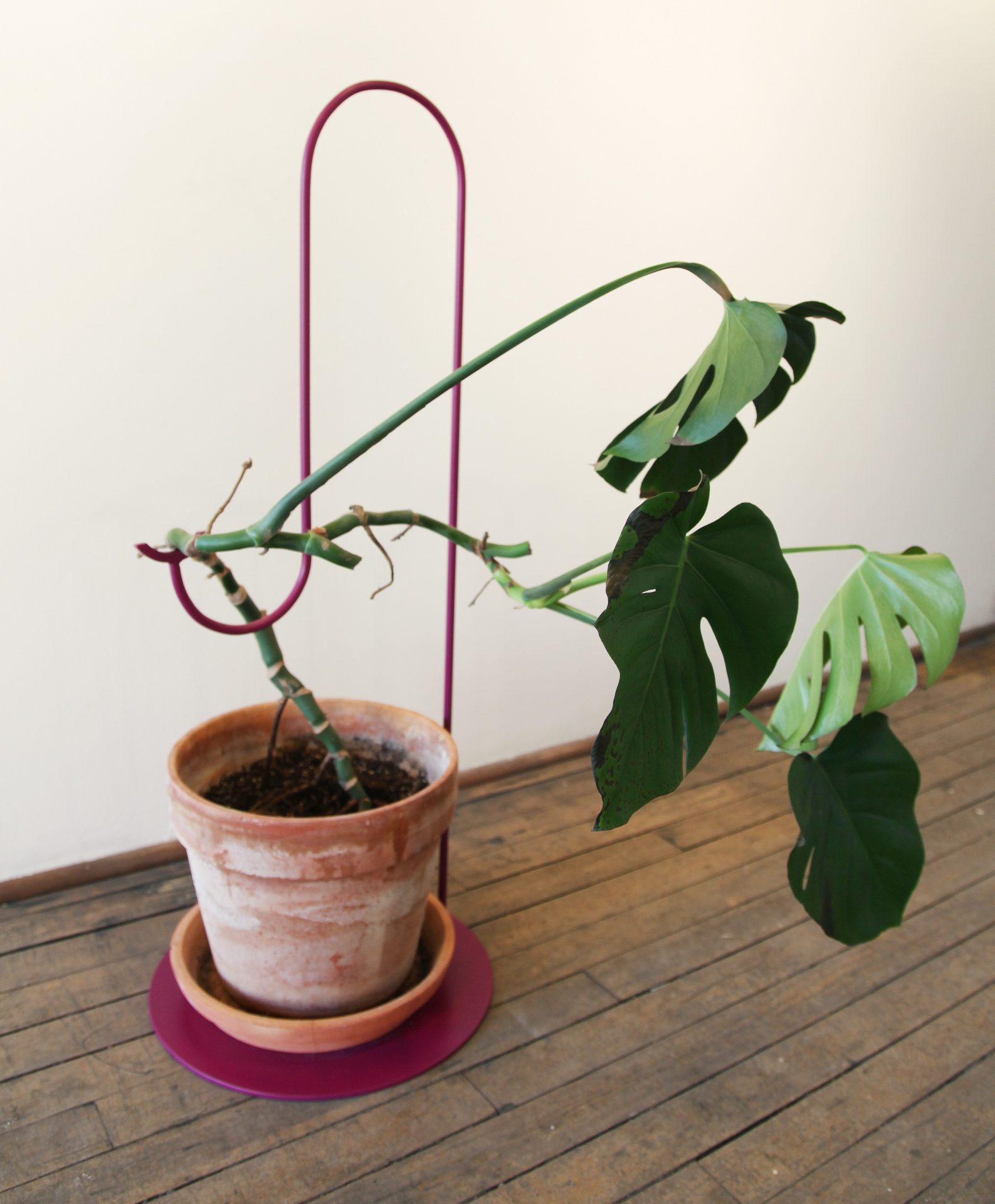 Design is all around us. In fact, you're probably sitting on it right now.
Furniture design is about finding a balance between function and décor, and it's safe to say that Vanessa Jackson – founder of Toronto studio Villa Villa – has found that balance.
Villa Villa, a collaborative company comprised of Jackson and artist Tony Romano, garnered national media attention for the Hank coat rack design, which was launched at TO DO 2015. This piece, like all Villa Villa designs, combines simple shapes and sturdy structures to create modern furniture, concepts and spaces.  
Jackson will return to the festival this year, teaming up with artist Caitlin Doherty to create a lush garden viewing experience. Can't wait two months until your next dose of Villa Villa? Us either. Tune in to our Instagram account from Nov. 27 – 29 as Jackson takes over for the next installment of Inside the Designer's Studio.
TO DO: You are the furniture guru of the designer-slash-artist duo that drives Villa Villa. What first drew you to furniture?
Jackson: It started with a curiosity and desire to refurbish vintage furniture. This led me to pursue post-secondary education in furniture building. Once immersed, I fell in love and when given the chance to design I fell in love even more. I like the challenge of pairing form with function and the constant go-between while designing a piece.
TO DO: Describe your first few pieces. Has your work changed over the years? If so, how?
Jackson: The first few pieces I designed had a lot of parts and patterns involved. Over the years my designs have seemed to be stripped away down to the bare essence with the main focus being on the flow of line.
TO DO: If you had to describe your working style in one word, what would it be?
Jackson: Process-based (one word is hard!)
TO DO: Your designs are almost entirely made of metal and wood. Why do you continuously choose these materials?
Jackson: I love the warmth and organic quality of wood while I like the slick and sturdy properties of metal. The juxtaposition of the two I love even more.
TO DO: Do you have a favourite project that you've worked on? If so, what made it so memorable?
Jackson: I really enjoyed designing for Chosen Vintage since we had the challenge of fitting the designs into the original design of the store. I always love when the end result meets the needs of the client and the need of producing something you love.
TO DO: Who are some designers that inspire you?
Jackson: Laura Bethane Wood has always been a favourite of mine since she designs across such a large spectrum and really comes up with differently beautiful objects, but these days I'm really into the works of Than Hussein Clark. He does simple, extravagant elegance really well.
TO DO: Favourite design Instagram accounts you follow?
Jackson: There are so many! I'm into Collective Design, The design Junction, Designlines Magazine, Material Lust and Vincenzo De Cotis, just to name a few.
TO DO: What can our followers expect to see during your TO DO Instagram takeover?
Jackson: People can expect a lot of process shots. Villa Villa is a very hands-on company, really striving to fabricate everything in-house. Handmade is our essence.
Watch out for Jackson's takeover, which will kick-off at noon on Friday, Nov. 27, and learn more about her upcoming TO DO exhibit here.