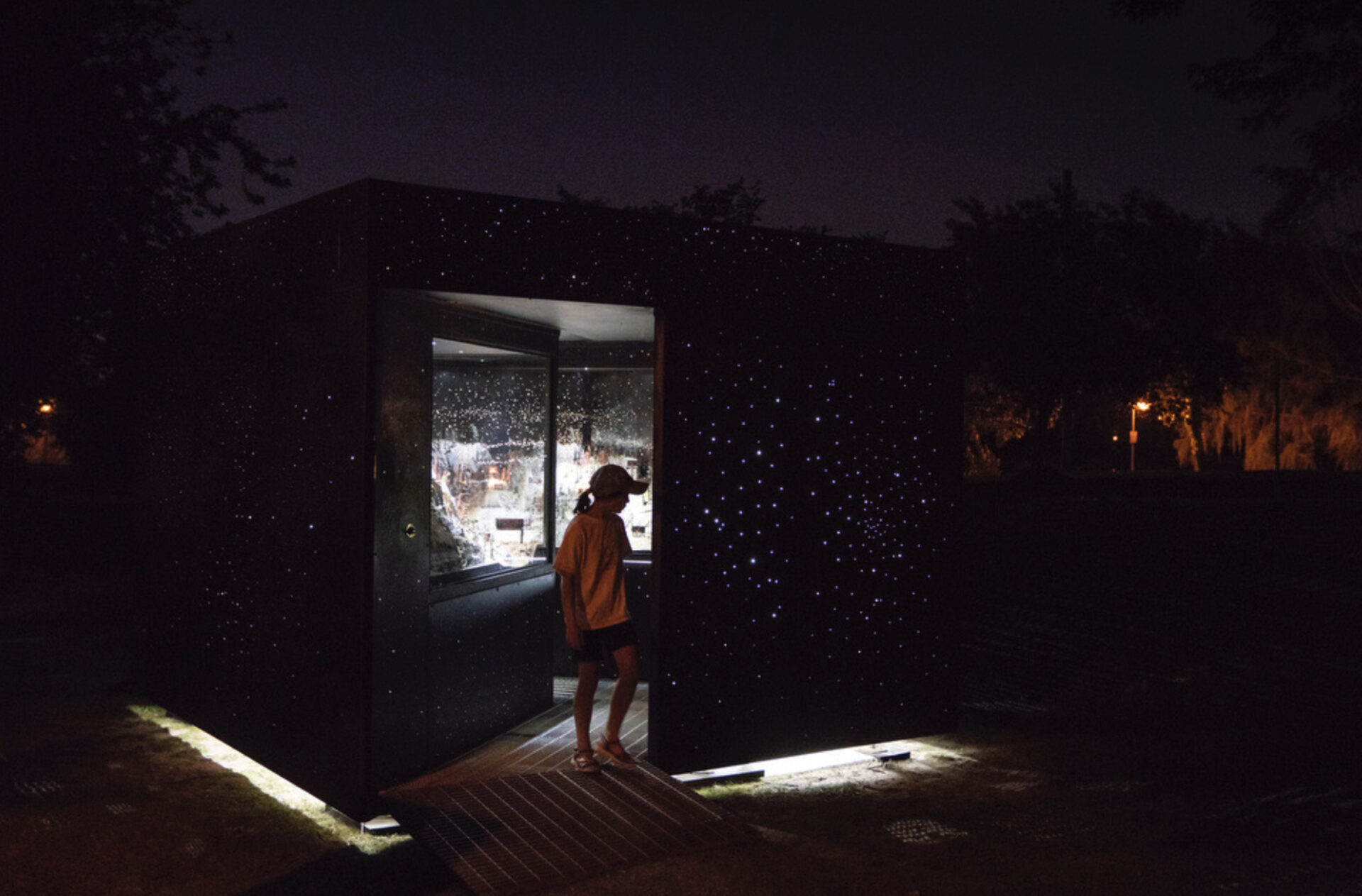 We are delighted to welcome seven exceptional Québec artists and designers to the 2023 DesignTO Festival, January 20–29,2023.
See their work at the exhibitions below.
Jan 16–Feb 05, 2023
Umbra Concept Store
165 John Street, Toronto
Showcasing the work of eight Canadian designers and studios, 'Purpose & Play' is an exhibition that explores new prototypes for contemporary life focusing on domestic objects that are fun to use and fun to own. The exhibition features new work by Jeremy Labelle, Christopher Li Sheung Ying, Melissa Lui and Kathleen Cayetano, Plural, Ricostudio, V/V, and Etienne Vernier.
Ricostudio is a Montreal-based industrial design firm. They help organizations design thoughtful products that connect emotionally with people. Their approach to problem-solving is driven by curiosity and creativity. This allows them to bring a fresh and original perspective to each project.
Jeremy is a resourceful and attentive industrial designer, specializing in housewares and limited production runs. Returning to the DesignTO Festival for 2023, he's excited to showcase his latest designs.
Interested in simplicity and sustainability, he marries current technology, old world craft and a hands-on approach in developing new products. A lifelong passion for art and design drives Jeremy to pursue new creative projects and freelance endeavours.
Etienne Vernier is a multidisciplinary designer based in Montreal. He has worked with many local companies, such as lighting manufacturer Lambert et Fils. Combining his background in design and engineering, he aims to create products with technical playfulness and sees his work as simple sculptures that embrace practicability. His process is based on curiosity and consists of finding inspiration in assembling simple items, while letting accidents lead the experimentation.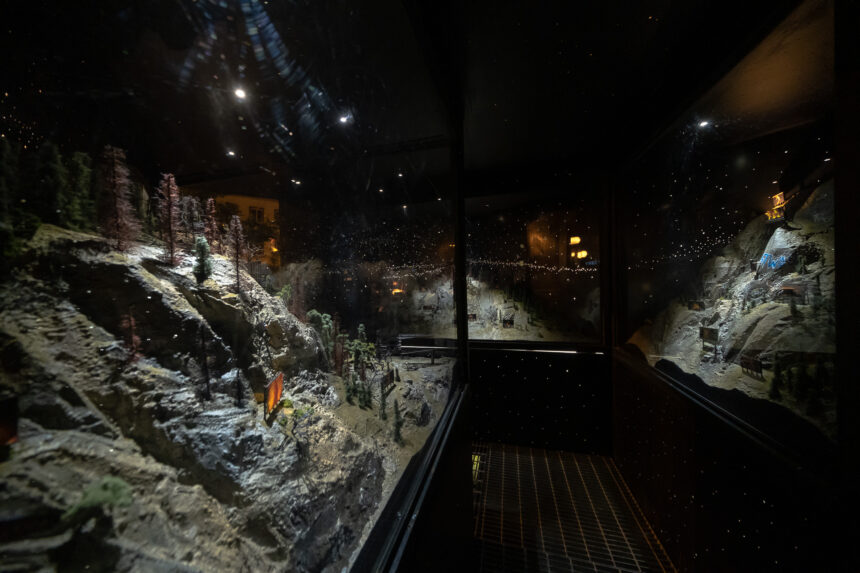 Jan 20–Apr 02, 2023
Sugar Beach Park – North
1 Lower Jarvis Street, Toronto
Located in Sugar Beach Park – North, a dark cube houses miniature landscapes by artist Olivier Roberge depicting a natural environment that has been transformed by human intervention and climate change.
'Territories 2.0' is a cube-shaped pavilion studded with scintillating luminous perforations like stars, beckoning us to approach to discover what it contains. When entering the pavilion, bathed in the light of a starry sky, viewers are plunged into an immersive environment inhabited by miniaturized landscapes. Suspended in space and time, the landscapes also reveal scattered billboards depicting different kinds of fires and different perspectives on the land. In these miniature worlds, billboards and graffiti are a means of communication and expression.
Olivier Roberge makes miniature landscapes through which he gives shape to poetic worlds where bucolic nature and technology meet; imagination and lucidity; past, present and future. His work questions our relationship to nature and our understanding of the world. He has exhibited at Caravansérail artist-run centre in Rimouski, Université de Montréal art gallery, and the Musée national des beaux-arts du Québec.
'Territories 2.0' is co-produced with Mathieu Fecteau and EXMURO arts publics, a non-profit organization whose mandate is to design, create and disseminate contemporary art projects in public spaces. The artwork is part of the EXMURO arts publics circulation program, supported by Conseil des arts et des lettres du Québec and the City of Québec.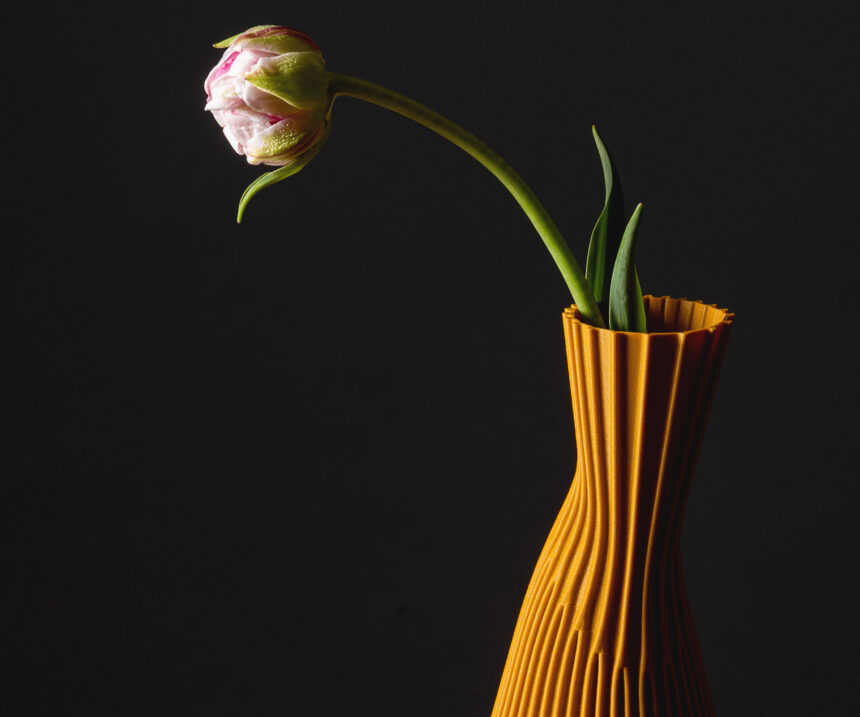 Jan 20–29, 2023
S313 Design Market
313 Roncesvalles Avenue, Toronto
'Happy Little Trees' is a window installation that borrows the phrase from TV's most famous painter, Bob Ross. For this installation at 313 Design Market, Cyrc wants to imagine a world without waste. The 3D-printed pieces are made entirely from plant-based recycled plastic (food packaging waste) and will be recycled into new home decor objects after the installation. Rather than make a didactic installation about sustainability, Cyrc wants to create a simple moment of wonder and joy in the storefront window. The surreal diorama is composed of bold colours and exaggerated forms from Cyrc's existing collection of 3D-printed designs. Let's channel the spirit of Bob Ross as a way of connecting with nature through our hearts and imagination.
Concerned about our planet drowning in waste and pollution, Guy Snover and Daniel Martinez came together to make eco-friendly utilitarian objects. They used technology to create. At the conception stage, the designers already plan how to have their creations unmade and recycle the materials.