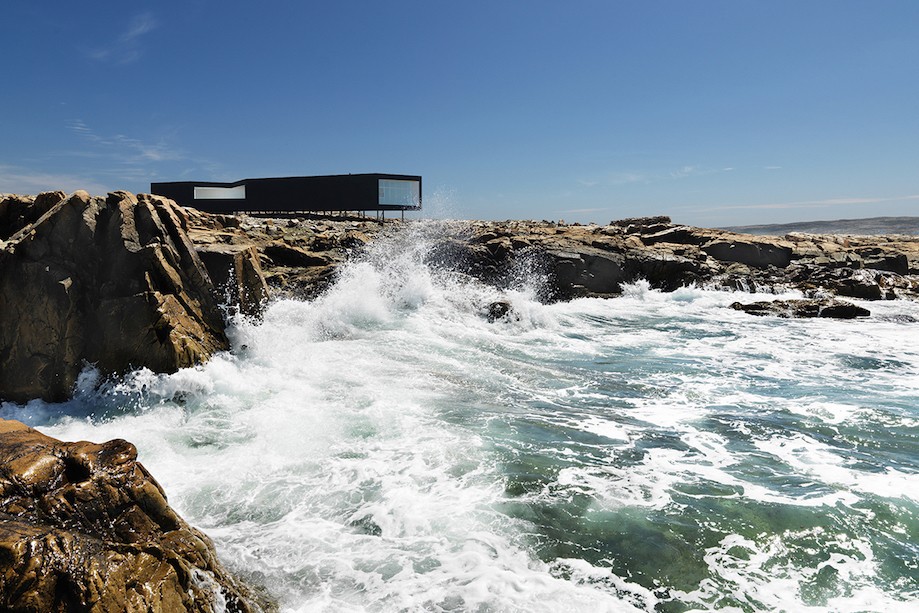 Fogo Island, a small piece of land off the Northeast coast of Newfoundland has undergone quite the transformation in recent years. With the island's revitalization centering around the Fogo Island Inn, this small piece of Canada has been a major topic of conversation amongst creatives, with many artists vying for a chance to take up residency in one of the beautifully transformed saltbox houses, once belonging to the island's fishermen. 
In the film, 'Strange & Familiar: Architecture on Fogo Island,' we are taken on a journey to Canada's east coast, to this little island in Newfoundland.  The film documents the architectural project initiated by the Shorefast Foundation on Fogo Island, Newfoundland and the collaboration between Zita Cobb of the Shorefast Foundation and architect Todd Saunders. The commission involved the design and construction of four artist's studios and the 26 room Fogo Island Inn. Both Cobb and Saunders share a deep personal connection to Fogo Island and every aspect of their vision for the project and architectural program pays respect to the cultural traditions that inspire it.
Producer/director Katherine Knight and producer David Craig will be in attendance for a Q&A session following the screening.
Strange & Familiar: Architecture on Fogo Island can be seen at the Bloor Hot Docs Cinema on Tuesday, January 19, 2016. For admission and screening time, visit the event page.