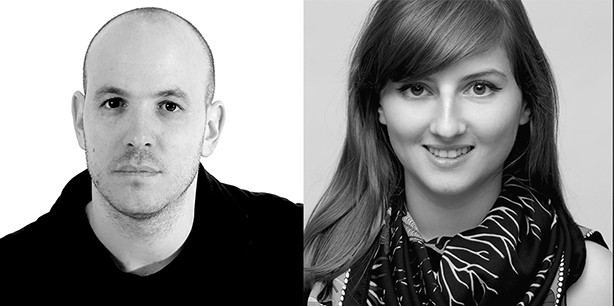 We don't know about you, but the TO DO team is getting excited about our upcoming TO DO Talks Symposium! On January 23, we're bringing 8 thoughtful designers onto one stage to discuss how design can make a difference.
Over the last few weeks, we've introduced you to the speakers of sessions one and two of our symposium. This post will give a brief overview of our session three speakers, and what you can expect to hear from them! RSVP to TO DO Talks Symposium: Do Good, Do Design, Do Things That Matter here.
Koby Barhad // Speculative Designer at Koby Barhad
Koby Barhad is a speculative designer, Royal College of Art graduate and a former fellow researcher in the Design Interaction program. He is the owner of Koby Barhad Design & Research, working with institutions such as the V&A and RIBA, London and in the past 3 years was part of From Now On, London, led by Daniel Charny and Dee Halligan.
Barhad will address the following questions:  What is the future normal? What is the role of design in its making? Can it provide a meaningful perspective for a bigger discussion? Can we 'do good' without debating what 'good' is and for whom? In this talk, Koby will present two of his recent projects that through design explore the possible ethical challenges arising from the use of new technologies such as synthetic biology and smart logarithms. The work proposes an opportunity to debate the way we live our lives today and what we might consider as 'good'.
Selma Durand // Industrial Designer at IDEO
Selma Durand is a French industrial designer working at IDEO in New York where she designs products, services and branded experiential spaces at an industrial scale with a particular focus on the final user. Durand is passionate about simplifying complexity in everyday life and believes in experimentation and collaboration to help clients innovate.
At TO DO's Symposium, Durand will speak about the impact of measure in everyday life and how designers can make complex moments more intuitive and enjoyable. Nowadays everything is quantified, analyzed, numbered and tracked. She'll get the audience thinking about the possibility of relying more on intuition when it comes to measurement. For example, knowing your suitcase is overweight before flying, or choosing the perfect shoe size online. These everyday moments involve measurement, and are opportunities for user-friendly, low-tech, delightful solutions.