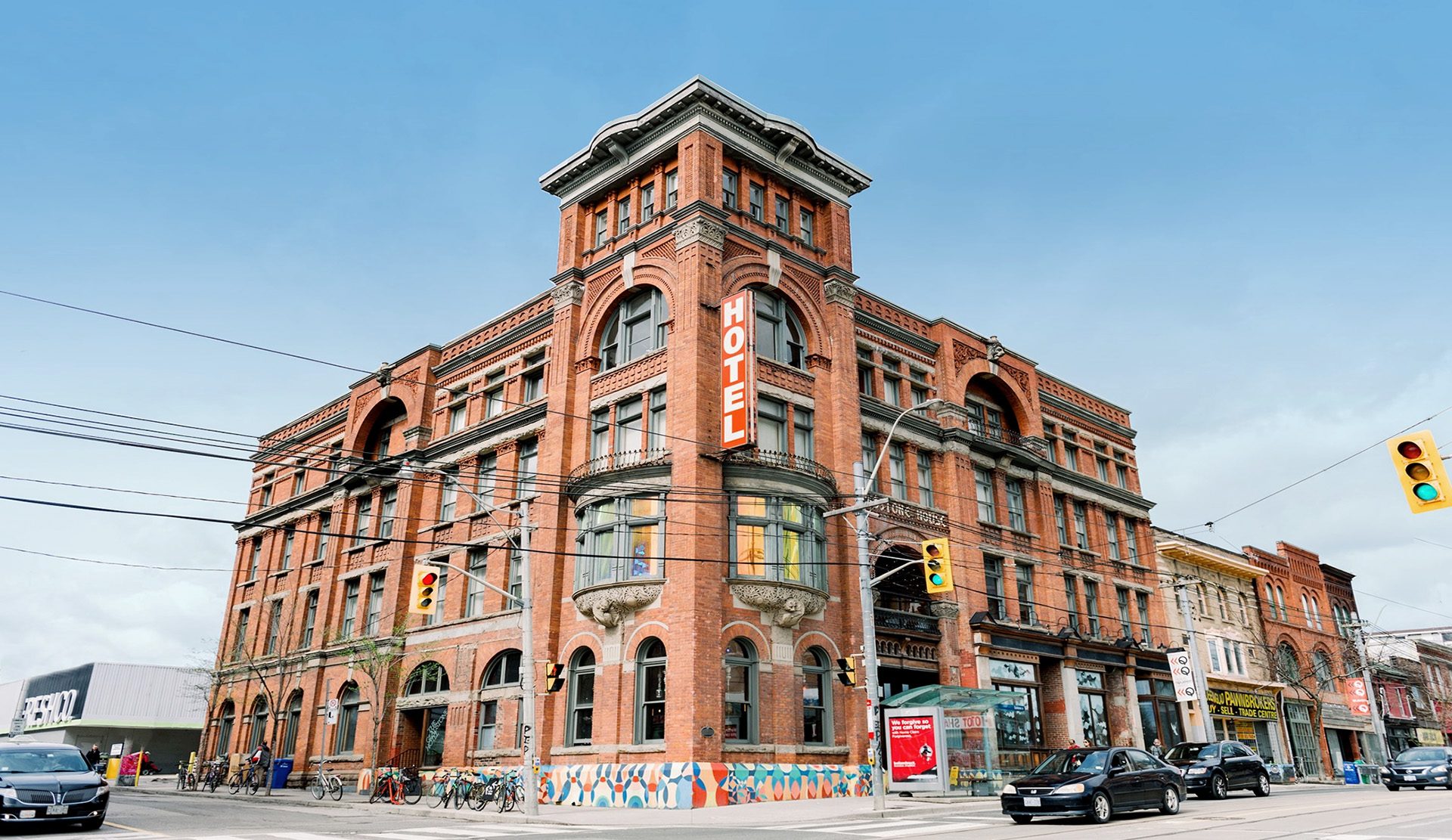 You may have heard, but just in case you haven't, the Zeidler family (owners of the Gladstone Hotel) have sold the hotel to Streetcar Developments and Dream Unlimited, the owners of the Broadview Hotel.
"The decision to sell the Hotel is a personal one," says Christina Zeidler, President, Gladstone Hotel. who has plans to move on to other creative projects. "I looked for someone with the vision to carry on the legacy of the Gladstone Hotel. Someone who understands the historic significance but also its cultural significance. It took a long time to build the culture around the Gladstone. The commitment to continue to grow this vision is a dream come true."
We want everyone to know that we are very grateful to have been supported by Christina and the Gladstone Hotel for the last 10 years. For 6 of those years, we proudly called the Gladstone our home. Their support, and the support of many, many others in the design community, has allowed us to become the organization that we are today. DesignTO is Canada's leading (and largest) annual design festival.
This change is bittersweet. Although the Gladstone will no longer be our home, we are excited for what this next chapter will bring. While we look for our new home, the community has generously offered us office space in the short term that will allow us to continue planning the 2021 Festival uninterrupted.

A huge thank you to Christina Zeidler, her family, and the Gladstone Hotel for their support over the years. We wish everyone the best in the next chapter.