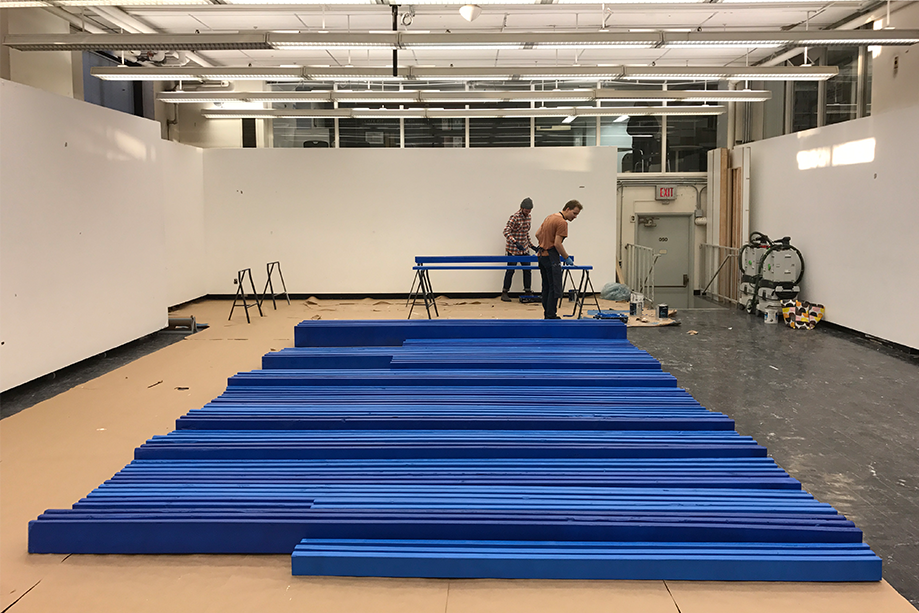 In the first outdoor exhibition commissioned by the Toronto Design Offsite Festival, 'Resurfacing Taddle Creek' highlights the path of historical landmarks that are forgotten in the bustle of urban living among growing populations.
'Resurfacing Taddle Creek' is designed by North Design Office Inc., an internationally award-winning landscape architectural firm based in Toronto, and celebrates the rich history of Toronto's Taddle Creek by animating a portion of its path that lies under Trinity Square Park.
Taddle Creek is a bustling stream that lives under the skyscrapers and concrete of Toronto's downtown core. The body of water once travelled from St. Clair West, through to Wychwood Park, the University of Toronto, and into the Toronto Harbour near the Distillery District. Taddle Creek was buried in the 19th century, and converted into an underground sewer, but traces of the creek can still be found today.
The exhibition features structures of brightly painted wood, and intertwined lighting to create a flow throughout the outdoor urban space at . North Design Office brings Toronto's vibrant history and environment to life, while bringing a bit of light to winter in the city.
Click here for more details
Special thanks to the