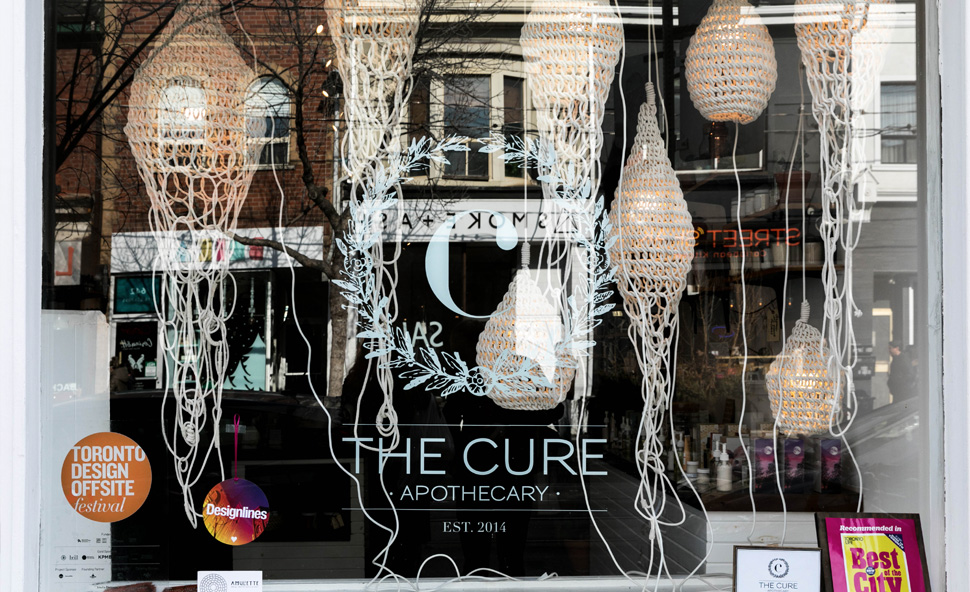 Since 2011, the Toronto Design Offsite Festival has featured a wealth of talent. From furniture to installation to architecture and more, artists and designers working in a range of media showcase exciting new work. Through our new series, Venue Spotlights, readers will have the chance to learn more about the spaces that are home to the multitude of exhibitions that run throughout the festival.
Name: Nitasha Goel
Venue: The Cure Apothecary
Guest Designer: Annie Legault – Window Installation, Amulette, 2018.
How long have you been involved, and what are your favourite things about the TO DO Festival?
I have had window installations in my shop window for the last three years. I love that it brings in a new audience to my shop, but also introduces my current clientele to wonderful independent design.
Can you share a fun TO DO memory?
One year, the guest designer didn't know how to install the vinyl window sign and asked me for help, I had no idea how to install it either! It could've gone terribly wrong, but we did it, and laughed through most of the installation.
What made you want to become a host venue?
I'm a fan of design and independent makers. There is so much talent in this city and country, and providing a space for them to show their work is the least I can do. It not only helps these independent designers, but also introduces a new audience to my business.
How would you describe your space?
The Cure Apothecary is a natural skincare boutique, that caters to both men and women. It's a fairly neutral and calming space, which makes for a great backdrop for the window installations.
How has your partnership with TO DO influenced you and your space?
I have become a big champion for independent designers and makers. I've always been a supporter of Canadian made goods, I really try to bring in locally made products, but since participating, I have really started to bring in more Canadian wares. Also, I now have two of Annie Legault's pieces hanging in my shop. The beautiful Amulette pendant lamps she created and showed in my shop window this past January are quite stunning and fit perfectly in my space.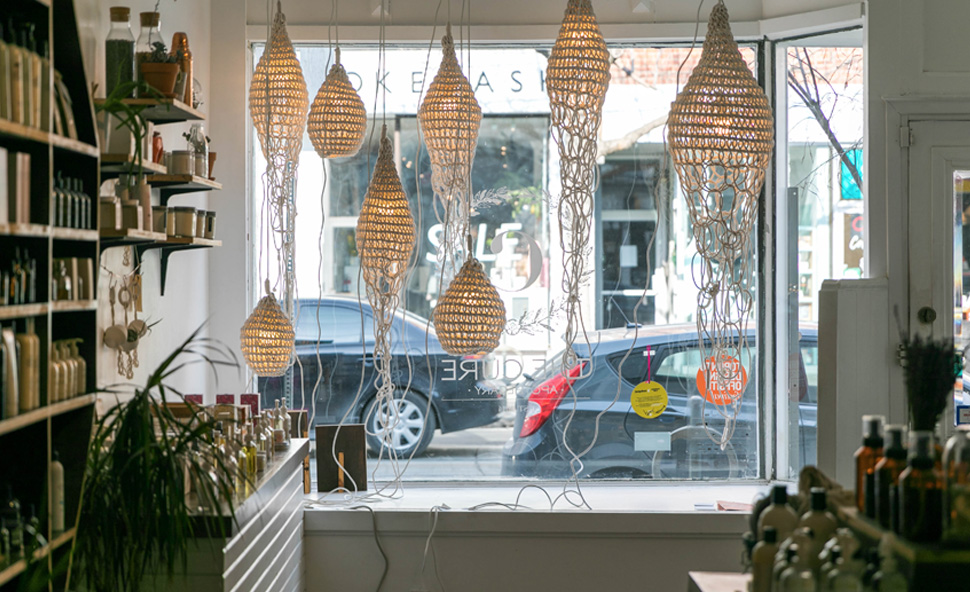 Photography: Alana de Haan