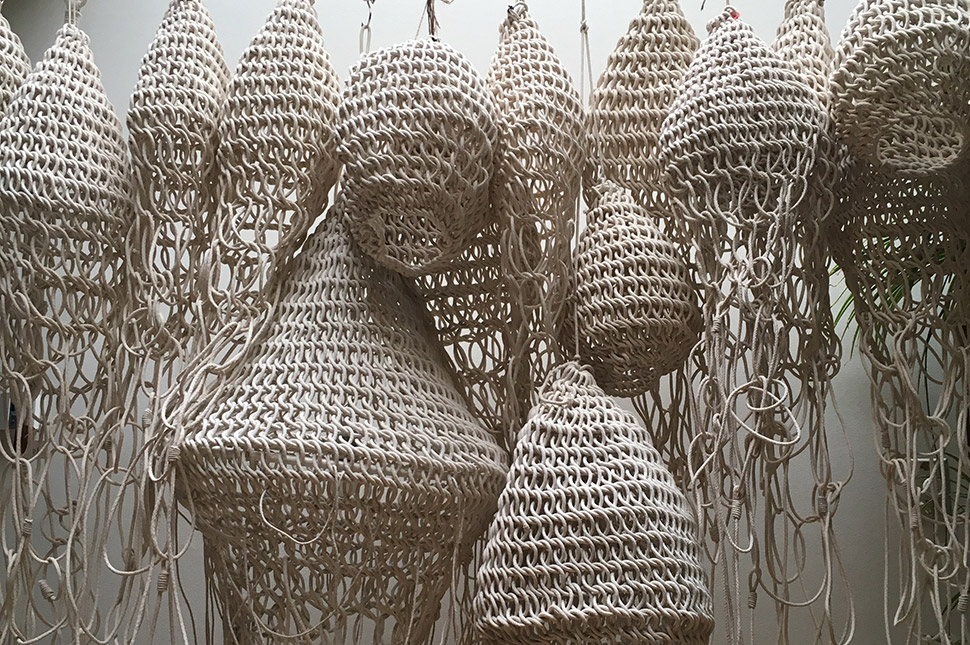 With its marquee events during NYCxDESIGN in May, WantedDesign, located in both Manhattan's Terminal Stores in Chelsea and Brooklyn's Industry City, is a platform dedicated to promoting design and fostering the international creative community at large throughout the year. As the only independent show based in NYC during NYCxDESIGN, WantedDesign will continue to nurture New York City's design dialogue through events, conversations, workshops and exhibitions.
WantedDesign Manhattan
Held at the Terminal Stores in the Chelsea neighborhood from May 18-21, WantedDesign Manhattan will showcase a number of amazing programming.
Look Book, presented with Surface magazine, is a program dedicated to North American independent studios that will showcase 10 high-end designers and makers;
American Design Honors in partnership with Bernhardt Design will recognize American designer Arielle Assouline-Lichten Principal and Founder of Slash Objects;
Launch Pad, presented with Design Milk and lounge sponsor EQ3, will debut international designers to the American market in two categories, lighting and furniture;
Wanted Interiors, with American Standard and Pratt design students, will focus on the Future of Water, exploring users and energy efficiency, innovative solutions for the near future and new bathroom systems for sustainable and healthier residential housing;
Plus a selection of exhibits coming from all over the world will be showcased including an Egyptian Pavilion for the first time;
and Design Milk hosts a series of design talks in the Conversation Area.

WantedDesign Brooklyn
One of the main activations of the IC Design Festival from May 16-20, WantedDesign Brooklyn engages with all of Industry City and its design community.
This year, WantedDesign Brooklyn will double its size with 50,000 sq ft of exhibition space including:
The largest showcase of design schools with 30 participating schools. Design education will also be illustrated by the Design Schools Workshop with more than 40 students working together.
Conscious Design will be a leading theme, as a plug-in for all the exhibits.
Oui Design, a major design initiative of the Cultural Services of the French Embassy in partnership with WantedDesign, supports several exhibits including Transatlantic Creative Exchange which features four design pairings – Philippe Nigro + Corning Glass, Elyse Graham + CIAV Miesenthal, Neal Feay + Guillaume Delvigne and Procedes Chenel + Rodolfo Agrella; and Game ChangHer NYC, a poetic and sensitive exhibition, highlighting the creations signed by key women-designers.
Design Transforms is an open factory of making and collaboration led by Humberto Campana and specialists from Central Saint Martins, University of the Arts London, to co-produce objects and a permanent installation.
The Career Day Job Fair organized with AIGA NY Chapter is coming back on May 16, and a selection of Industry City based design studios will be showcased in the IC Locals Timber! exhibit curated by senior design editor, Hannah Martin.
To register for WantedDesign, click here.