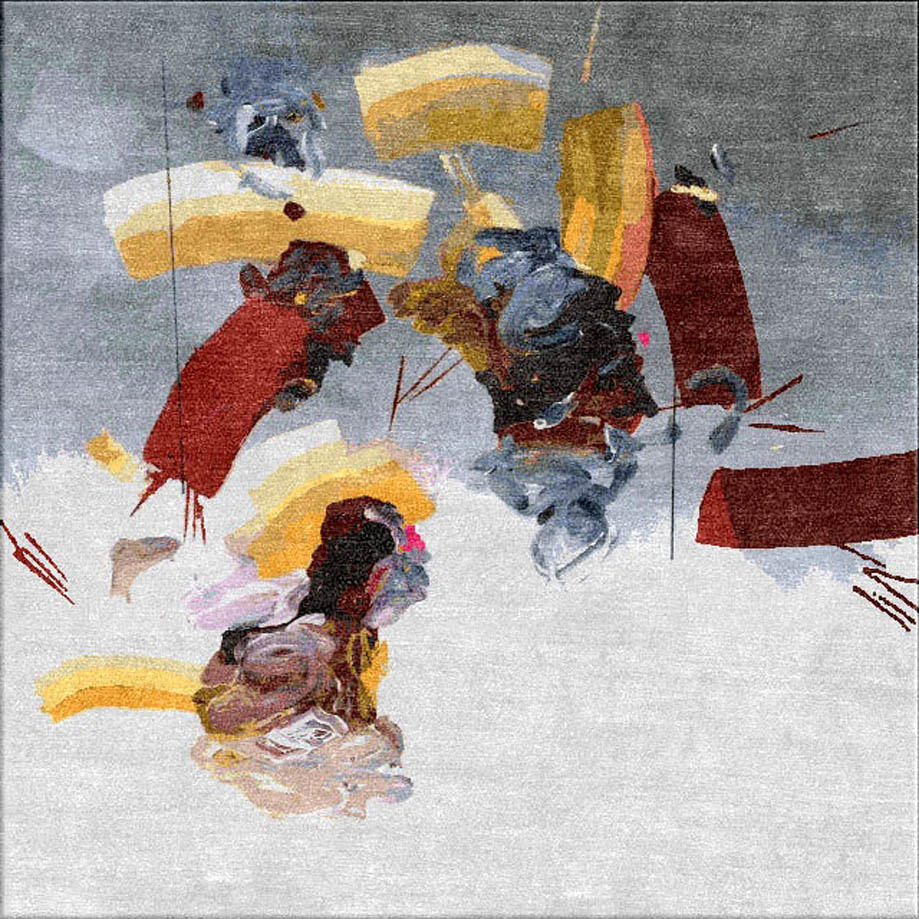 The Toronto Design Offsite Festival introduces 'In Series' for its second annual exhibition this season. 'In Series' features selected works of designers from across North America, in an exploration of the material consequences of repetition.
Nico Soule and Janna Watson of Toronto's Watson Soule submitted an exhibit titled 'Big Swoop' for inclusion in this year's 'In Series'.  Watson Soule is a contemporary art and design studio based in Toronto that focuses on creating art-inspired, hand tufted, and berber rugs.
Nico and Janna created 'Big Swoop' for inclusion in 'In Series', to showcase the art of rug making:
"'Big Swoop' is a series of rugs along with the art piece that inspired them. We want to display the art of rug making which is an ancient skill and art form that we feel does not get enough recognition in Canadian art and design."
"Big Swoop is new work that was created for in series. It is based on techniques that are utilized in our practice when creating new original work.  Each rug has a slightly different look based on material and technique used but represented is the inspiration and the feeling that is consistent throughout each piece."
Nico and Janna hope that TO DO festival goers will take away a new appreciation for rug making after viewing their piece:
"Rug making is an art, and a skill.  As rug designers we mastered the technique of hand tufting rugs.  We manufacture our art pieces in our studio (in Toronto) and we also manufacture our designs in India.  In Series was an opportunity to convey an inspiration through many different materials and rug design processes.  We ultimately wish that no one will ever buy an Ikea rug again. Prints or copies get old but original pieces don't depreciate in value."
'In Series' will be on display from Wed, Jan 20 to Sun, Jan 24 at Toronto's Propeller gallery. For more information about the exhibit and its designers you can visit the event page.